We look at the M&A and IPO trends for robotics startups.
After the notable acquisition of Kiva Systems in 2012 ($775M), a void was left in the robotics industry. Its buyer, Amazon, ended Kiva's contracts in other warehouses and kept the technology for itself.
Since then, we've seen an uptick in startups exiting via M&A and IPO, which hit a peak in 2015 when the industry tallied 20 exits. The pace has cooled somewhat, and 2018 will likely see only 11 exits at current run-rates.
(CB Insights subscribers can run the same search here.)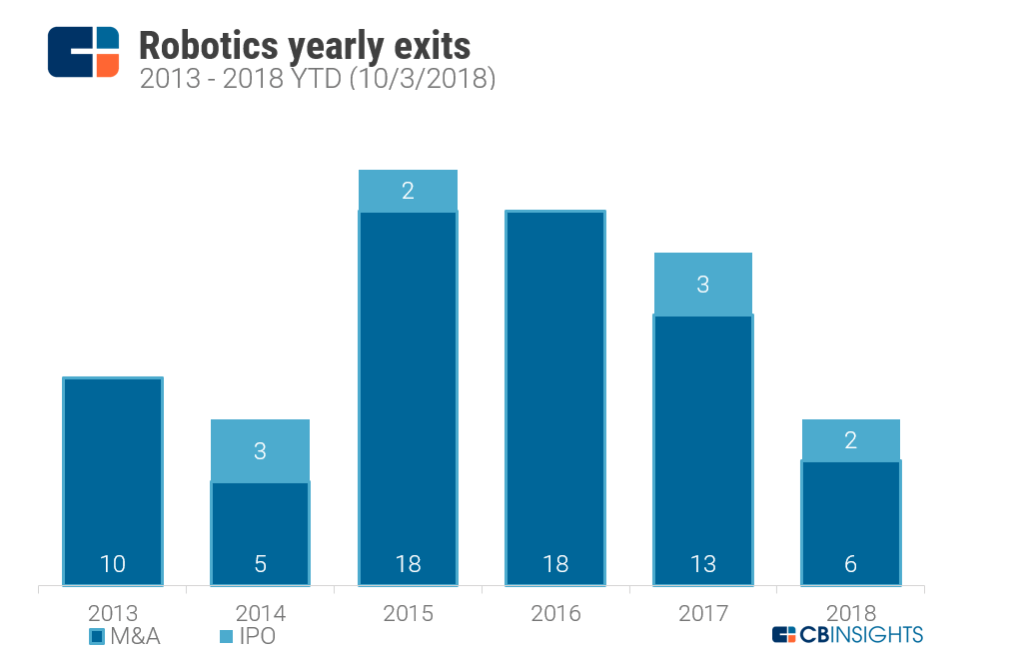 Despite a lower volume of exits, large robotics and industrial players have shelled out big for some large-ticket M&A deals.
Topping the exits list are M&A deals including Swisslog (KUKA), Universal Robots (Teradyne), and Blue River Technology (John Deere), which all sold for over $300M. Notable IPOs also went to Restoration Robot, ReWalk Robotics, and Balyo.
See the full list of exits by valuation below: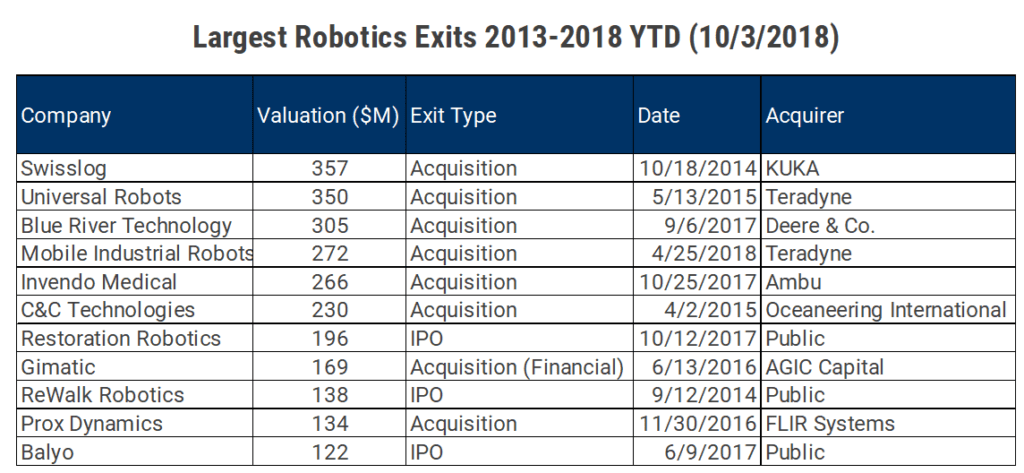 If you aren't already a client, sign up for a free trial to learn more about our platform.