With the acquisition, LabCorp plans to enhance its liquid biopsy and NGS-based genomic profiling capabilities. Here are the top-line bullets you need to know.
LabCorp, a life sciences company, acquired Personal Genome Diagnostics, a cancer genomics startup, for $575M in an all-cash deal. The amount includes a contingent payout of $125M that will be paid upon the achievement of certain milestones. The deal is expected to close in H1'22.
Who are the parties to the deal?
Personal Genome Diagnostics: Maryland-based Personal Genome Diagnostics develops liquid biopsy and tissue-based products for genomic cancer testing. It also provides pan-solid cancer comprehensive tumor profiling kits to laboratories. The company expects its revenue to increase from $22M in 2021 to $40M in 2022.
LabCorp: North Carolina-based LabCorp provides diagnostic testing and drug development tools to doctors, hospitals, researchers, and pharmaceutical companies. The company caters to clients across more than 100 countries, and its employee headcount currently sits at 70,000. It generated $14B in revenue in 2020.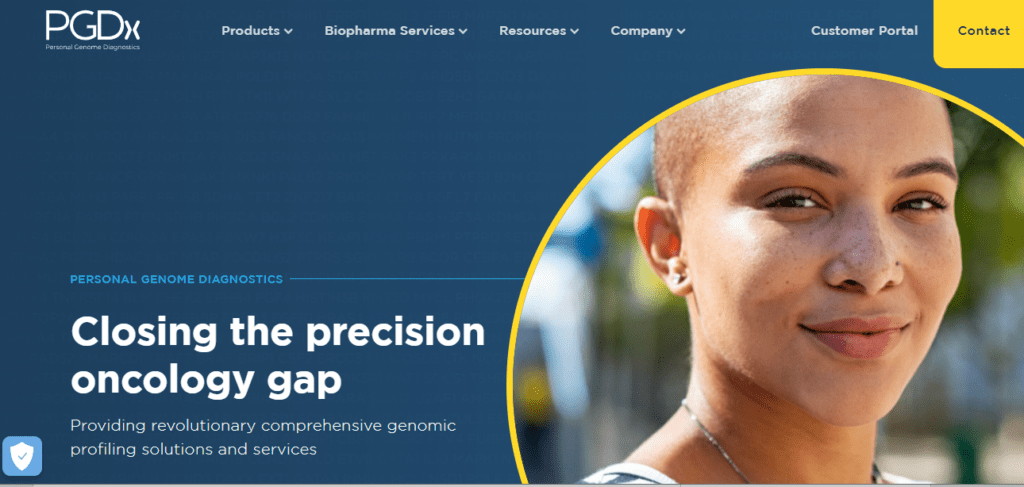 Source: Personal Genome Diagnostics
Why does the market matter?
The global market for genomics in cancer care is expected to reach a value of $66.6B by 2027, growing at a CAGR of 16.2%, according to MarketResearch.com.
The rising incidence of cancer cases across the globe as well as the advancement of genome sequencing technologies are contributing to market growth.