Kore.ai plans to tap into Nvidia's technology and expertise in order to enhance its own speech AI capabilities. Here are the top-line bullets you need to know.
Kore.ai, a conversational AI and chatbot company, has raised $3.5M in an extended Series C round that drew participation from Nvidia.
How's the company performing?
Florida-based Kore.ai's conversational AI platform optimizes customer, agent, and search experiences.
The company has automated 1B interactions for top banks, healthcare services, and over 100 Fortune 500 companies since its inception. Its client base includes Signify, Vanguard, AT&T, Cigna, and Roche.
Kore.ai is headquartered in Orlando, and it also maintains offices in the UK, Europe, India, and Japan.
The company has over 100M enterprise customers.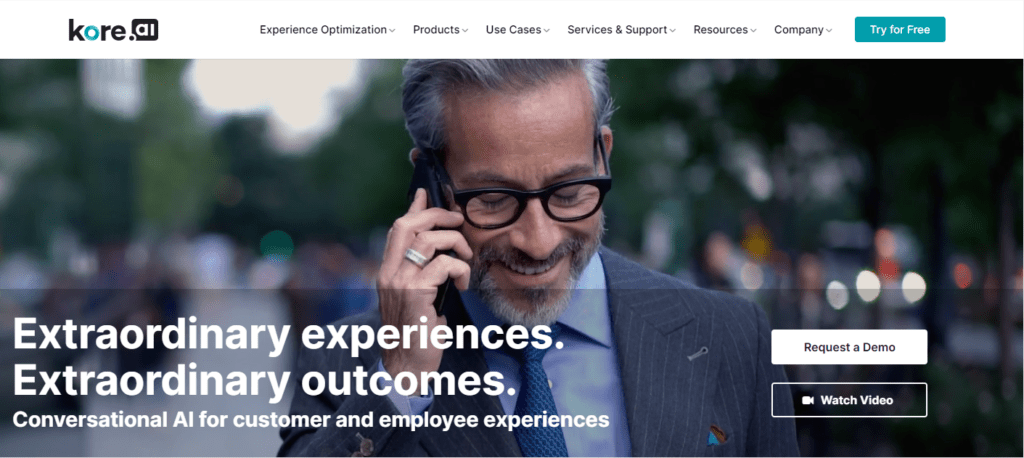 Source: Kore.ai
Why does the market matter?
The global conversational AI market is projected to reach a value of $18.4B by 2026, growing at a CAGR of 21.8%, according to Markets and Markets.
The rise of social platforms and advancements in AI technology coupled with low development costs have contributed to industry growth.
AI-enabled bots will handle 75–90% of all healthcare- and banking-related queries by 2022, according to Juniper Research.