The funding will help KoinWorks scale its product suite and hire additional staff. Here are the top-line bullets you need to know.
KoinWorks, a P2P lending platform, has raised $43M in Series C funding from Quona Capital, East Ventures, MDI Ventures, and AC Ventures, among others. It has also raised $65M in debt from Triodos Bank.
How's the company performing?
Jakarta-based KoinWorks helps SMEs and individuals obtain working capital from available lenders. It also offers accounting software, budgeting apps, invoice factoring, and other financial tools.

The startup's user base tripled to 1.5M during the Covid-19 pandemic. It currently has 100K SMEs on its onboarding waitlist.
Since 2019, it has tripled its monthly loan disbursements to reach $50M, and it has also quadrupled its revenue.
The company's non-performing loan (NPL) percentage is currently less than 2%.
The company is headquartered in Jakarta, but it also maintains offices in India, Vietnam, Yogyakarta, and Singapore.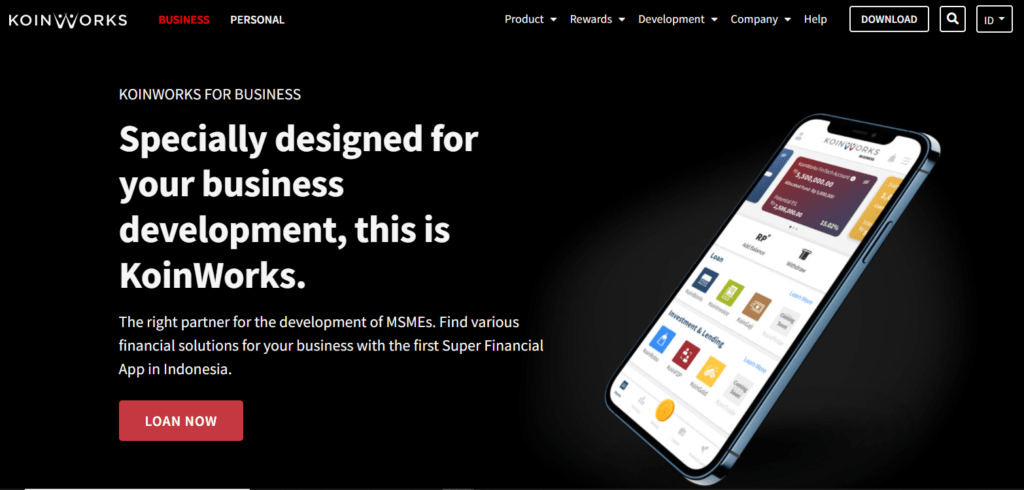 Source: KoinWorks
Why does the market matter?
The global digital lending platform market is expected to reach a value of $27.1B by 2028, growing at a CAGR of 18.13%, according to Verified Market Research.
Widespread digitization has contributed to the increased adoption of digital banking, particularly among younger populations. In fact, 97% of millennials use mobile banking, according to Insider Intelligence. This has increased the demand for digital lending services, contributing to growth in this market.