This funding will help Kodiak Robotics hire new employees and develop a safety case for its self-driving technology stack. Here are the top-line bullets you need to know.
Kodiak Robotics, an autonomous technology company for the long-haul trucking industry, has raised an undisclosed amount in a Series B with participation from BMWi Ventures.
HOW'S THE COMPANY PERFORMING?
California-based Kodiak Robotics develops autonomous trucking technology that improves network efficiency and lowers costs and emissions.
The company has 10 trucks operating on its commercial route in Texas and test pilot route in California.
It has a strategic partnership with SK Group to sell and distribute Kodiak Robotics' technology in Asia.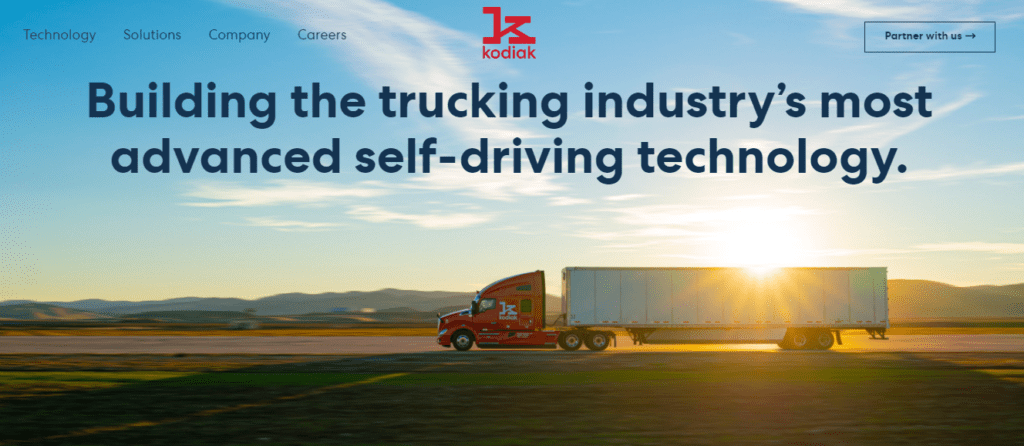 Source: Kodiak Robotics
WHY DOES THE MARKET MATTER?
The self-autonomous and autonomous truck market is projected to expand at a CAGR of 12.6% to reach a value of $2.01B by 2027, according to Fortune Business Insights.
Factors such as an increase in road accidents, driver shortages, and the need to reduce delivery and transportation costs are driving growth in the industry.
The Covid-19 pandemic has created a new use case for fully self-driving technology since it can serve as a contactless, safe option for personal mobility and delivery services.
Waymo, Mercedes-Benz, and other transportation players are collaborating and consolidating to develop and deploy autonomous vehicles and reduce financial burden.