With the acquisition, Klarna will be able to provide its customers with price comparison and product review tools. Here are the top-line bullets you need to know.
Klarna, a payment solutions provider, has acquired PriceRunner, a shopping price comparison platform, for $124.4M. Klarna will pay 40% in cash and the remainder in Klarna shares. The transaction is expected to close in Q1'22.
WHO ARE THE PARTIES TO THE DEAL?
PriceRunner: Sweden-based PriceRunner is a platform that allows online shoppers to compare prices and read reviews on millions of products from a single location. The company's platform lists over 3.4M products from 22,500 retailers across 25 countries. As of September 2021, the company had generated $53.6M in revenue, with an adjusted EBITDA margin of 52%. PriceRunner operates in Sweden, Denmark, Norway, and the UK. The company has a team of 170 employees.
Klarna: Sweden-based Klarna is a payment solutions provider that offers buy now, pay later (BNPL) plans. The company reported generating $1B in revenue in 2020. Klarna has 90M banking customers and over 250,000 retail partners, including Nike, H&M, Samsung, IKEA, Peloton, and ASOS. The company operates in 17 countries and is supported by a team of over 4,000 employees.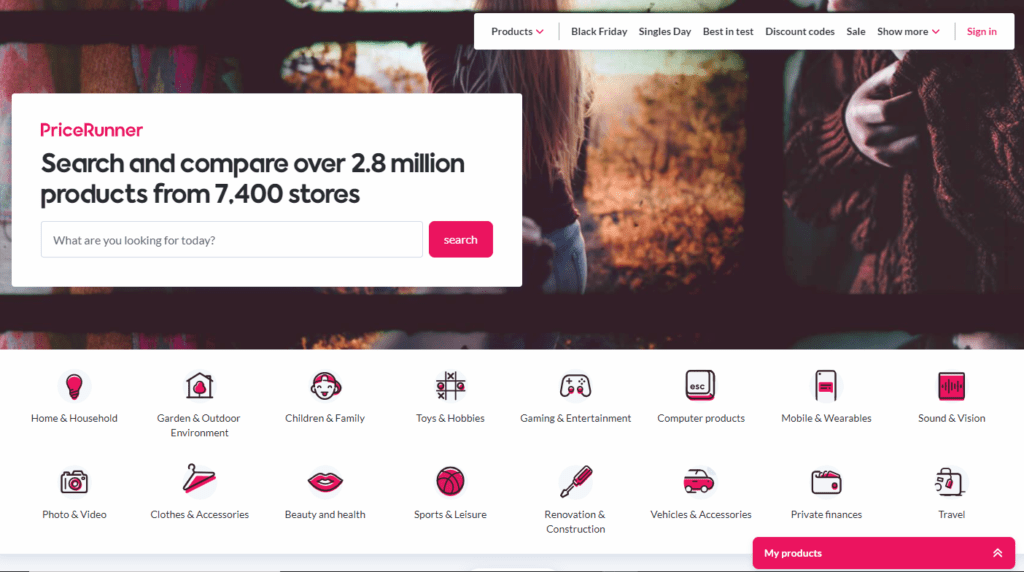 Source: PriceRunner
WHY DOES THE MARKET MATTER?
The global price comparison websites market was worth $2.8B in 2019, and it is projected to grow at a CAGR of 8% until 2028, according to DATAINTELO.
Covid-19-induced online shopping growth is boosting this market, as more shoppers and products have gone digital.