E-commerce drove big retail deals and valuations in H1'20. Here, we answer some of our readers' most pressing questions on the future of retail tech.
While retail tech funding and deals declined overall in H1'20 vs. H1'19, funding to the e-commerce space rose in Q2'20, as Covid-19 drove an acceleration in e-commerce sales growth.
As the pandemic pushed more buying online, online shopping tech like social commerce platforms and virtual shopping tools also drew investor attention in Q2'20.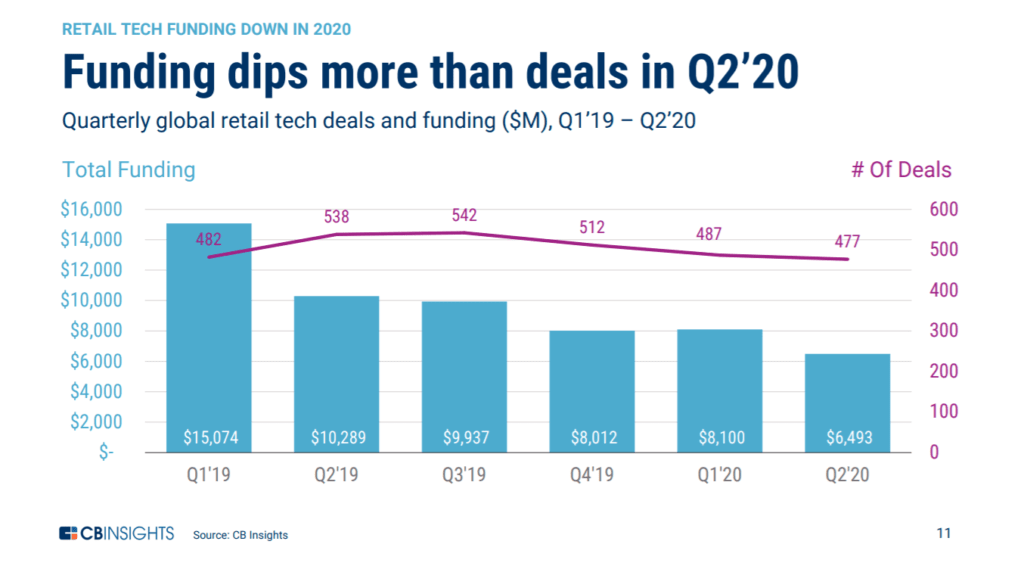 In our recent webinar  — The State of Retail Tech H1 2020: Focus on Key Retail Priorities — we reviewed retail tech funding, investments, exits, and more in the first half of 2020.
Below, we answer some of the webinar attendees' most pressing questions. 
Have you seen any pickup in retail tech trends related to marketing? What about customer data analytics?
We're definitely keeping a close eye on how retailers are getting deeper into marketing and advertising, as retailers including Walmart, Target, Kroger, and now CVS are all launching their own in-house advertising shops. 
This could have a big impact on marketing across retail channels, as these retailers try to make more connections between what sells in-store and online, and who is buying.
More specifically, in e-commerce the effort is to try and personalize the experience, often using AI. A good example of this is The Yes, an apparel shopping app that learns your preferences (via yes or no questions) and aims to only offer you what you like.
Are smaller/local merchants at a disadvantage due to less access to technology vs. better capitalized big merchants, or will tech empower smaller/local retailers?
The cost of integrating new technology is always going to be a question when it comes to smaller retailers' investment. But it's not out of the question for smaller retailers.
While robotic fulfillment centers may not be accessible to all merchants, several point-of-sale equipment manufacturers cater specifically to small businesses, for example. And Facebook's new Shops offer lets merchants open storefronts on the platform for free (and then collects fees on transactions done via Facebook).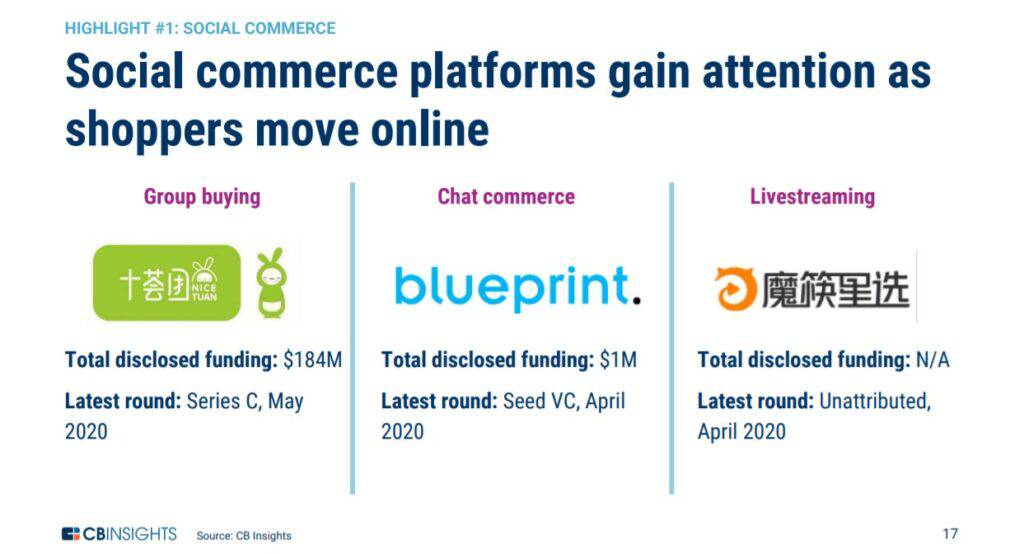 What trends do you see with single item subscription offerings, from small D2C independents to Amazon Subscribe & Save or Dash Replenishment?
The biggest evolution in subscriptions is personalization. For instance, the UK-based vitamin startup Nourished lets consumers choose their own "stack" of nutrients for a customized, layered vitamin that the company creates using 3D printing. Then the company delivers them via subscription. Using tech like this will help resolve challenges around profitability that are inherent in subscription services (as well as in personalized products).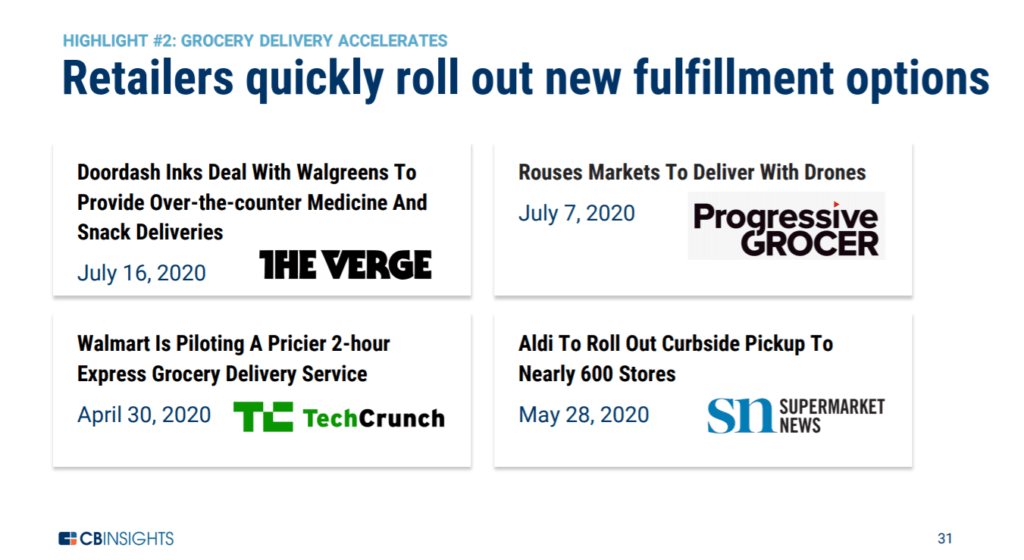 What is the progress in autonomous delivery robots — like Kroger's autonomous R1 delivery robot built by Nuro?
Not only is Nuro working with Kroger, it also announced a new partnership with CVS, and previously was working with Walmart and Domino's Pizza. Amazon announced earlier this summer that it is expanding its trial of delivery robots to Atlanta and Franklin, TN, and other companies are doing more tests as well. 
Regulatory restrictions and other challenges like variability in traffic have made robots' progress in the US slower than we may have seen in places like China. Right now, it seems like they will be especially useful for particular occasions: for instance, delivering prescriptions in a pandemic, contact-free, for CVS.
If you aren't already a client, sign up for a free trial to learn more about our platform.