Karma plans to use the Series B funding to scales its tech, team, and user base. Here are the top-line bullets you need to know.
Karma, a provider of a browser-based AI-powered shopping tool and shopping network, has raised a $25M Series B. The round was led by Target Global and drew participation form NFX, MoreTech Ventures, and AltIR Capital.
How's the company performing?
Israel-based Karma offers a smart shopping assistant via its app and browser extensions to help consumers streamline and better plan their purchases. The tool can automatically search for discount coupons on the web, generate cash rewards for users, and track prices and inventory.
The company has partnered with over 30,000 retailers, including Apple, Farefetch, Target, and Nordstrom.
Karma's user base has been seeing 15-20% month-over-month growth. It currently caters to more than 3M customers, the majority of which consist of millennials and Gen Z. The platform reportedly has nearly 650,000 monthly active users.
The company claims to have helped its customers save more than $144M to date.
Karma employs almost 60 people across Tel Aviv, Belarus, Minsk, and the US.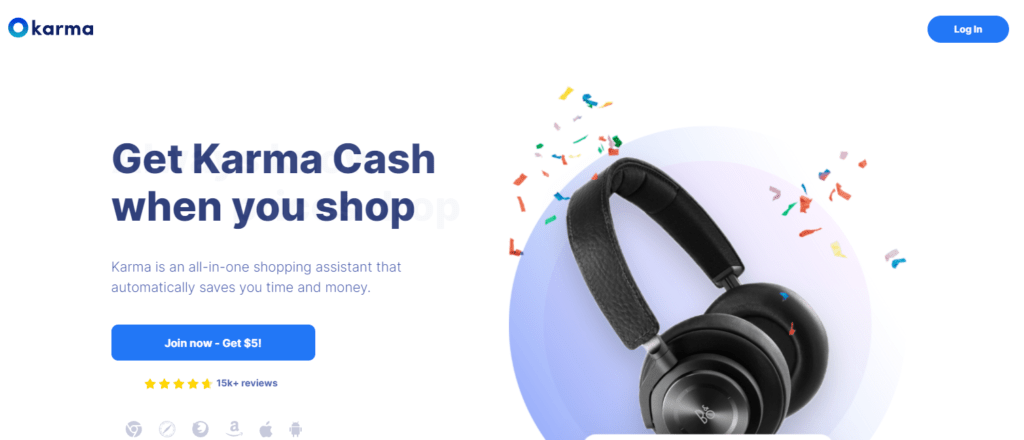 Source: Karma
Why does the market matter?
The global artificial intelligence in retail market is projected to expand at a CAGR of 38.3% to reach a value of $5.03B by 2022, according to MarketsandMarkets Research.
Retail AI funding has already reached a record high in 2021, driven by mega-rounds ($100M+) to vendors tackling issues like e-commerce fraud, e-commerce fulfillment, and first-party data analytics.