Kabbage co-founder and COO Kathryn Petralia on how the startup uses real-time data to compete with traditional banks.
Buzzwords like artificial intelligence and machine learning don't impress Kathryn Petralia, the co-founder of SMB lending startup Kabbage.
"AI makes me giggle a little bit," she joked onstage at the CB insights Future of Fintech conference, in an interview with Fast Company's Eric Schurenberg.
There is another buzzy term that does impress Petralia, though: real-time data.
Kabbage, which has raised nearly $2.5B in funding, lends money to small and medium businesses. When a business signs up with Kabbage, it provides the company ongoing access to multiple streams of third-party data, including e-wallets like PayPal and social networks like Facebook.
In some instances, Kabbage might even know that you need a loan before you do.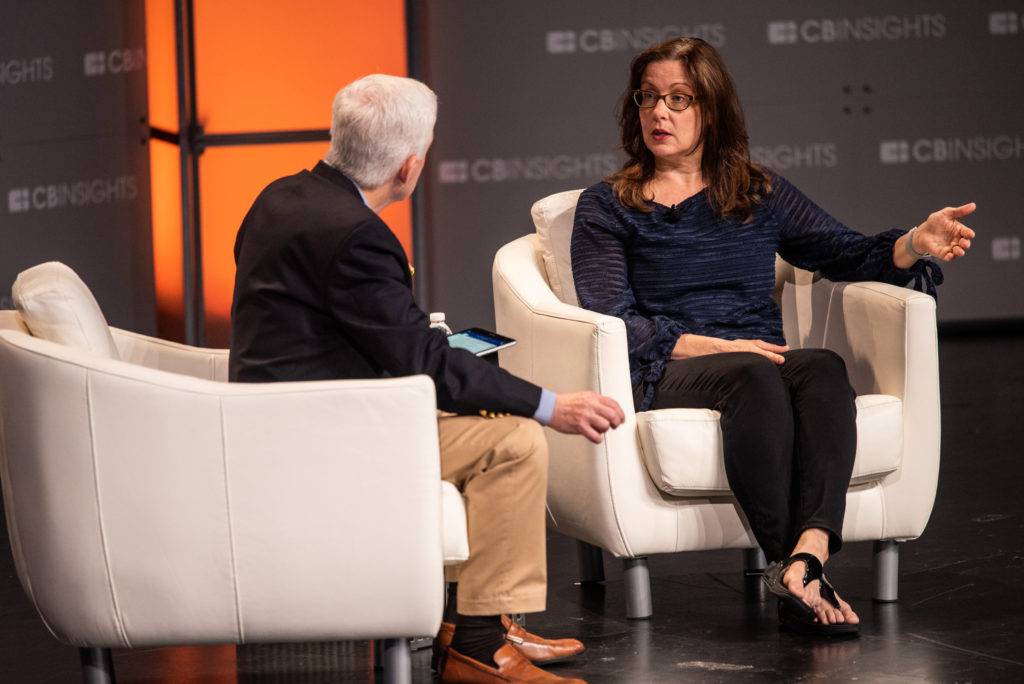 The customization that comes from collecting this private data can make Kabbage seem friendlier to borrowers than a traditional bank. According to Petralia, "If you're comparing us to a traditional bank, I think it's a little different. They're not using technology, they're not going to the customer — they're making the customer come to them on the bank's terms."
"Half of small businesses that want to raise capital don't get it," she explains. "But the other half aren't even seeking it, because they think it's hard, there's too much documentation, they don't know what it entails."
One of Kabbage's advantages is its speed: it takes on average 7 to 8 minutes for a SMB to sign up for a loan on Kabbage.
Data also makes it easier for Kabbage to lend to borrowers that may otherwise be risky. Petralia describes an instance in which the company utilized social data to paint a more accurate picture of lenders than credit bureau data.
Customization and efficiency have also encouraged repeat borrowing. On average, Kabbage's customers borrow money 22 times over a span of four years.
In addition to its benefits, however, the data collection aspect of Kabbage's business also brings with it a host of new competitors. Kabbage isn't only going head-to-head with big banks: instead, Petralia says, competition for Kabbage comes from other companies that collect private data — PayPal, Square, and even Facebook Payments.
If you aren't already a client, sign up for a free trial to learn more about our platform.