The funding will help Juni enhance its credit card offering. Here are the top-line bullets you need to know.
Juni, a neobank for e-commerce companies, has raised $206M in a mix of debt and equity. The $100M Series B equity round drew participation from Mubadala Capital, while the $106M in debt financing was provided by TriplePoint Capital.
How's the company performing?
Sweden-based Juni provides a banking platform specifically designed for e-commerce companies.
The platform offers nearly 2.4K integrations with tools used by companies for accounting, payments, and digital advertising, among other functions.
Juni caters to companies such as Perspective Pictures, Excellent Sneakers, BidBerry, and Osaka.
It has an office in Gothenburg, Sweden.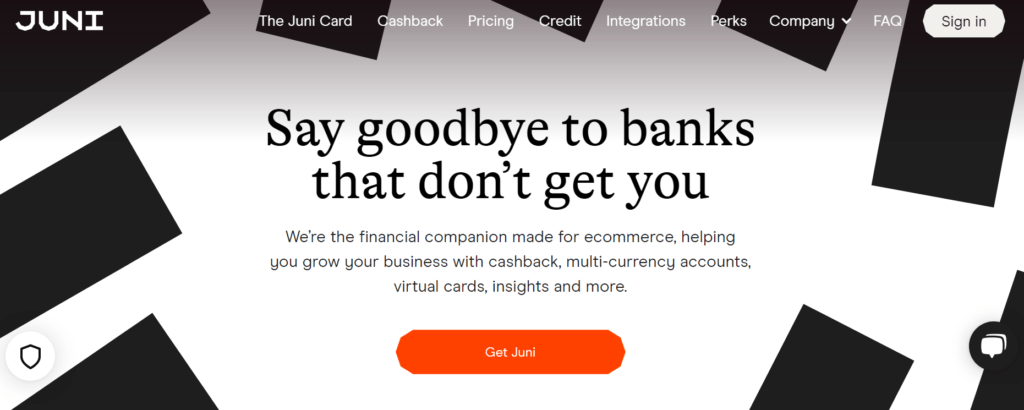 Source: Juni
Why does the market matter?
The global digital banking market is expected to reach a value of $1.61T by 2027, growing at a CAGR of 8.9%, according to Research Dive.
3.6B individuals — roughly 1 out of every 2 adults — will use digital banking services across mobile and desktop platforms by 2024, according to Juniper Research.
Increasing internet and smartphone adoption across the globe are driving market growth.
Global shutdowns and branch closures amid the Covid-19 pandemic also spurred the adoption of digital banking.