John Deere's recent acquisition of Bear Flag Robotics will accelerate its development of autonomous agricultural tech. Here are the top-line bullets you need to know.
John Deere, an agricultural, construction, and forestry machinery manufacturer has acquired Bear Flag Robotics, an agricultural autonomous technology company, at a $250M valuation.
WHO ARE THE PARTIES TO THE DEAL?
Bear Flag Robotics:

California-based Bear Flag Robotics is a developer of autonomous tech for farm tractors. The company has started to deploy its automation technology across a number of US sites.

John Deere:

Illinois-based

John Deere is a provider of agricultural, construction, and forestry equipment — as well as related technology and services. The company reported a net income of $1.79B in Q2'21. The company has facilities and operations in over 70 countries, 69,000 employees, and a portfolio of over 25 brands, including Hagie, Pla, and Wirtgen, among others.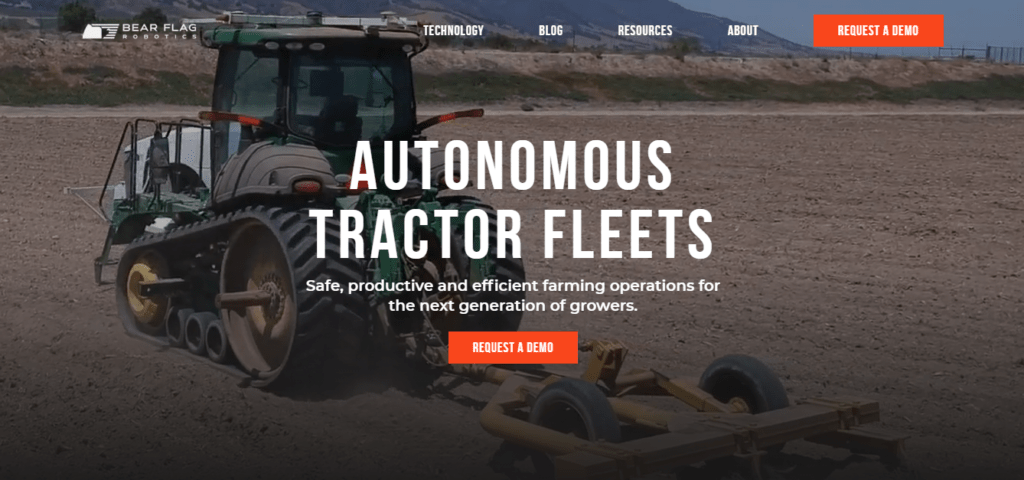 Source: Bear Flag Robotics
WHY DOES THE MARKET MATTER?
The acquisition strengthens John Deere's position in the autonomous tractors market where:
Market size is projected to grow to $1.75B by 2026, at a CAGR of 11.12%, according to Research and Markets.

Increasing population, technological advancements, and climate change are some

of the factors fueling

the growth of the

agtech industry. The pandemic has emphasized the need to integrate robotics across agriculture to ensure food security and increased yield.