The funding will help JarvisML increase the size of its R&D, sales, and marketing teams. Here are the top-line bullets you need to know.
JarvisML, a machine learning platform, has raised $16M in seed funding. The round drew participation from Dell Technologies Capital and SHAKTI, among others.
HOW'S THE COMPANY PERFORMING?
California-based JarvisML enables companies to deploy machine learning in order to provide personalized experiences to their customers.
The company integrates with Shopify, HubSpot, Woo Commerce, and Google Analytics, among other applications.
It is supported by a team of 21 people.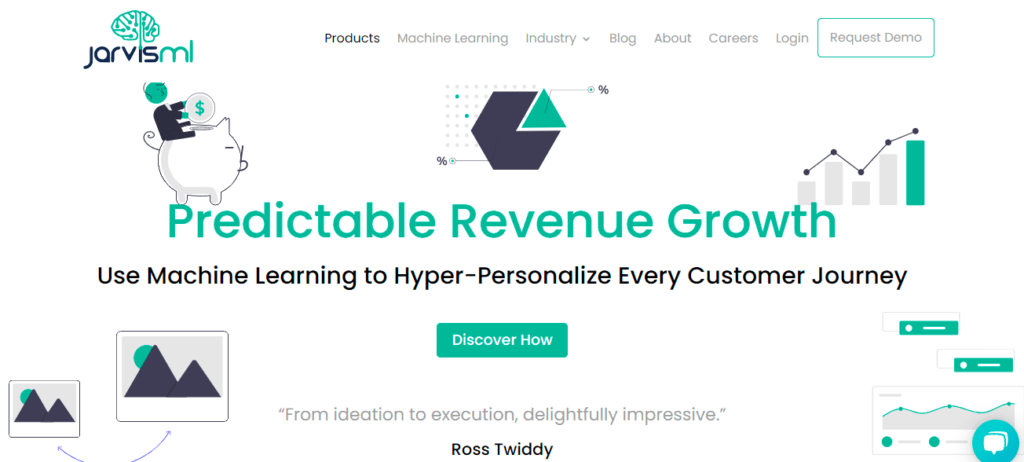 Source: Jarvis
WHY DOES THE MARKET MATTER?
The global personalization software market is expected to reach a value of $2.7B by 2027, growing at a CAGR of 23.52%, according to 360i Research.
The growing revenue opportunities associated with improved customer satisfaction have contributed to market growth. In addition, companies are increasingly turning to solutions that enhance mobile engagement in the face of rising smartphone penetration.
Major players have entered the AI-driven personalization market. For example, Amazon launched Personalize, a tailored search provider, and Google added app personalization to Firebase, its development platform.