iProov plans to use the funding to enhance its technology and support international expansion. Here are the top-line bullets you need to know.
iProov, a provider of personal identity management services, has raised $70M in private equity funding from Sumeru Equity Partners.
HOW'S THE COMPANY PERFORMING?
UK-based iProov develops face authentication and identity verification tools that enable large organizations to combat cybercrime.
Over the past year, the company has reportedly tripled its revenue.
Its Genuine Presence Assurance product has experienced 25% growth month-over-month.
It caters to a wide range of organizations, including the UK Home Office and National Health Service (NHS), the US Department of Homeland Security, GovTech Singapore, the Australian Taxation Office, Rabobank, and ING.
iProov has 100 employees across its offices in London, Maryland, and Singapore.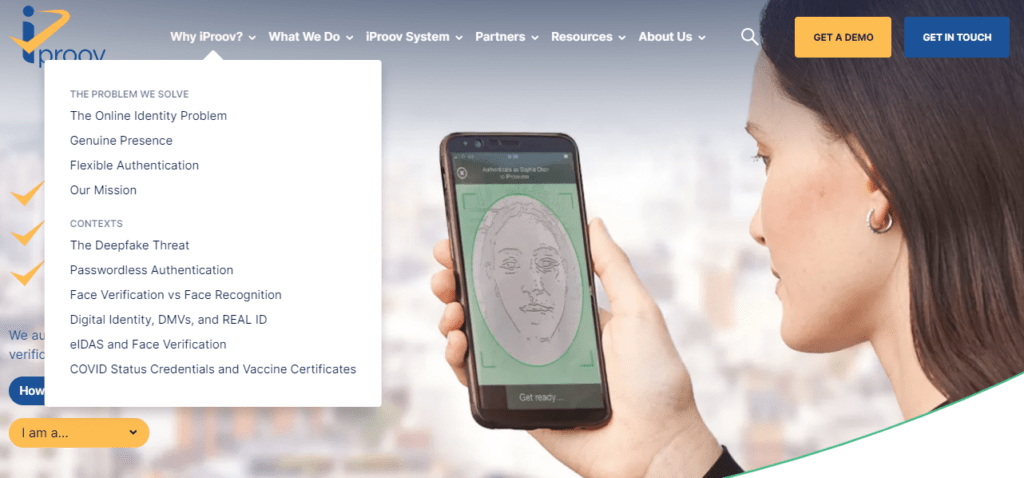 Source: iProov
WHY DOES THE MARKET MATTER?
The global facial recognition market is expected to reach a value of $12.1B by 2028, growing at a CAGR of 15.4%, according to Grand View Research.
The rising frequency and severity of cyberattacks as well as increased governmental investment in surveillance initiatives have contributed to market growth.
The demand for contactless authentication technologies has increased amid the pandemic.