The funding will help Invicti Security accelerate its product development and grow its customer base. Here are the top-line bullets you need to know.
Invicti Security has raised $625M in a growth equity round from Summit Partners. The deal is expected to close during Q4'21.
HOW'S THE COMPANY PERFORMING?
Texas-based Invicti Security, through its Acunetix and Netsparker product lines, scans websites, APIs, and web applications to ensure software security for enterprises of all sizes. Its clients include Starbucks, Ford, Coca-Cola, NASA, Verizon, Lenovo, General Mills, and Cisco, among others.
The company is reportedly on pace to grow its annual recurring revenue (ARR) by over 60% in 2021. In the last 12 months, it says it is cash flow-positive with a gross margin profile of more than 900%.
It caters to more than 3,300 customers spread across 115 countries and has scanned some 800,000 websites to date. It has also expanded its customer base by 700 in the past 12 months.
It currently has 350 employees.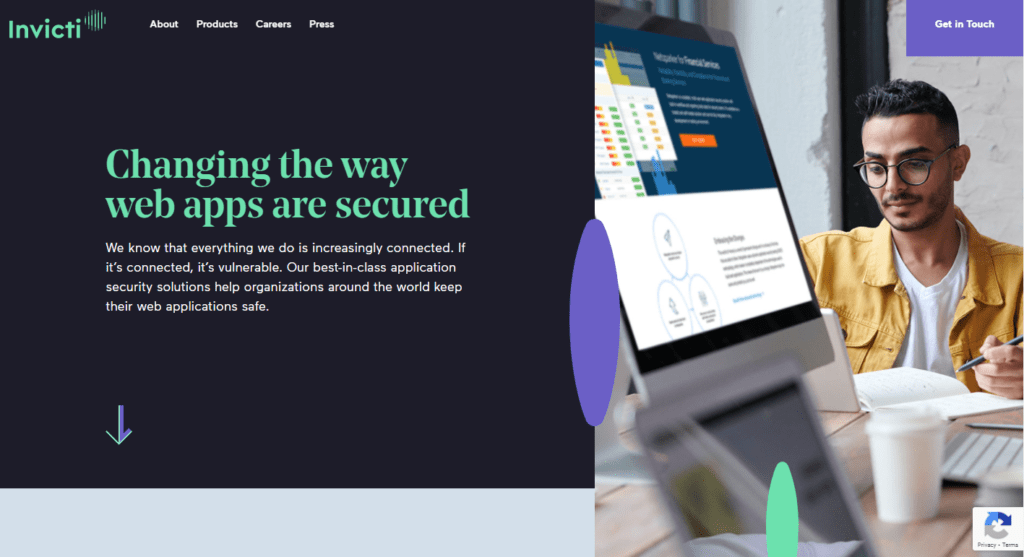 Source: Invicti Security
WHY DOES THE MARKET MATTER?
The global application security market is projected to grow at a CAGR of 18.7% and reach a value of $33.9B by 2030, per Allied Market Research.
So far in 2021, cybersecurity companies have raised over $20B in equity funding globally.
The pandemic has driven a major shift in the work environment toward remote environments and cloud-based systems, fueling the need for security across categories, thereby accelerating the growth of this market.