New technologies like 5G and edge computing are making healthcare more connected, secure, and efficient.
When healthcare practitioners must make life-or-death decisions, the quality of information at their disposal is critical. Having more specific data — and being able to access it in real time — leads to more informed decisions. 
The Internet of Medical Things (IoMT) makes this possible through an infrastructure of connected medical devices, software applications, and health systems powered by 5G wireless technology and edge computing, which enables connected devices to process data closer to where it is created.
For example, wearable health monitors and fitness trackers collect and locally analyze data such as pulse rate, blood-oxygen levels, sleep patterns, and more. Doctors can use this data to evaluate patients on the spot. 
5G and edge computing technology can also make routine care more accessible through telehealth tools. Patients can connect over video with their healthcare providers for routine checkups, teletherapy appointments, and more. This is especially useful for people in rural and remote areas.
Below, we take a closer look at some of the areas in the healthcare industry that are being transformed by IoMT, 5G, and edge computing technology.
Telehealth and patient monitoring
Edge computing technology has made telehealth and remote patient monitoring more accessible than ever. 
IoMT-connected devices let medical professionals keep tabs on their patients at hospitals and care facilities as well as when they are on their own at home. Faster and more flexible communication, enabled by video conferencing, helps patients connect with their doctors, while connected wearables can transmit health data directly to patient management systems around the clock.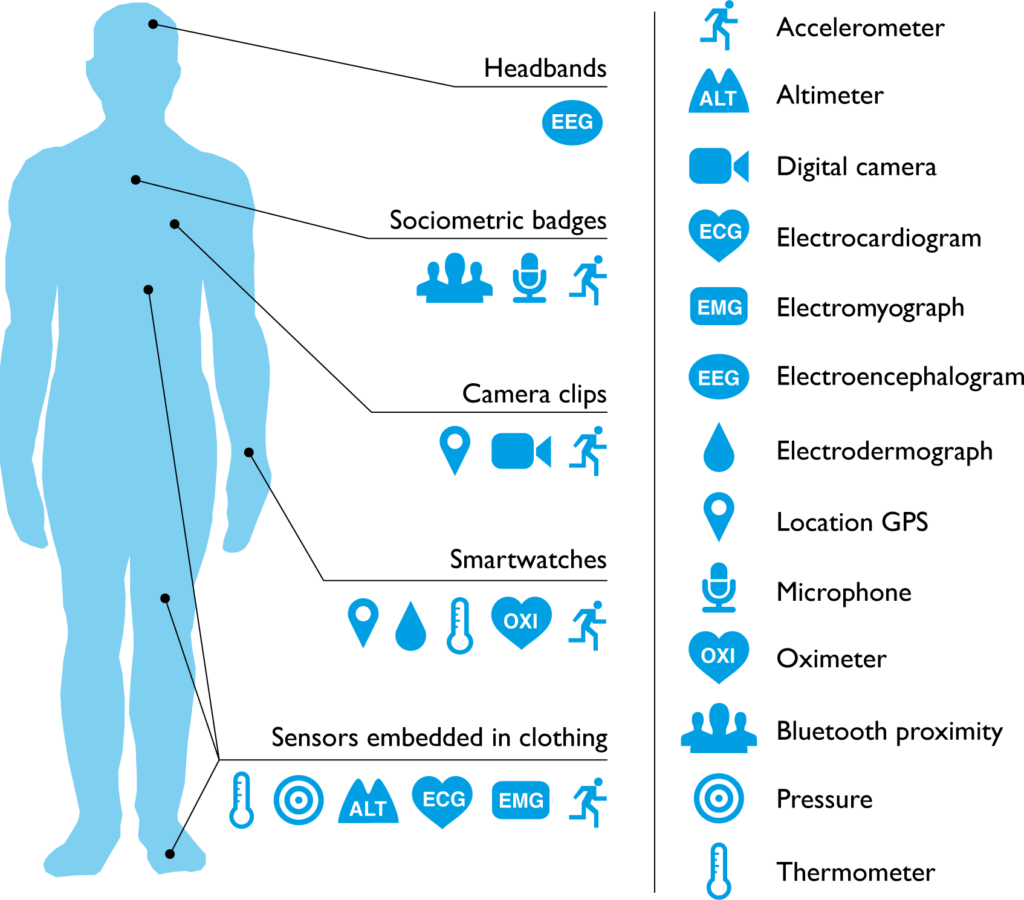 Examples of wearables and the associated medical capabilities. Source: Plos Medicine
In early 2020, Apple acquired AI startup Xnor.ai, which specializes in low-power edge-based tools, for $200M. Xnor.ai brings remote monitoring capabilities to wearables. The acquisition could lead to added health features, such as monitoring blood oxygen levels, available on the Apple Watch, which can already detect irregular heartbeats and strokes. Because this information can be transmitted to doctors in real time, sudden spikes or other potentially dangerous conditions can be flagged right away.  
Wearable company Klue, meanwhile, uses gesture-sensing AI to determine when a wearer is eating. Medtronic bought the company in 2019, intending to incorporate Klue's technology into the Medtronic Personalized Closed Loop (PCL) insulin pump system to automate insulin delivery based on what the wearer is eating at that very moment.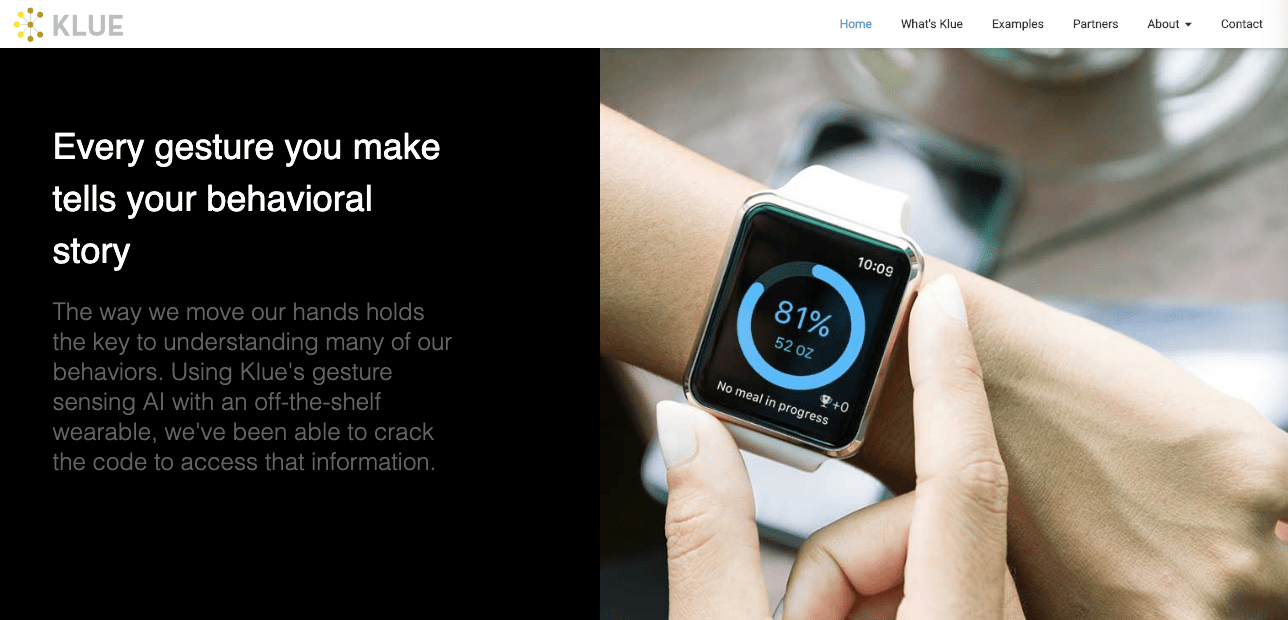 Source: Klue
But patient monitoring isn't limited to wearables. Emergency and ICU care is also leaning on IoMT technology to continuously monitor patient data and alert providers of potential problems. 
Philips has developed software and hardware for a tele-ICU, which allows medical centers and hospitals to use off-site professionals to monitor individual patients and serve as a centralized hub for coordination with on-site care, helping to reduce resource strain and costs. Its AI-powered algorithm, called Sentry Score, uses predictive technology updated continuously from patient data to predetermine potential deterioration points and alert medical professionals right away.
In these cases, edge infrastructure is critical to eliminating latency issues during data transmission.
Pharmaceutical supply chain
Optimizing the supply chain has long been a goal in manufacturing and distribution, especially when resources and goods are coming from disparate locations without reliable access to fast or secure networks.
The pharmaceutical supply chain is no different. With ingredients coming from all over the world, it's essential that the supply chain be kept safe, secure, and traceable. 
Protecting the quality and safety of ingredients is an ever increasing concern for many pharma brands along the supply chain. A bad ingredient can do a lot of damage, increasing the potential for litigation and brand scrutiny.
Edge computing and blockchain technology can help trace and verify pharmaceutical products as they travel along the supply chain. For example, Chronicled is a blockchain-powered supply network designed for the pharmaceutical industry. Its MediLedger Network offers secured contracts and communication as well as built-in security verification along each step of the chain of custody.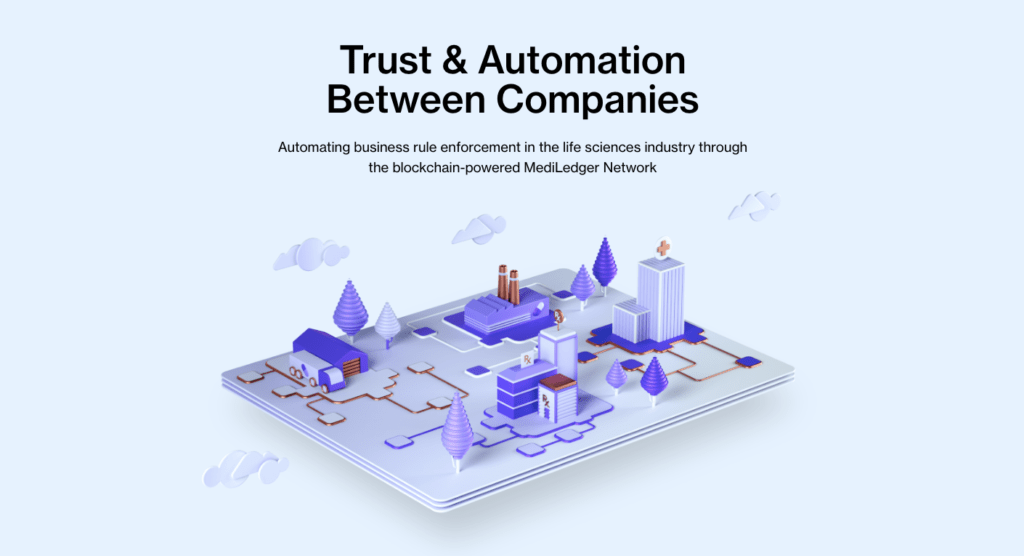 Source: Chronicled
Temperature stability is also important along the pharmaceutical supply chain. Many biologic drugs, which are made from living organisms, require specific temperature ranges during transport and storage. If temperature fluctuates outside the required range, an entire shipment could be compromised. 
Edge technology can help ensure that temperature is continuously watched and controlled during shipping and storage, with real-time localized monitoring enabled through IoT sensors and devices.
Microsoft is one leader in this area. Teaming up with numerous pharmaceutical chains and Wipro, it has leveraged its Azure IoT technology to develop the Wipro Smart Track system. This platform uses edge technology to monitor temperature and counterfeiting attempts in real time, sending geospatial alerts at the first indication of issues along the supply chain.
Infection control
Some of the most significant benefits of edge technology in hospitals center around improved high-speed communication. This includes low latency and high bandwidth, which can come in handy when so many IoMT tools and operations are working on one system. 
Both patients and medical professionals can benefit from more stringent infection control regulations and monitoring. To tackle this, infection control management companies are applying AI to help prevent and slow the spread of infections in hospitals and care facilities.
Vitalacy has created a system of Bluetooth-enabled smart bands that connect with an app. These bands have automatic contract tracing features that record and alert professionals when encountering others at unsafe distances. A similar system works to ensure compliance with handwashing by tracking users' locations and wash duration.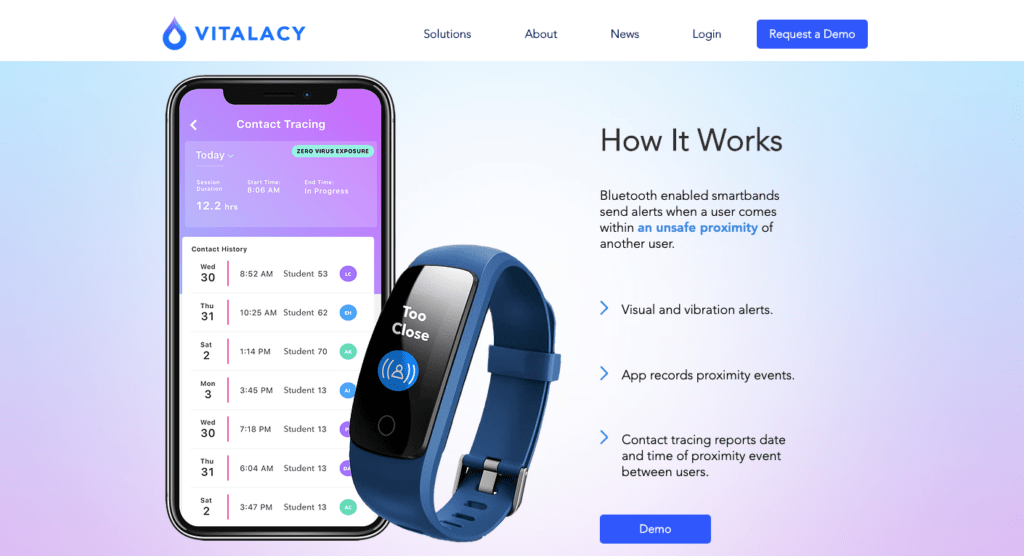 Source: Vitalacy
Keeping tabs on patients is another critical part of infection control. Inspiren uses a continuous ambient patient monitoring system that includes video and audio feed as well as personal protective equipment (PPE) detection. If a patient is flagged as a potential risk, the system alerts staff in real time so they can tend to them with the proper precautions in place.
Patient data transmission and security
Many practitioners, clinics, and hospitals are looking to technology solutions that help decentralize the medical administration system and allow medical professionals to spend more time with patients. 
Edge computing can help speed up the transfer of patient information. Hospitals and medical centers can't afford to worry about latency issues, network reliability, and slow processing. Reliable high-speed access to information helps optimize workflow and decision-making, saving time and boosting revenue.
Companies like Oncora Medical are developing edge-powered tools that go beyond data management, incorporating AI and adaptive technology to streamline workflows. Similarly, CloudMedX, which creates APIs that sync with warehoused data, enables medical professionals to access patient data, past notes, and care alerts in real time. 
Another example is BioSigns, which offers an IoT-based mobile monitoring and telehealth application that can transfer patient data from an en-route ambulance to the ER. Doctors can receive updates on patient conditions and make decisions accordingly, ready to help from the moment the ambulance arrives.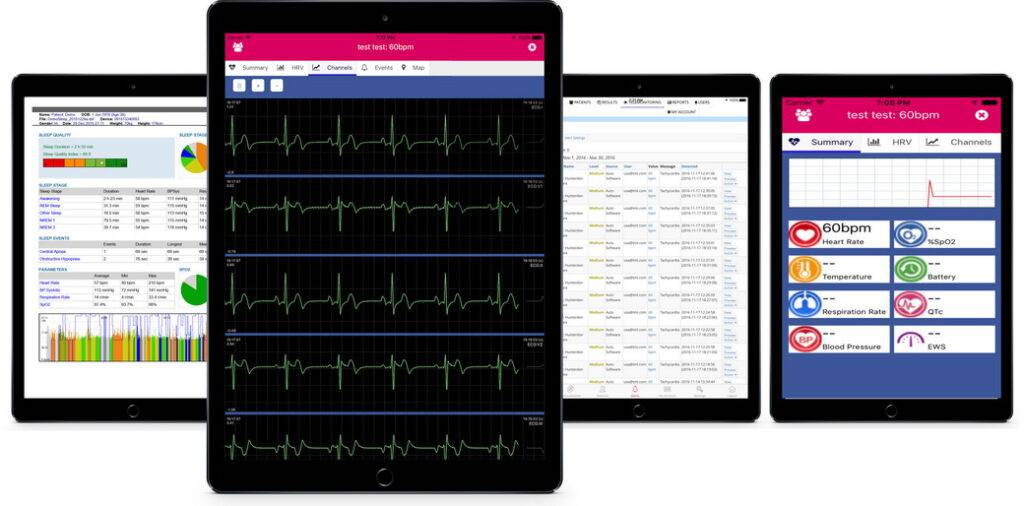 Source: BioSigns
Healthcare providers and facilities must also work to keep patient data secure in compliance with Health Insurance Portability and Accountability Act (HIPAA) regulations.
In this respect, edge technology has an advantage over cloud-based systems because of its ability to decentralize how patient data is processed. Rather than having one solution for transferring and storing all patient files, smaller networks and information centers can be created and even linked to specific wearables or devices. This can mean shorter transfer times between data centers and devices. 
Companies like Saguna are working with hospitals and other stakeholders in the medical industry to develop edge computing platforms that secure information between hardware, mobile networks, and IoT devices.  
Decentralizing patient data using edge networks also makes medical centers, pharmaceutical companies, and other medical-related businesses less susceptible to data breaches. Additionally, if security is breached, edge networks can prevent hackers from accessing everything in the system from a single access point.
Zingbox is known within the cybersecurity industry as an edge computing security specialist focusing on IoT and external networks. It has teamed up with Nuvolo to deploy combined capabilities that concentrate on medical device security, the IoMT, and hospital security networks, both in the cloud and on the edge.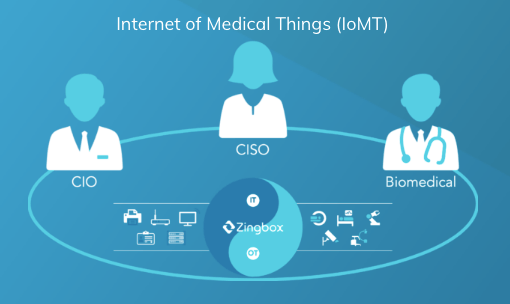 Source: Zingbox
Surgery
While the use of robotics in surgery is not new, IoMT and edge technology combined with AI can expand how these tools are used. 
One example is remote surgery. High-speed 5G removes latency issues and allows doctors to operate in real time using video from outside an operating room.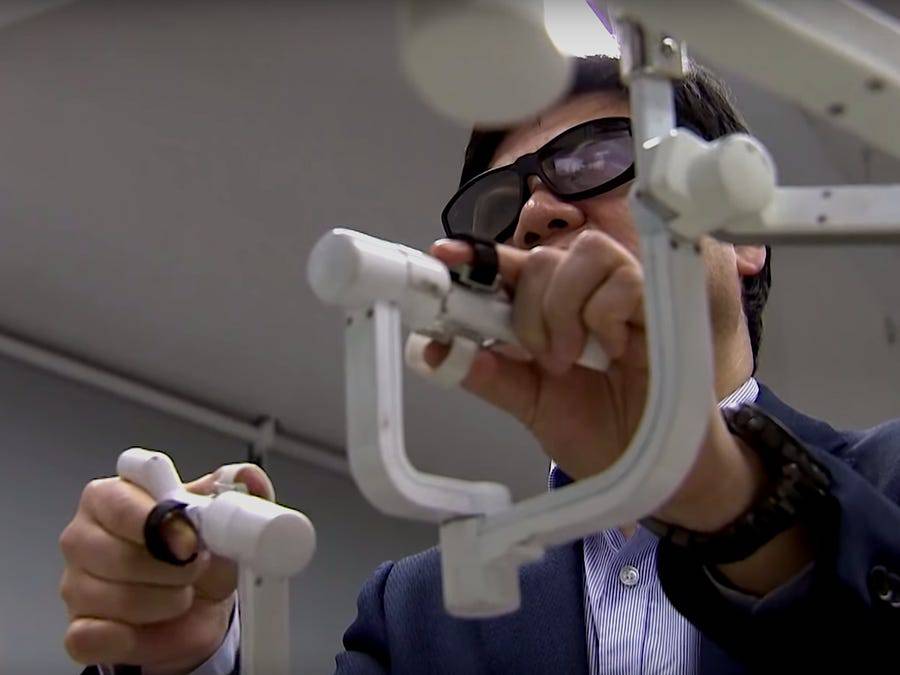 Source: Business Insider via South China Morning Post/YouTube
In 2019, a surgical team in China remotely inserted a stimulation device into a patient's brain nearly 1,900 miles away. In the US, Corindus, which was acquired by Siemens Healthineers for $1.1B in October 2019, has been testing simulated cardiovascular procedures with its CorPath GRX System, which uses multiple network types including 5G.
5G and edge computing can also make a difference in surgery by allowing surgeons to use immersive technology in training and planning. Companies are capitalizing on ways to create better models that can aid in making surgery more efficient and less invasive.
Osso VR, for example, uses VR technology to provide hyper-realistic training modules. Surgeons can practice sophisticated techniques and keep up with the latest technology in robotics, rather than training with outdated or older devices.
Another approach to 3D modeling comes from Think Surgical, which develops pre-operative planning systems with models generated from CT scans or hip and knee surgeries. Once set, surgeons can use its TCAT robotic tool to assist according to the personalized pre-operative plan, reducing the patient's time in surgery.
Diagnostics
Reliable networks with plenty of bandwidth are critical for diagnostics, from imaging and radiology to data analysis and patient information. 
Edge computing technology expands clinicians' ability to rely on high-end technology that utilizes AI and IoMT to make the right diagnoses quickly. With high-speed services — especially when handling large data packets — images and patient files can be stored on edge networks, which don't have lags in file uploads or data sharing and have plenty of bandwidth.
Speed is a huge factor in healthcare today. When it comes to diagnosis, timing matters. But with cancer, for example, most early testing is still relatively limited.
Grail is looking to change that. It has developed AI models that comb through clinical tumor genome data to develop blood tests that can detect cancer earlier. It's currently working through clinical trials. 
Enlitic is bringing AI to diagnostics with a direct focus on processing data faster. The technology model it uses can analyze and interpret imagery and scans much more quickly than conventional means. It also provides findings and data in real time, so professionals can make treatment decisions right away.
Another emerging use of technology in diagnostics is predictive analytics. Potrero Medical has developed a monitoring system for acute kidney injuries. Its system pulls in real-time tracking data from patients, compares it to available clinical data, and, using predictive technology, alerts medical professionals to potential issues automatically.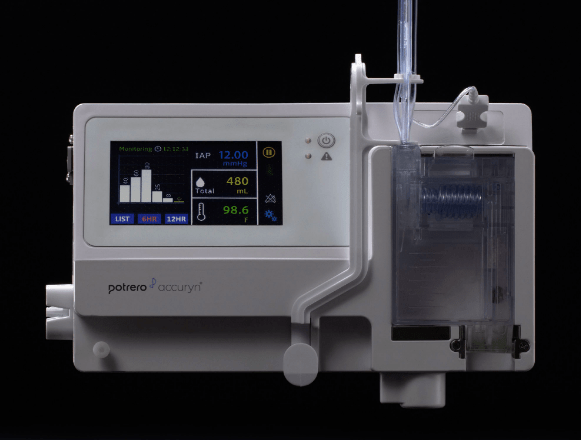 Source: Potrero Medical
The system helps improve patient care by detecting potential issues before they become significant problems, helping to prevent infections and extended hospitalizations.
If you aren't already a client, sign up for a free trial to learn more about our platform.