Forces related to the pandemic and economic downturn continue to dominate the insurance sector. We answer some of our readers' most pressing questions on insurtech and the future of the industry.
Our recent webinar — Beyond the Covid-19 Crisis: How Insurers Build Resiliency and How Insurtech Can Help — touches on the next stage of the insurance industry's evolution post-Covid-19. In the webinar, we look at how insurers are using digital technology to find business growth opportunities and ways they can lower costs and gain efficiencies.
Below, we answer some of the most pressing questions from the webinar on the state of the industry, insurtech trends, and what to expect in the future.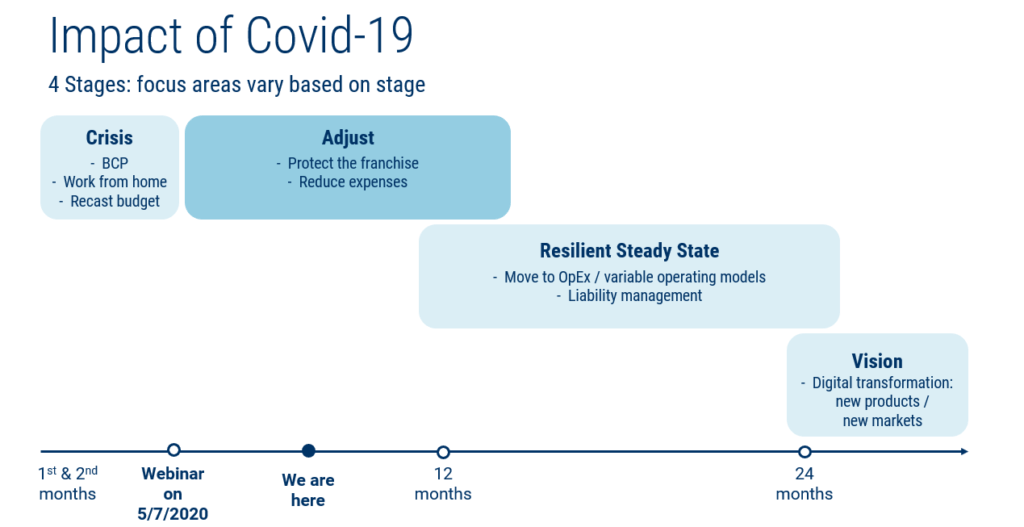 I'm curious about any thoughts you may have on the Lemonade IPO and other insurtech IPOs that may be around the corner. 
The Lemonade IPO demonstrated the large appetite for digital insurance solutions in the investment community. Holding a B-corp insurer has value for institutional investors. It was not driven by insurance fundamentals. Expect to see other insurtechs incorporate some charitable giving element in their models in response. In terms of strong candidates for upcoming IPOs, consider insurtechs that perform well on the marketing side as opposed to core insurance.
How do you balance the regulatory considerations and restrictions that the industry must contend with, with rapid digital transformation?
Regulation is a barrier in some innovation situations — like when releasing brand new products for brand new markets, or in underwriting and claims decisioning, for example. Many uses of insurtechs do not have a regulatory approval issue. However, there have been a few companies like Slice Labs and Metromile which have been able to get new product propositions approved through regulators. Happy to discuss some of the tactics they used to gain approval.
I always hear incumbent insurers say they haven't seen enough return on investment (ROI) data to truly take the leap with insurtech. Do you feel they are overlooking good ROI data that exists?
ROI is a red herring when it comes to digital transformation. You get ROI on something that is definable and has been done enough times to approach repeatability. Insurtech is not there yet. Insurers waiting for ROIs which match operational thresholds will never "get it."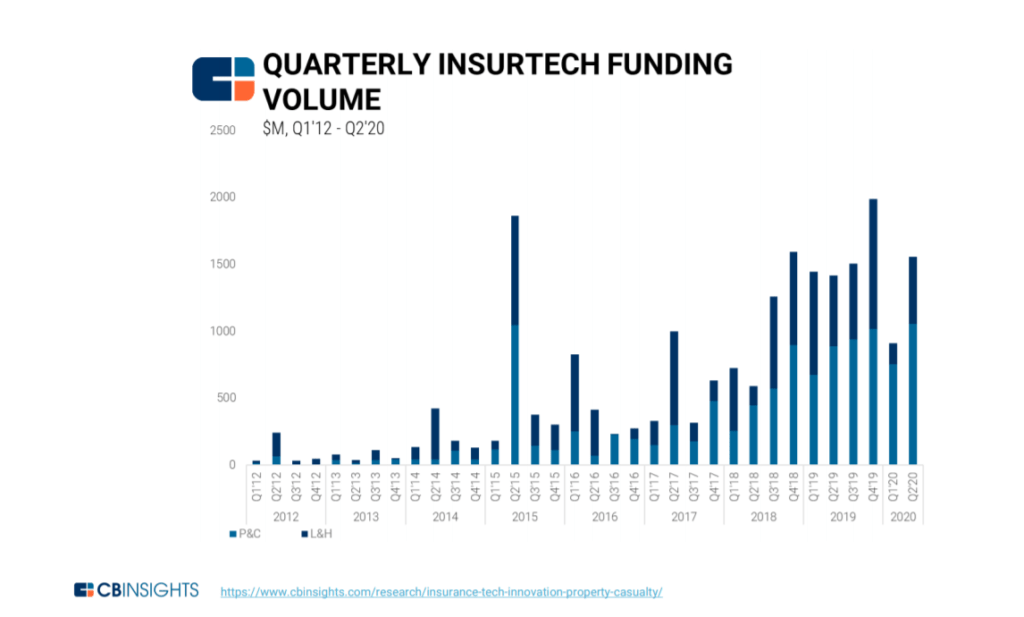 What is your take on the adoption of the cloud in the insurance space as a way to accelerate digital transformation? Is there an opportunity for one of the large cloud providers to create a stack of solutions for insurance incumbents?
Yes, the cloud is a way to innovate. It will become increasingly important with the pressure on expenses from dropping revenues. Cloud providers are not likely to develop their own application stack; they are supporting application developers to do this on their platforms, but actually developing at the application level is not their business model.
Beyond partnerships with startups/insurtechs, do you support collaboration with more established digital enablers (e.g. cloud platform providers, CRM platforms, etc.) in order to create an ecosystem for swift solution development?
Yes, absolutely. This space will also benefit from digital plumbing infrastructures as well as iterative development. 
Can you talk about "staying one step ahead"?
As we develop and implement new solutions, it's not "one and done." What is leading edge yesterday will be table stakes tomorrow. The best way to stay ahead is to nurture and invest in the capabilities needed to experiment and design/implement iteratively.
If you aren't already a client, sign up for a free trial to learn more about our platform.