Funding and deals to the insurtech space are down from the all-time highs seen in 2021 — but activity is still up from pre-pandemic levels. We look at what's driving investment, where the money is going, and what the implications are for 2022 and beyond.
After a record-breaking 2021, funding to the insurtech space is cooling.
With $4.8B raised across 289 deals halfway through 2022, funding is down from a whopping $8.3B raised over 340 deals in the same period last year.
At this rate, the insurtech industry is on pace to see a 42% decrease in funding year-over-year, largely driven by the economic uncertainty and a venture funding slowdown seen across the globe.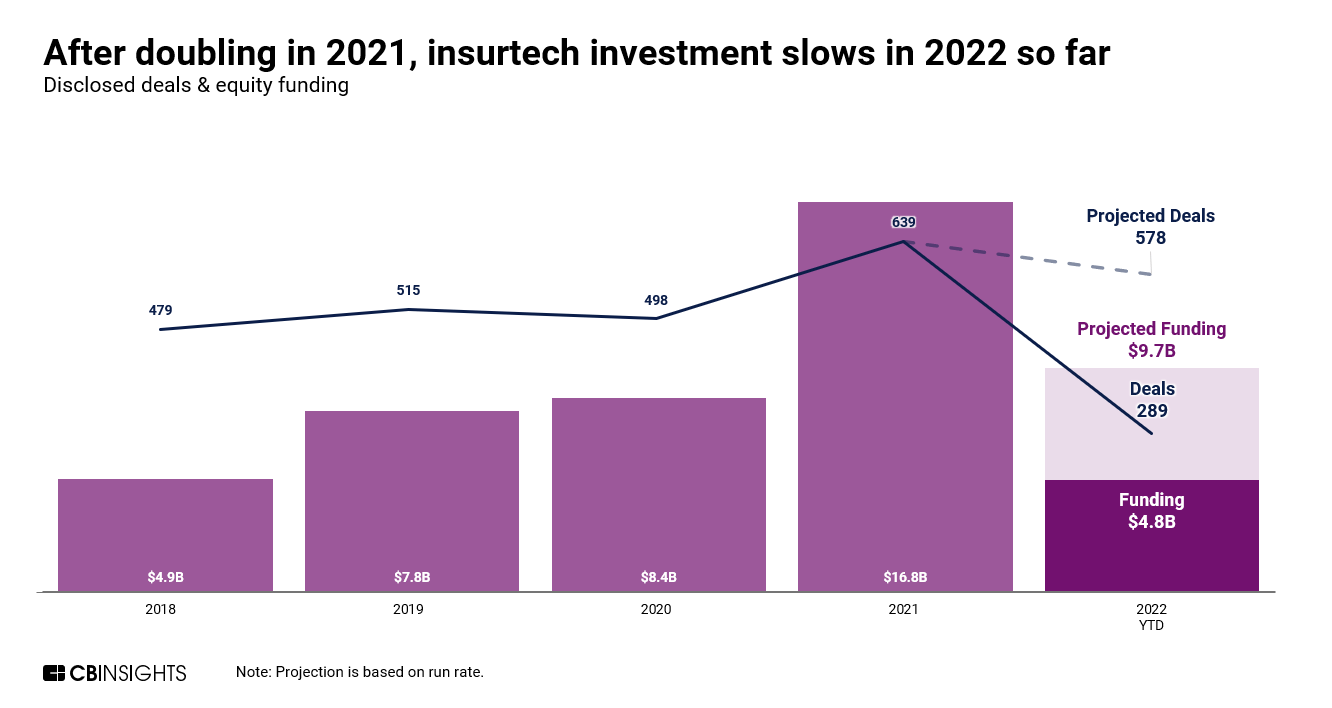 However, insurtech funding activity is still keeping pace with the upward trajectory seen before 2021. Startups in the space are also continuing to raise mega-rounds ($100M+ deals), with strong activity in July. For instance, Berlin-based insurtech Wefox raised a $400M round on July 12 while San Francisco-based Coalition, which provides cyber insurance, raised a $250M round on July 8.
In this brief, we'll look at:
The topline findings and implications for this decline
The market drivers underlying the shift
The categories receiving the most attention
Insurance Tech Startups
Insurtech companies are impacting all parts of the value chain. Look for insurtech startups in the Collections tab.
Track insurance tech startups