From geospatial analytics to commercial auto telematics, these are the top 15 property & casualty insurance trends to watch in 2019.
In 2019, drone pilots could become the next claims professionals, wearables could transform workers' comp, and social media could enhance underwriting. And that's just scratching the surface of what the future of insurtech could hold.
We identified 15 P&C insurance trends to watch in 2019.
1. Smartphone usage-based insurance (UBI)
Smartphone-based telematics, where an app tracks driver behavior in real time, is gaining traction in the P&C insurance industry. While telematics has been slow to pick up steam in the US, participation in the broader auto industry is growing. Looking ahead, smartphone UBI promises to be an area of greater focus for the auto insurance industry in 2019.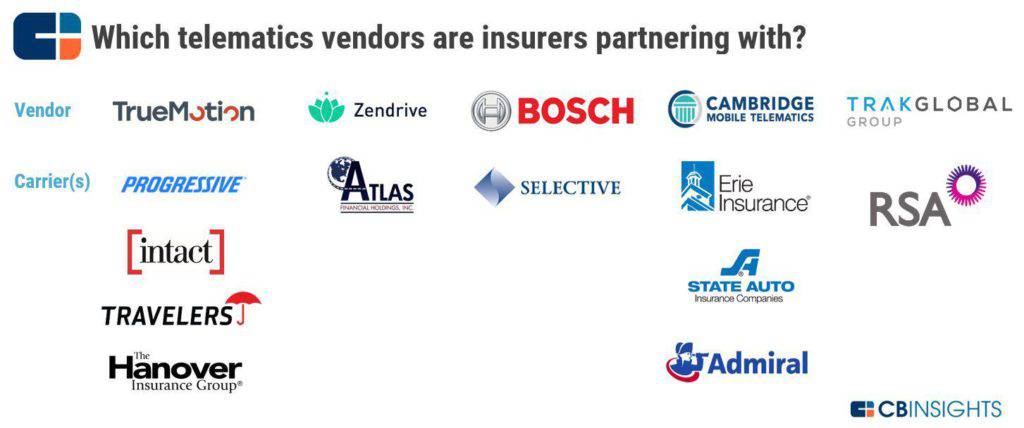 2. Geospatial analytics
Advances in deep and machine learning, combined with cheaper aerial imagery, have created an opportunity in property insurance. Geospatial analytics providers aren't aiming to replace property inspections, but to enable better decision-making and fewer actions during property inspections. Competitive differentiation among providers will come down to AI sophistication, cloud orchestration, and vertical expertise.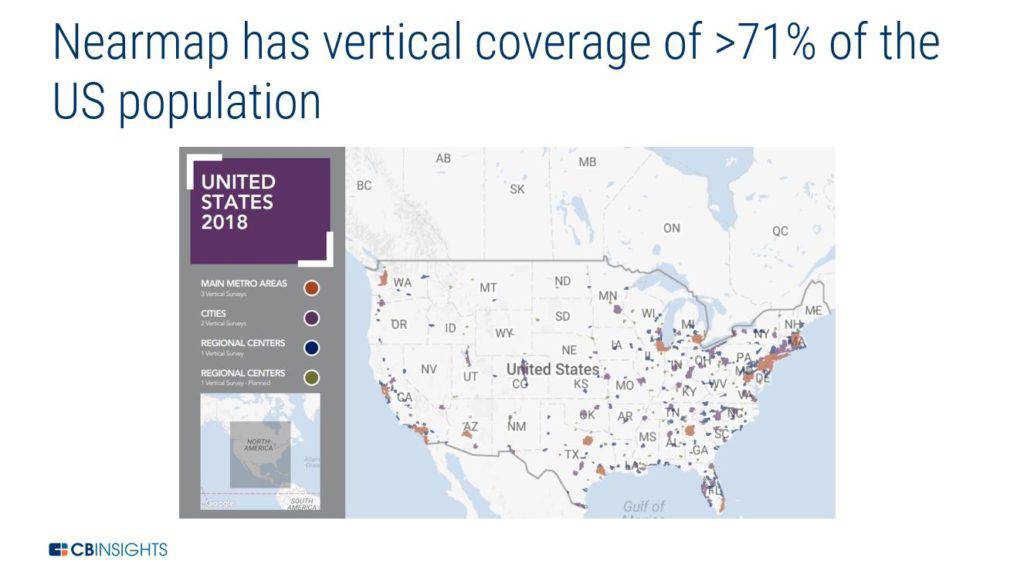 3. Drone inspections
Teams of FAA-certified drone pilots could be the next claims professionals. Drones can help gather data before property risks are insured, assist in preventative maintenance, and assess damage after catastrophic events. In 2019, look for regulatory shifts that enable insurers to expand their drone programs to more areas.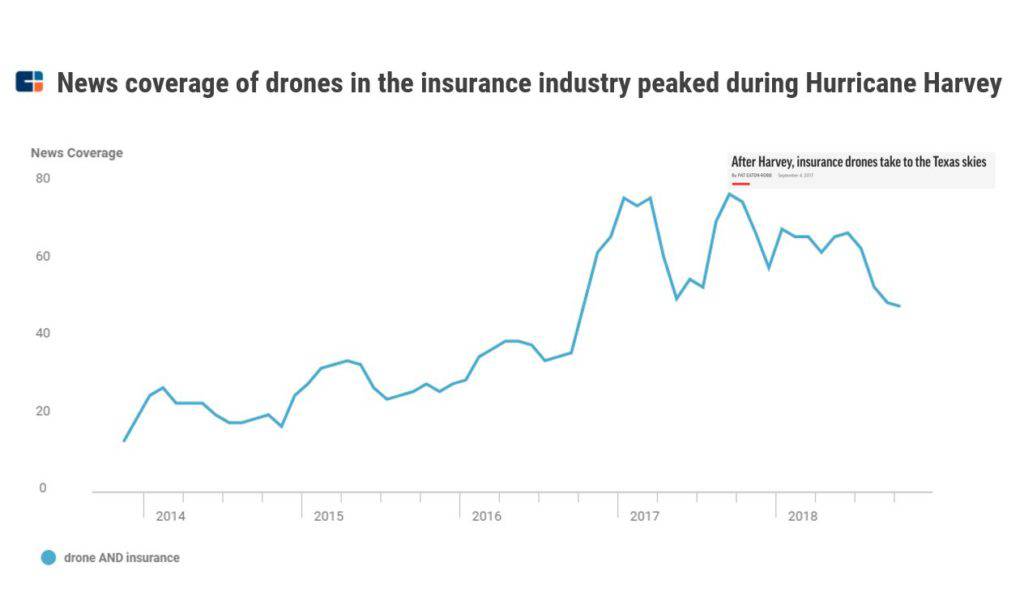 4. Virtual auto claims
Auto claims that once took days to settle now take hours thanks to integrated smartphone technology. As more insurers adopt virtual claims technology, the shift is leading to less human touch in the auto claims process. One of the top P&C insurance trends to watch will be tech providers expanding into new product opportunities and geographic markets.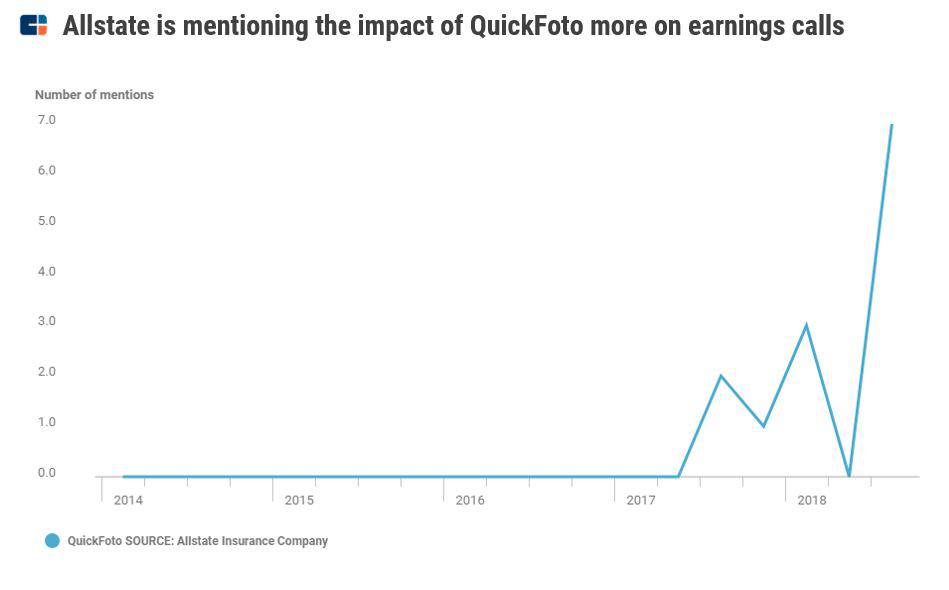 5. Robotic process automation (RPA)
RPA technology captures and interprets existing applications to process transactions, manipulate data, and communicate with other systems. The sector could be worth $5B+ by 2025, and RPA adoption by the P&C insurance industry is growing. Watch for greater RPA deployments in 2019 driven by insurers looking to see where the technology can add value.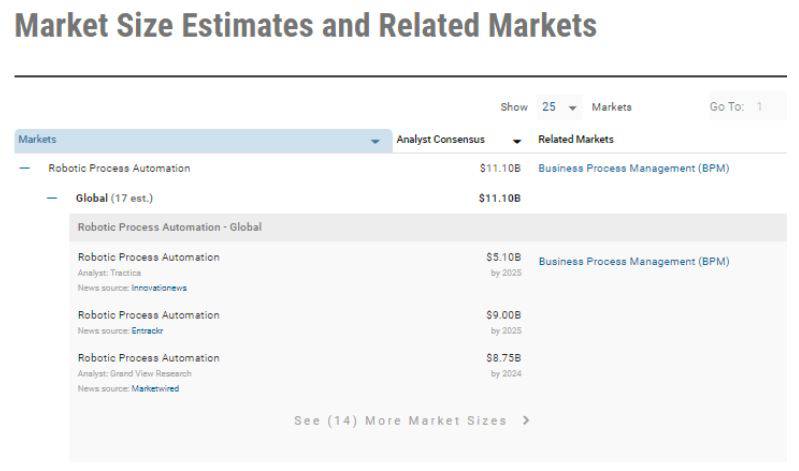 6. Embedded home insurance
As home buying goes digital, home insurance will more closely integrate into those platforms. As home insurance becomes more embedded in the home buying process, consumers will get quotes from carriers as well as startup challengers. In 2019, look for P&C insurance trends like residential data providers integrating more with embedded home insurance.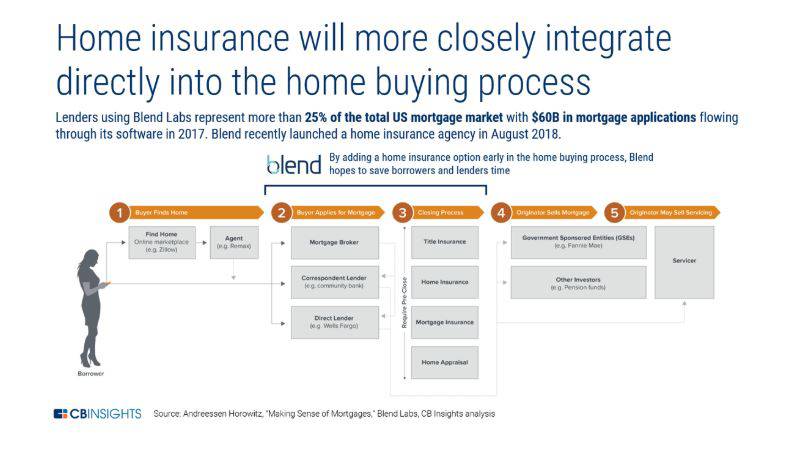 7. Workplace wearables and trackers
The use of wearables and sensors to prevent workplace injury is gaining traction in the workers' comp space. For P&C insurers, the use of wearables in this context is still nascent, though some companies have made strides. This year, one of the top P&C insurance trends will be increased integration of these technologies into workers' comp.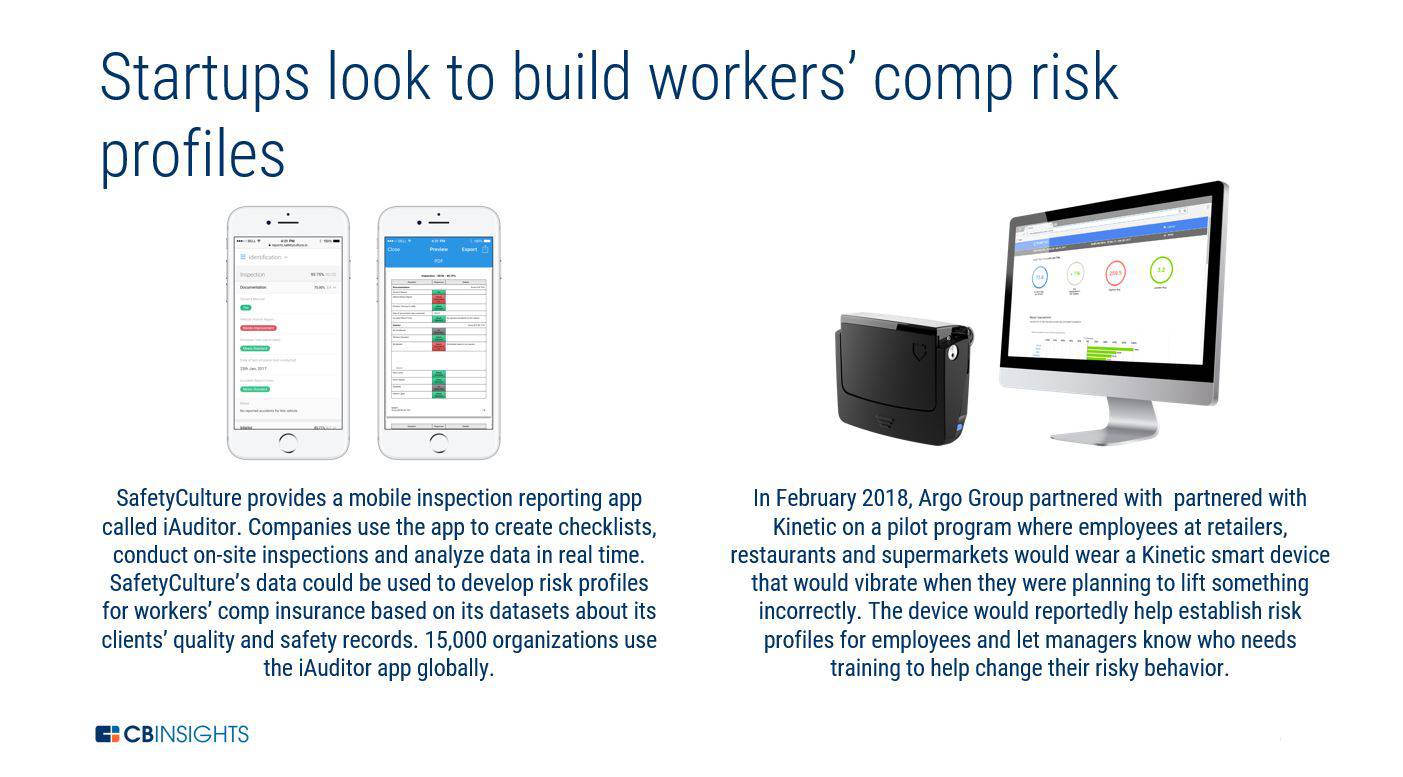 8. Cyber risk analytics
While growth estimates for the cyber insurance market are positive, the total number of writers today remains small. For the cyber insurance space to continue growing, P&C insurers are starting to turn to technology tools. Moving forward, cyber risk analytics providers will need to prove their value to incumbent carriers. Parallel P&C insurance trends could see carriers adopting the proper technical capabilities to take advantage of the data-driven tools.
9. Commercial data augmentation
The growth of publicly available data — and software to collect it — has created new tech solutions for P&C insurers. Commercial data augmentation solutions could reduce the time for business owners to complete applications and for underwriters to verify information. Over time, these tools will continue integrating new and relevant data, and will provide more sophisticated products for specific business types.
Insurance Tech Startups
Insurtech companies are impacting all parts of the value chain. Look for insurtech startups in the Collections tab.
Track insurance tech startups
10. Commercial auto telematics
A mandate for commercial truckers to install electronic logging devices could help drive adoption of new telematics products. Despite privacy concerns, potential expense reductions and the growing use of ELD and telematics should result in more activity by commercial auto insurers.
11. Hyperlocal weather analytics
Companies are seeking better climate and weather forecasts to assess the risks of operating in various locales. Hyperlocal weather and climate data and analytics could provide a solution by improving underwriting and insurance pricing. In 2019, one of the P&C insurance trends to watch will be insurers augmenting existing approaches with new technologies.
12. Commercial data automation
Within the commercial P&C industry, massive amounts of data remains tied up in unstructured or semi-structured documents. Insurers are starting to unlock its value with commercial data automation driven by natural language processing (NLP) technology.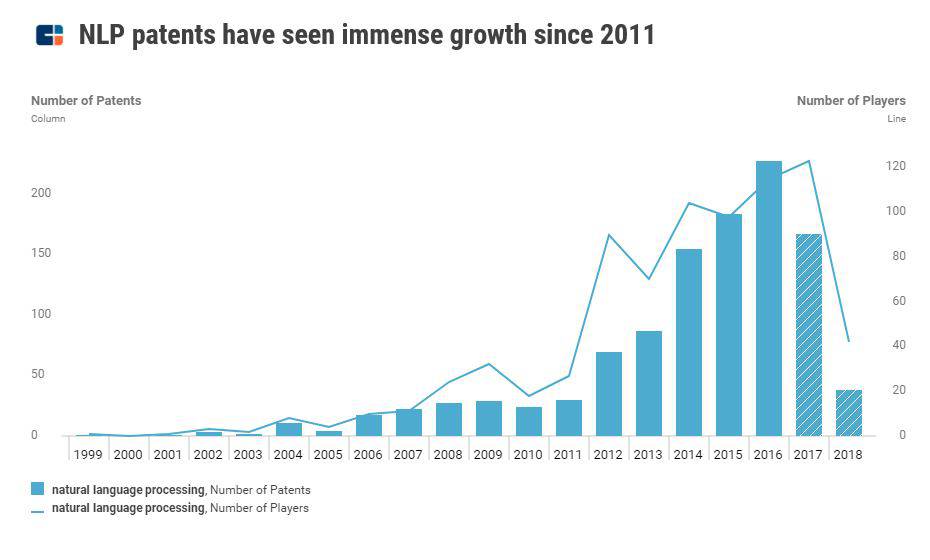 13. Smart home sensors
Despite smart home sensors' promise of lowering the risk profile of homes, insurance industry adoption has been below expectations. But insurer interest in smart home technology remains: expect tech giants to make bigger plays in the space in 2019.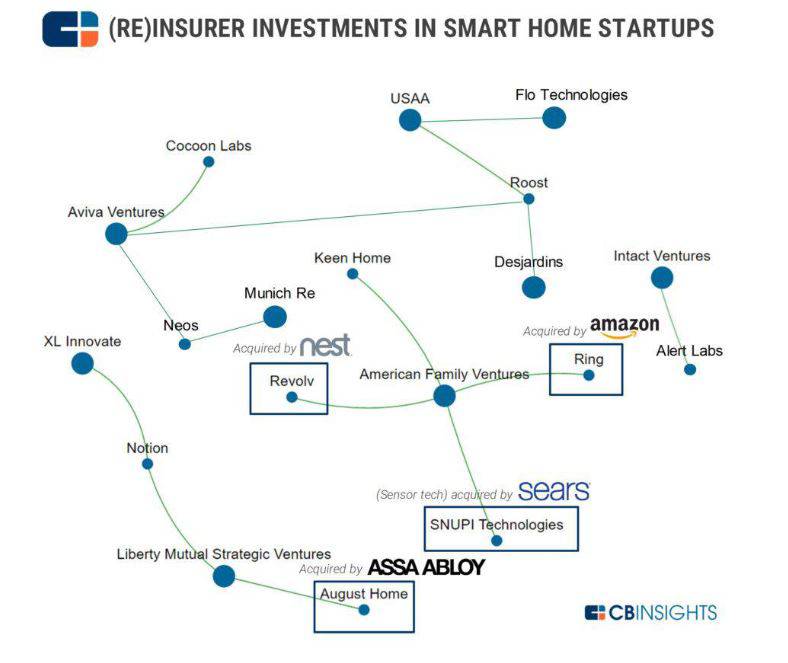 14. Conversational AI
A number of insurers are already leveraging conversational AI, but chatbots in insurance could be more hype than substance. While insurers continue to implement new chatbots, some financial institutions have seen lackluster engagement results. We expect that of the top P&C insurance trends of 2019, conversational AI will prove to be increasingly transitory.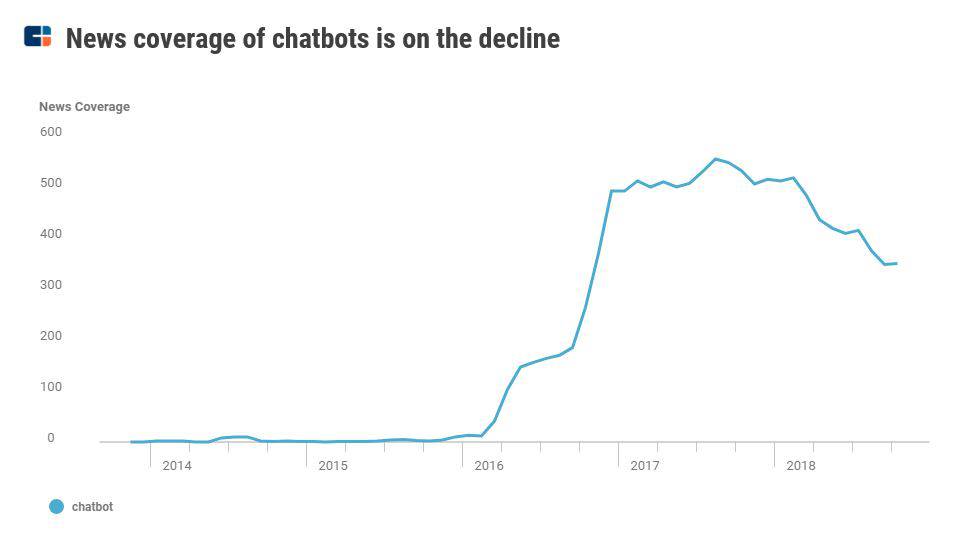 15. Insurtech-as-a-service
As insurance becomes more embedded in ecosystems like home sharing and ride sharing, insurers are experimenting with episodic insurance products. While partnerships are growing, it remains to be seen whether any single on-demand use case catches on with consumers. In 2019, one of the P&C insurance trends to watch will be the development of new use cases for episodic insurance.
If you aren't already a client, sign up for a free trial to learn more about our platform.