Facing increasing demands from customers, insurers are beginning to invest in digital payment capabilities to better collect premiums, disburse claims, and reconcile transactions.
Payments are the basis of the insurance industry, both for customers paying premiums and insurers disbursing claims. But while many industries have already adopted emerging technologies like mobile and real-time payments, paper checks still make up a considerable proportion of transactions in the insurance industry.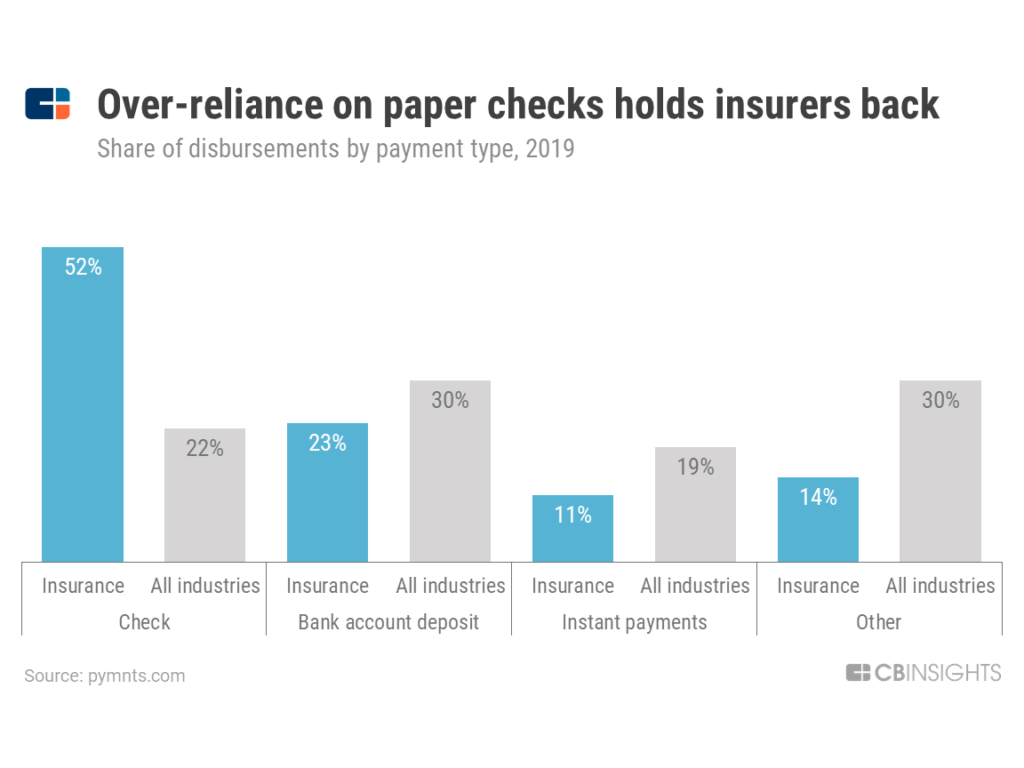 Insurers have been slow to integrate digital payments into their core businesses, but Covid-19 has accelerated activity in this area across the industry. Below, we look at where the move to digital payments is set to have the biggest impact on insurance.

Key Takeaways
Premium payments are the most frequent interaction between customers and insurers. Being able to easily make payments

is an increasingly important factor for insurance buyers. Responding to this demand, more insurers are beginning to offer options for automated clearing house (ACH) services, credit/debit cards, mobile wallet payments, and pay-by-text to better serve digitally savvy customers.
Claims disbursements are vital for a good customer experience.

Claims are one of the most important phases of the customer journey, with payment method and speed being big factors.

Over half of policyholders would be willing to change insurers to get access to instant claims payments

, according to a recent VPay survey

. 
Insurers can cut costs with digital payments.

Paper checks can be expensive for insurers compared to digital payments — checks are estimated to cost insurers

about 10x more than ACH payments.
Digitizing transactional data can improve back-office operations. By digitizing these transactions, insurers can more easily track and manage this data. As a result, digital payments can improve the efficiency of insurers' internal efforts for reconciliation, reporting, and compliance. 
Why insurance?
While other industries have been reaping the benefits of digital payments for a while, the insurance industry has been slow to adopt these new capabilities. As is the case with many innovation efforts in the insurance industry, legacy technology has held many companies back, forcing them to rely on old and costly methods like paper checks.
However, in recent years insurance companies have started replacing these legacy systems with more flexible and open core systems, enabling new approaches to payments. For example, Solartis' payment microservice allows for the integration of its policy admin system with various payment gateways (e.g. Chase Paymentech) to facilitate credit/debit, ACH, and eCheck payments. Established payments startups like Stripe and Marqeta, as well as insurance specific digital payments systems from startups like One are also providing new capabilities for insurers to deploy.
As the industry continues to modernize its technology systems, digitizing payments will become a vital way for insurers to improve customer experiences and digitize their internal transaction data to boost operational efficiency.
Digital payment options for premiums are increasing

Across industries, customers have become increasingly comfortable with digital payments, with many preferring this option. Customers today expect the same digital payment capabilities from their insurers as they do from any other business.
Covid-19 has accelerated this trend, as shown by pronounced increases in mentions of digital payments in the media and on earnings calls. 
In order to satisfy the demands of today's customers, insurers must offer a multitude of payment options. Enabling customers to pay with a card online, via mobile wallets, or through text can improve their overall satisfaction with insurers.   
California-based One Inc has built a platform that enables insurers to accept multiple payment methods as well as automatic recurring payments. The company claims to have more than 165 insurer clients, including incumbents like Safe Auto and insurtech companies like Hippo.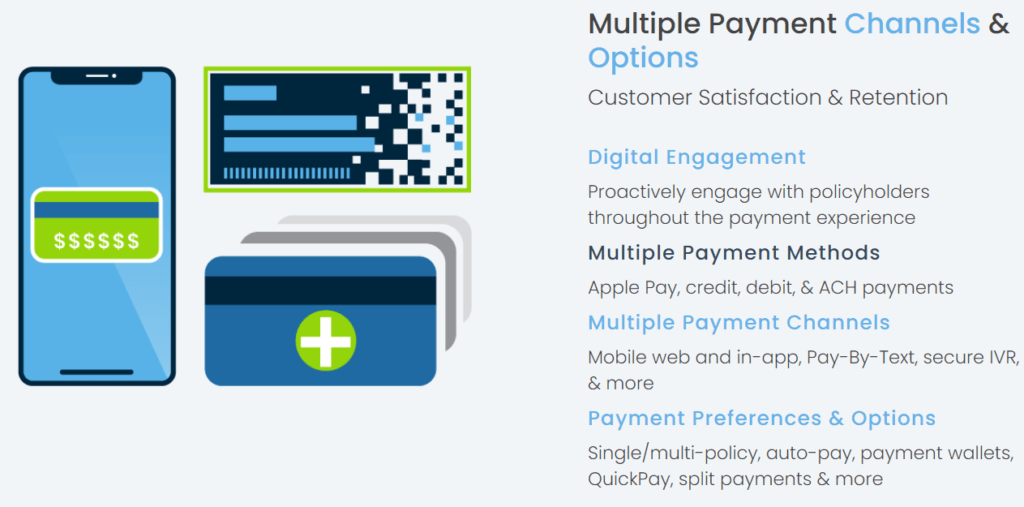 Source: One