Corporates in the insurance industry are looking to take advantage of new digital tools and create solutions for the biggest challenges they face. 
Insurance is often seen as one of the most traditional industries, but a number of corporates in the space are looking to move into the 21st century and beyond with digital innovation labs.
These labs cover a range of needs, from improving customer service with new digital tools, to investing in blockchain and virtual reality technology.
Here we list the insurance innovation labs created by some of the biggest names in the industry — from Anthem to Liberty Mutual — as well as from newcomers looking to make a name through tech.
We've also listed corporate innovation labs focused on healthcare, retail, and finance, as well as 75 labs across a variety of industries.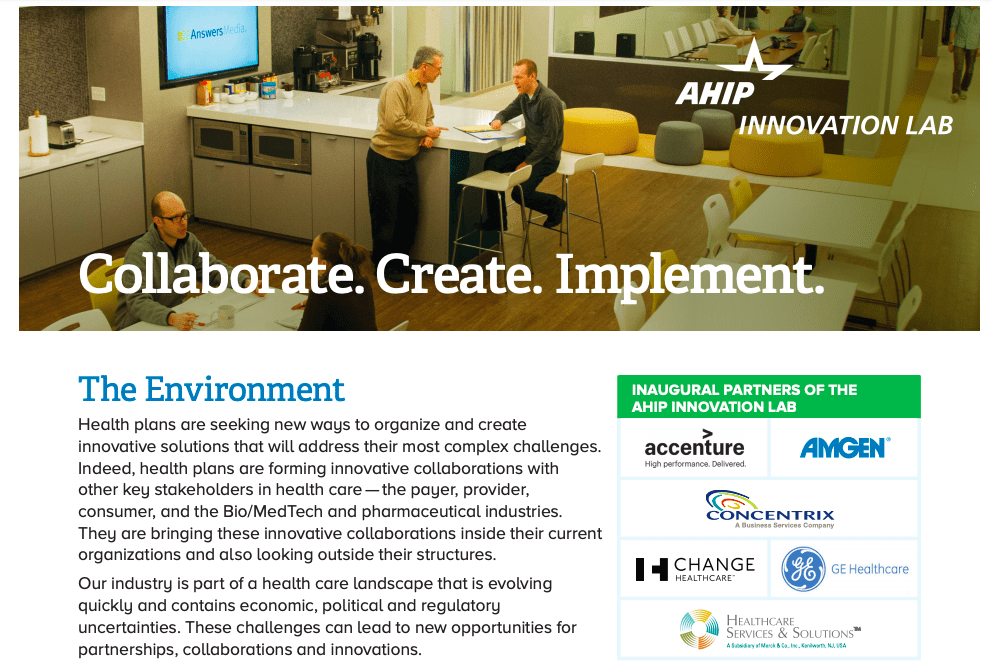 Founded: 2015
Key people: Rahul Dubey, senior vice president and founder of AHIP Innovation Lab
The motto of America's Health Insurance Plans Innovation Lab is "Collaborate, create, and implement." Operating out of Chicago's West Loop, the lab aims to bring together key stakeholders from every part of the healthcare industry to explore new solutions to chronic care management, health literacy, cost transparency, and telemedicine.
Notable projects or investments: The Solutions Working Group was created by AHIP's Innovation Lab to work with healthcare providers and specific subject matter experts to assist in "providing deliver actionable, outcomes-driven solutions" for insurance plans.
---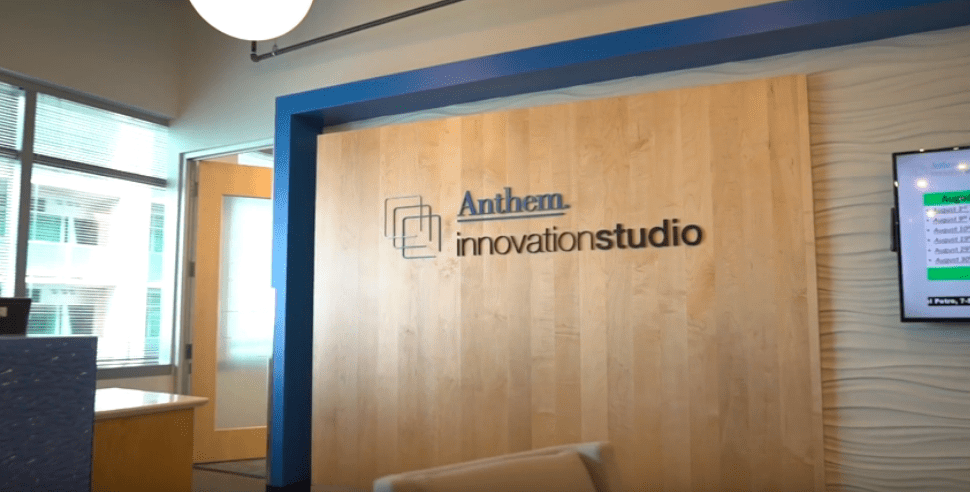 Founded: 2016
Key people: Tom Miller, chief information officer
The goal of the Anthem Innovation Studio is to be as agile as possible in creating and testing new ideas that could help transform the healthcare industry. The lab is currently exploring the idea of the consumer as the "CEO of their health" by focusing on how advancements in technology can improve access, decision making, and costs.
Notable projects or investments: In addition to re-formatting all of their web platforms to be mobile responsive, the Anthem Innovation Studio has created the Anthem Anywhere app for members to access their healthcare information, pay premiums, and manage prescription benefits.
---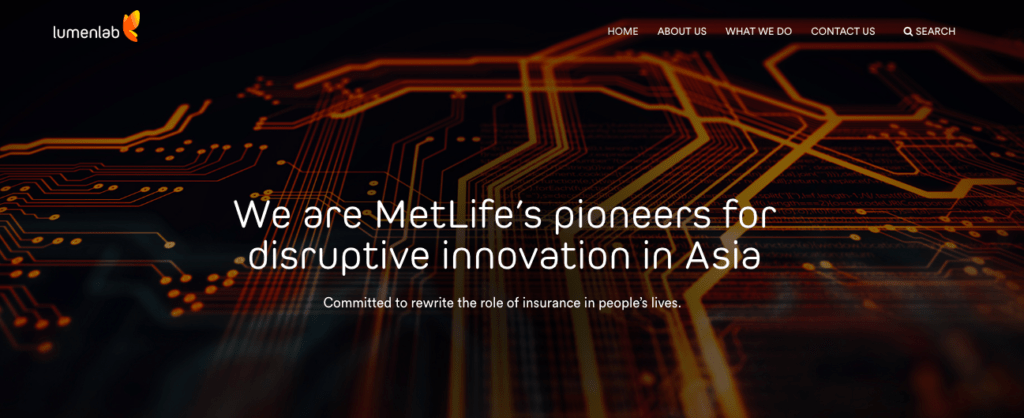 Founded: 2015
Key people: Zia Zaman, chief executive officer of LumenLab and chief innovation officer, Asia region
LumenLab focuses on collaboration across MetLife's Asia region, working with teams and gaining insights from partnerships within MetLife and through outside finance and healthcare providers. The lab facilitates a three-month accelerator program called Collab, which focuses on insurtech brands.
Notable projects or investments: Paris-based Shift Technology — a SaaS tool that utilizes machine learning to detect fraudulent insurance claims — was in the first cohort of Collab graduates. The company raised a $60M round of funding in March 2019 from investors including Accel and Iris Capital.
---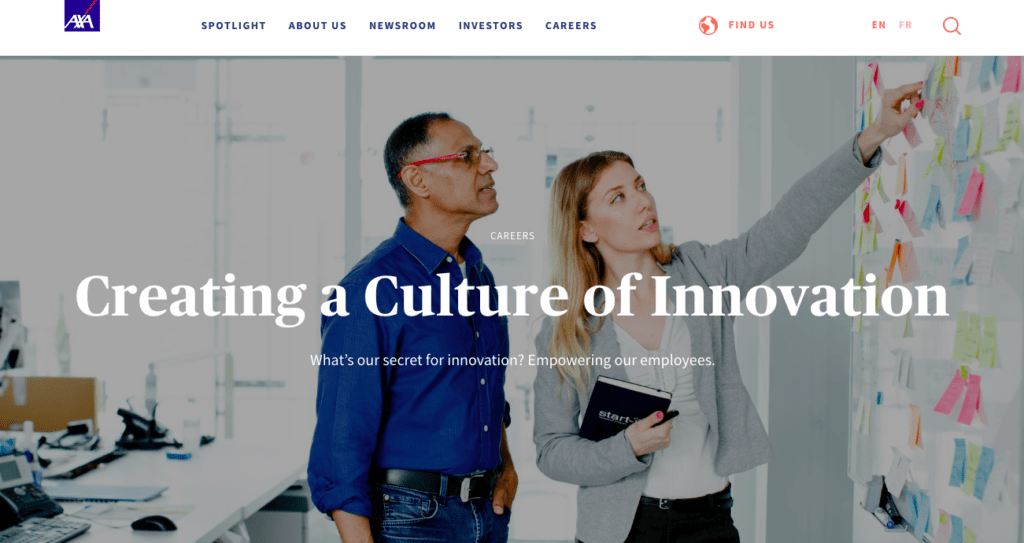 Founded: 2013
Key people: Guillaume Borie, CEO of AXA Next; Guillaume Cabrère, CEO of AXA Lab
AXA Lab launched in Silicon Valley. Today it also has locations in London, Shanghai, and Singapore. The Lab operates within four key areas: creating connections with tech hubs; fostering innovation within AXA; identifying potential trends and partnerships to help enhance AXA's product mix; and running pilot programs with startups.  
In January 2019, AXA Lab became a part of a new entity called AXA Next. This program brings all of AXA's innovation branches together with the goal of "building new services and business models, going beyond the insurance coverage, to become a true partner of our customers."
Notable projects or investments: AXA Health Keeper is a product developed in the Lab that is currently running in Spain. The app tracks health metrics and fitness goals, and rewards reward users with "Fitpoints" that can be used to earn discounts on health and wellness products.
---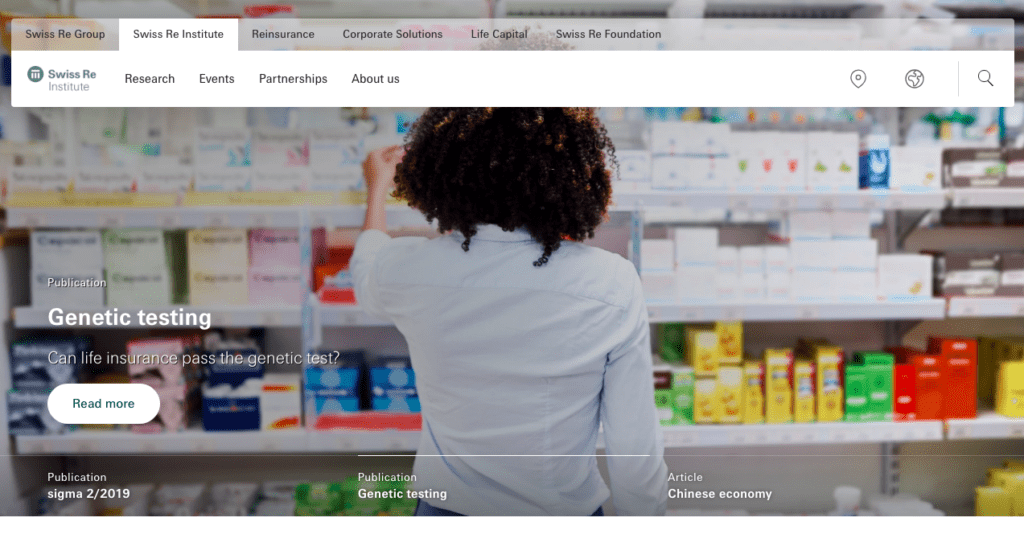 Key people: Jeffrey Bohn, director of Swiss Re Institute
The Swiss Re Institute is Swiss Re Group's research arm. The Institute "harnesses Swiss Re's risk knowledge to produce data-driven research across the company and with partner organizations." Its research publications, global events, and expert insights aim to help companies around the world gain knowledge and make better decisions about the risks facing their businesses.  
Notable projects or investments: Sigma Explorer is a web-based app that was developed by the Swiss Re Institute to help companies "visualize the loss of life, destruction and financial cost of catastrophes" and the potential impacts on the insurance industry.
---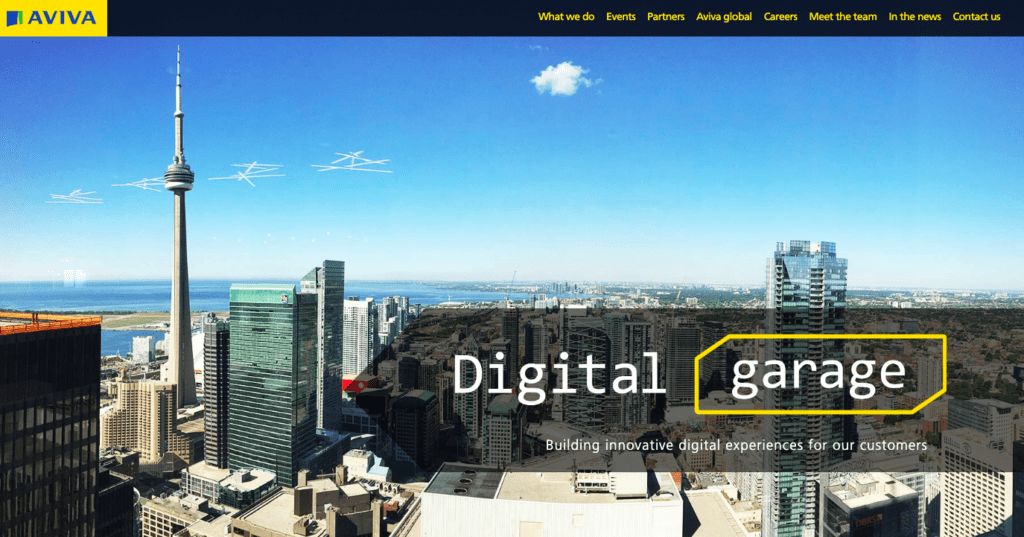 Founded: 2015
Key people: Andrew Brem, former chief digital officer; Serge Taborin, former group digital innovation director
With three locations worldwide, Aviva Digital Garage looks at risk across a full spectrum rather than in insurance's typical siloed verticals. It also focuses on improving products, enhancing customer engagement, and watching emerging trends — especially around customer pain points.
Aviva has also teamed up with DMZ to create an Insurtech Accelerator that offers connections, education, mentorship, and support to a handful of chosen startups each year.
Notable projects or investments: Last year, the company launched Aviva Drive, an app for car insurance discounts that also operates as a dash cam for drivers. If users are involved in an accident, the video footage is automatically sent to Aviva as part of their claim.
---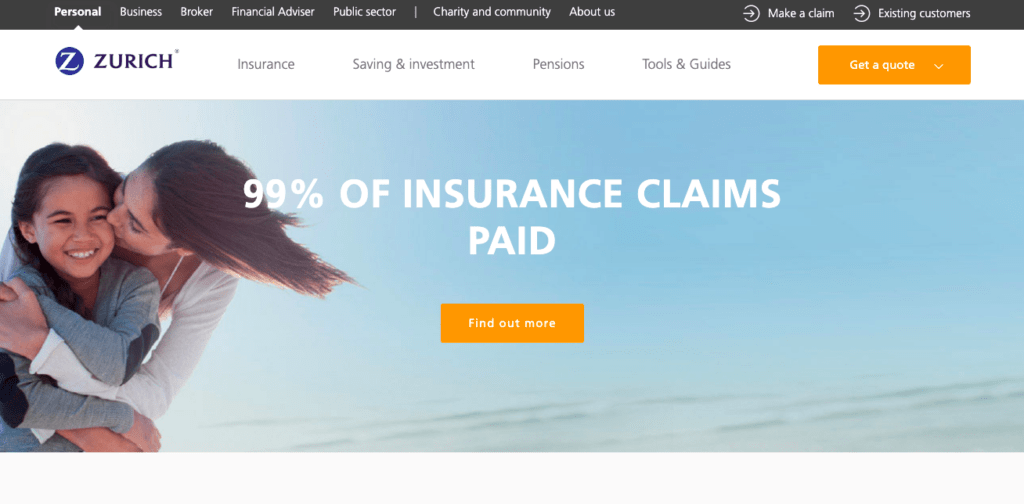 Founded: 2018
Key people: Mark Budd, head of innovation, UK
Zurich created it's UK-based Innovation Foundry to help tackle the ever-present challenges faced by new customers demands associated with advancements in digital technology. The overall goal of the Foundry is to form long-term partnerships with other brands to help nurture collaboration and support a "start to finish" process around responding to customers needs.
Notable projects or investments: FaceQuote is a tool developed by the innovation teams at Zurich. Essentially, it's an app that has users take a selfie and then based on AI technology determines the user's approximate age. From there, users can get information on how much life insurance would cost each month. It's been rolled out as a first step research tool for a younger generation.
---

Founded: 2018
Key people: Al McLeod, vice president of innovation
Since 2017, Wawanesa has opened two Innovation labs in Canada. The goal is to "foster partnerships with key players working collaboratively to be at the forefront in implementing the digital innovations that are changing the insurance industry."
The partnerships run the gamut from startups to brokers, government agencies, and tech incubators. Wawanesa is focusing on bringing to market new products and ideas to serve its customers digital needs. 
Notable projects or investments: Wawanesa has teamed up with ProNavigator and the Excalibur Insurance Group to work on a project that harnesses voice technology via an Amazon Alexa skill to let customers get insurance quotes from brokers for home or car insurance.
---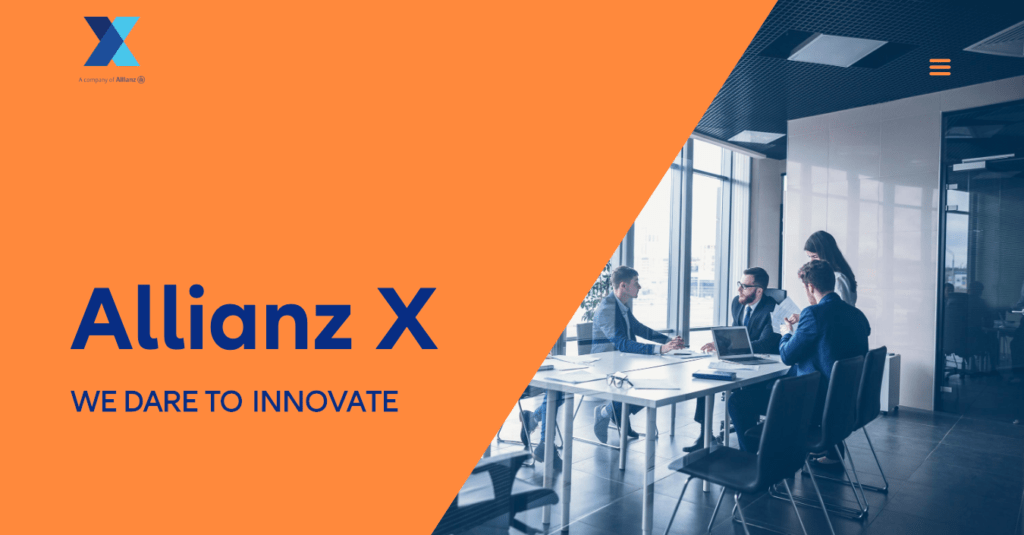 Founded: 2016
Key people: Dr. Nazim Cetin, CEO of Allianz X
Allianz X was originally created to be the in-house incubator for Allianz; however, after a shift in strategy, it's now the venture capital arm of the company. With a recent cash injection in early 2019 that brings the fund up to over $1B, it's ready to take the next step.
Allianz X looks for digitally-focused investments in its core areas of fintech, insurtech, health, data intelligence, and cybersecurity.
To date, the fund has made 15 investments in companies that align with Allianz's goals. Allianz X also looks to make strategic partnerships "between the portfolio company and one or more Allianz operating entities or global business lines, leveraging expertise on both sides."
Notable investments or investments: Allianz X has invested Bima, a startup that sells microinsurance services aimed at low-income consumers across Africa, Asia, and Latin America. It has also formed a partnership with Indonesian ride-hailing service Go-Jek to offer a suite of potential financial and insurance tools to customers.
---