With 3 out of 4 full-time workers living paycheck to paycheck, more life insurers are focusing on financial wellness.
More life insurers are focusing their attention on financial wellness as employers come to grips with the real costs of financial stress in the workplace.
Consider the recently updated figures from the Government Accountability Office's 2015 report on retirement security in America, which highlight that 29% of households aged 55 and older have no retirement savings and no pension.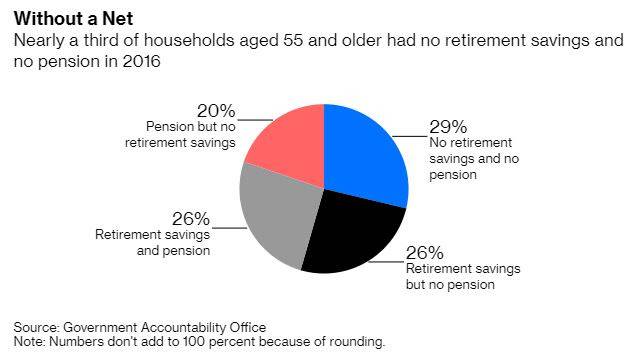 Source: Bloomberg
Meanwhile, data from CareerBuilder suggest that about three out of four full-time workers live paycheck to paycheck.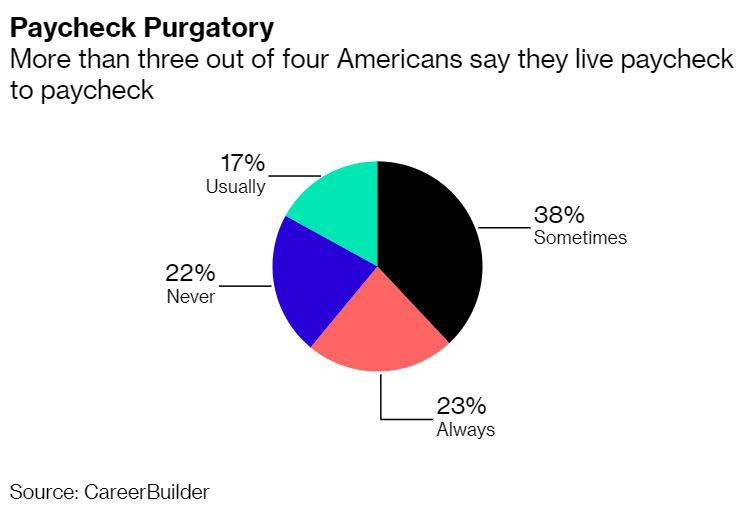 At the FT's Insurance Innovation Summit, Prudential's EVP Stephen Pelletier noted that strong employer-focused financial wellness programs need to be accessible to everyone regardless of one's financial resources, and individually-centered and agnostic as to the context in which individuals take action.
Consider Walmart's partnership with Even, an app that allows employees to access their wages early. According to Walmart CEO Jon Schlossberg, salaried employees adopt the money management tool at a higher rate than hourly workers.
Meanwhile, direct-to-consumer payday advance app Earnin has bypassed the employer entirely and is used by employees at more than 50K companies.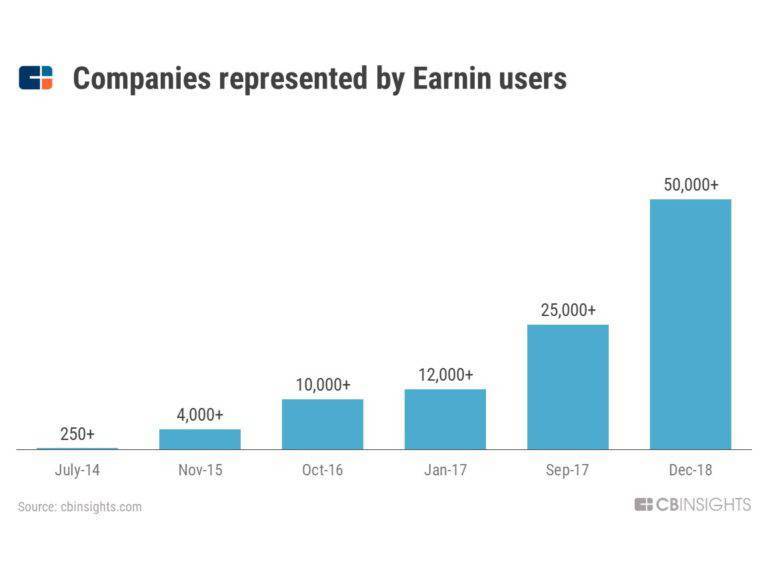 Over the last few years, we've seen life insurers invest across a couple areas of financial wellness. Here are a couple we've noticed:
Student loan repayment as a benefit 
Only 4% of employers currently offer their employees some form of assistance or incentive to repay student loans, according to SHRM.
But  as popularity of the benefit grows with millennials, we've seen insurers such as MassMutual and Prudential invest in startups aiming to create more flexible student loan repayment programs including Vault and Tuition.io.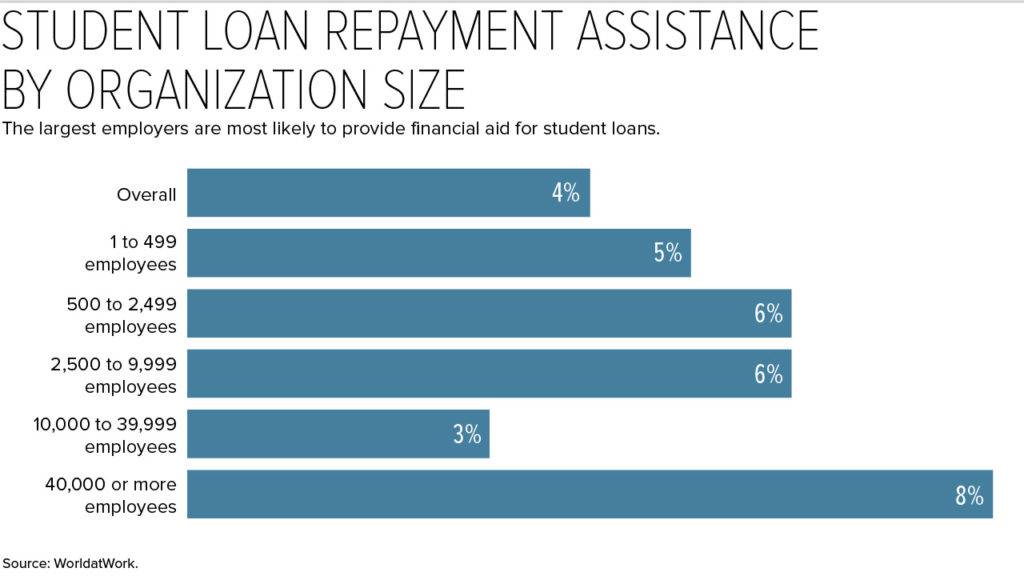 Source: SHRM
Home equity 
While wage growth in the US remains slow, homeowner equity has more than doubled since 2013.
In the last year, we've seen insurers such as AmFam and Prudential invest in startups such as HomeTap and Point, which allow homeowners to gain early access to their home equity.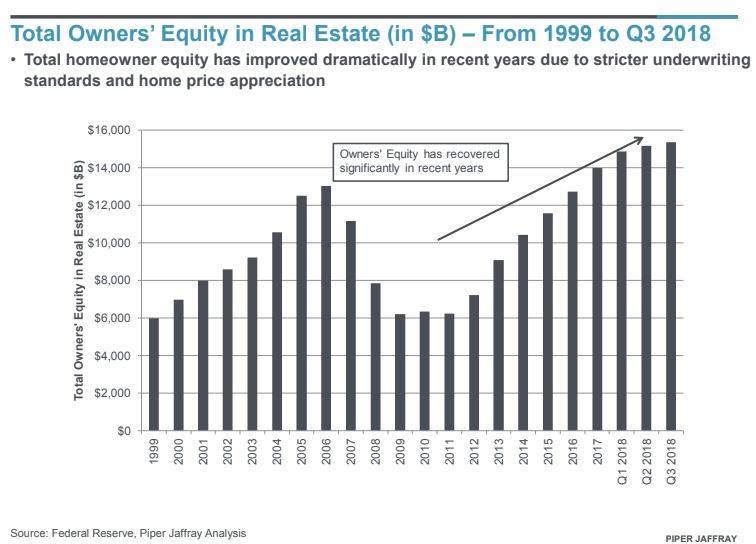 If you aren't already a client, sign up for a free trial to learn more about our platform.