The company was last valued at $773M in January 2022. Here are the top-line bullets you need to know.
Instabox, a logistics startup, has raised $190M in a Series C. The round drew participation from Verdane Capital, Creades, EQT Ventures, and Nineyards Equity, among others.
How's the company performing?
Sweden-based Instabox enables packages to be delivered from retailers to consumers via a network of smart lockers.
The company currently operates 4,500 automated parcel lockers and provides home delivery services across Sweden, Norway, Germany, Denmark, and the Netherlands.
The startup's recent acquisitions include Porterbuddy, a Norwegian logistics and e-commerce delivery firm, and Red je Pakketje, a same-day delivery company.
Instabox has reportedly grown by more than 300% each year since its launch in 2015, and it currently delivers more than 3M parcels every month.
The company has collaborated with several major brands, including H&M, IKEA, Junkyard, Kjell & Company, Sneakers Point, Bikester, and Blush Me.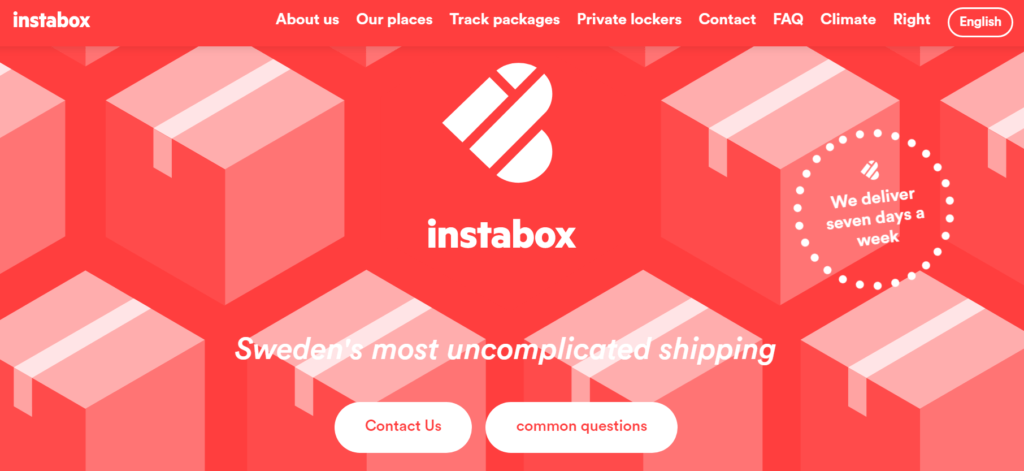 Source: Instabox
Why does the market matter?
The global last-mile delivery market is expected to reach a value of $200.4B by 2027, growing at a CAGR of 9.29%, according to Brand Essence Research.
E-commerce adoption has increased, particularly amid the pandemic, which has driven growth in this market.
The advancement of light-duty vehicles and expansion of transport facilities have also contributed to market growth.