The funding will help Infinited Fiber build a flagship factory in Finland. Here are the top-line bullets you need to know.
Infinited Fiber, a textile technology company, has raised $35.6M (EUR 30M) in Series B that drew participation from Adidas, H&M CO, Invest Fwd, and BESTSELLER, among others.
HOW'S THE COMPANY PERFORMING?
Finland-based Infinited Fiber is a textile recycling company that turns cellulose-based raw materials such as cotton into a regenerated textile fiber called Infinna.
The company aims to achieve an annual production capacity of 30,000 metric tons from its textile factory to be operational in 2024.
Infinited has reportedly partnered with several companies, such as ANDRITZ and Lounais-Suomen Jätehuolto, to source raw materials and technologies for its production.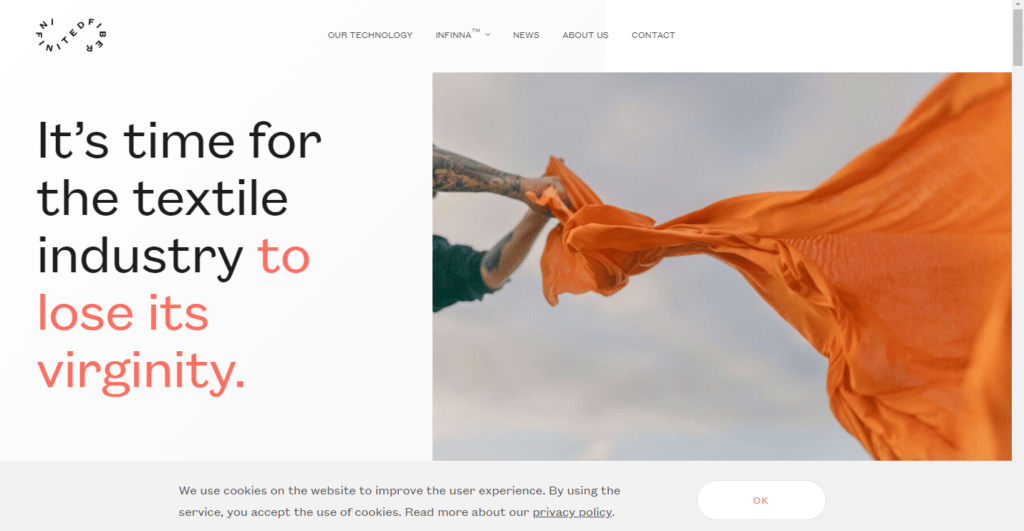 Source: Infinited Fiber
WHY DOES THE MARKET MATTER?
The recycled textile market is projected to grow at a CAGR of 6.2% to reach a value of $9.37B by 2027 according to The Insight Partners reports.
The demand for textile fibers is increasing and the global textile fiber market is expected to grow by 30% from 111M metric tons in 2019 to 146M metric tons by 2030, according to Textile Exchange.
Several factors concerning the environment have surfaced resulting in a growing need to opt for sustainable products and recycling to reduce waste. Textile recycling has, therefore, increased as it checks the harmful effects of pollution as well as reduces the cost of municipal, and promotes healthy living.