Market Map
From molecular diagnostics to disinfecting robots, these 40+ startups are looking to change how infectious diseases are prevented, diagnosed, treated, and managed.
The Covid-19 outbreak has led to an unprecedented degree of media interest in infectious diseases, a group of health conditions caused by bacteria, viruses, fungi, and parasites. These diseases are among the leading causes of death worldwide, particularly in low-income countries and among young children.
Infectious disease outbreaks tend to reignite debates around what needs to be done to better prevent, diagnose, treat, and contain them.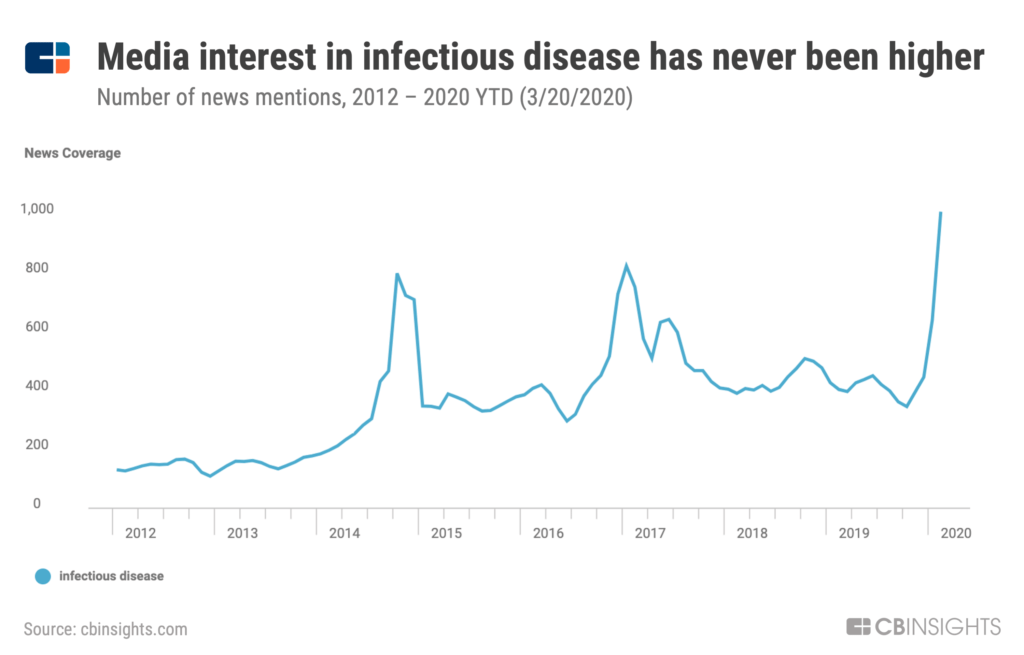 The spikes in late 2014 and late 2016/early 2017, for example, correspond with two other infectious disease outbreaks: Ebola and Zika virus, respectively.