Hundreds of tiny, inexpensive satellites are being sent into orbit every year. Here's how they'll change our relationship with the world around us.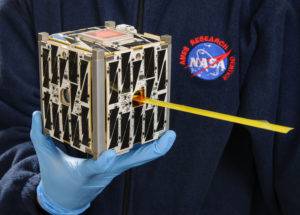 Nanosatellites – tiny satellites you can hold in your hand – are being launched into space at unprecedented rates.
As the pace of technological development speeds up, making it less and less expensive to send a "nanosat" into orbit, these machines could provide a value to society that extends far beyond space exploration.
In the future, nanosatellites will transform a variety of industries that utilize space information – from more accurate weather and climate predictions to better monitoring (and safety) of air and sea traffic to smarter forecasting of crop yields and commodities.
What are nanosatellites?
The International Space Station, currently the largest satellite in orbit around the earth, measures ~356 feet by ~240 feet.
Nanosatellites, on the other hand, are small satellites with a mass between 1 kg and 10 kg, or just 2.2 lbs to 22 lbs. Some nanosatellites are as small as just ten cubic centimeters. Yet they possess many of the same antennas, sensors, and control systems that make larger satellites so useful for space exploration and monitoring.
Nanosats that take a 10×10×10-unit cubic structure are known as CubeSats. A single-unit (or 1U) CubeSat has a mass no greater than 1.33 kg (2.93 lbs), but can be stacked with others to create 2U, 3U, or 6U rectangular models.

Until a few years ago, it cost at least $2M to build a functional satellite, regardless of size. Now, students and scientists can create nanosats using DIY kits and off-the-shelf components – allowing the machines to be made with budgets in the tens of thousands of dollars.
Launching a nanosat is also far cheaper than sending a normal satellite to space, which can cost many millions of dollars. These tiny "sats" can be launched en masse via ride-sharing on rockets, though the costs vary drastically based on satellite mass, distance into space, and nature or "payload" of the space mission.
Startup Open Cosmos, for example, provides "enabling services" for taking customers' satellite plans from design to launch (in under 10 months) at prices starting around $630,000. Their one-stop-shop offering includes things like mission simulation, testing, and insurance.
Spaceflight, on the other hand, offers straightforward commercial pricing for ride-shares that can be booked within weeks of a pre-scheduled rocket launch – making it possible to send a 3U CubeSat to "low earth orbit" (LEO) for as little as $295,000.
As more and more nanosatellites are sent to space by universities, tech companies, government entities, and private citizens alike, they'll provide comprehensive "coverage" of earth at an incredibly low cost – leading to game-changing transformations across each of the sectors discussed below.
---
Education, Research & Academia
Just as the decreasing costs of computers have rapidly changed the way we learn about our world, the growing volume of small satellites circling the planet (and sending data back to earth) will change the way we learn about our universe.
Nanosatellites affixed with cameras have already sent never-before-seen images down to earth: Russian cosmonauts, for example, recently gave us the world's first panoramic, 360-view video shot in open space.
But the educational value extends much further than replacing textbooks (or PBS documentaries) with live-streams from space. Researchers will also benefit from sending lab projects into orbit.
Conducting research in space is important for many scientific objectives – which is partly why the International Space Station (ISS) has served as a full-time low-gravity research lab for years.
Since fluids can be almost completely combined in microgravity, for example, nanosatellite experiments can help scientists understand fluids that do not mix well on Earth.
In addition, gravity can diminish the conductivity of certain materials, so scientists looking to create "superconductive" synthetics also use low-gravity environments to understand materials interactions at the molecular level.
Biologists are already using nanosatellites to understand how gravity impacts biological processes: The SporeSat project, for example, which was sent to space through NASA's CubeSat Launch Initiative (CSLI), studied the effect of gravity on the reproductive spores of the fern.
---
Weather Forecasting
Space weather – which is concerned with things like solar or cosmic radiation, and interactions among magnetic fields in the atmosphere – has historically been onerous and costly to measure with traditional satellites.
A 2016 European Geosciences Union General Assembly report called nanosatellites "a paradigm change for space weather studies."

For now, organizations like the National Oceanic & Atmospheric Administration (NOAA) have less-than-perfect space weather information, which limits their ability to predict our weather here on Earth.
With thousands of sensor-equipped nanosatellites in orbit, however, detailed space weather data can be used to help us better predict hurricanes, flooding, and heavy precipitation from tropical or non-tropical storms.
To help us reach a more weather-smart future, the NOAA granted a 2016 contract to Spire, another startup in the nanosat space. Spire currently operates at least 40 "multi-sensor nanosatellites" that collect global GPS-RO weather data, which measures certain atmospheric properties that are increasingly seen as crucial to understanding storm-related weather patterns.
---
Air/Sea Monitoring & Insurance

The NOAA granted the GPS-RO contract to Spire as part of the agency's objective of reducing "average track and intensity errors" by 50% in 10 years. Predicting the trajectory and intensity of storms is crucial to mitigating the impact of future natural disasters.
Weather forecasting has a particularly big impact on marine and aerospace safety. With better information from nanosatellites on atmospheric conditions, aero- and marine-industry stakeholders and insurers will be able to conduct better risk analyses around hurricanes and storms – ultimately minimizing liabilities (and insurance premiums) and disruptions.
Improved safety will also reduce transport costs by minimizing weather-related losses. Nanosats can also help minimize collisions in our skies and seas, since they can provide views of air or ocean traffic straight from the atmosphere.
And as the maritime industry, in particular, embraces automation, nanosats will be able to monitor the Earth's seas to minimize piracy risks.
For now, Spire and other startups are using their satellites to offer monitoring data to maritime stakeholders.
---
Agriculture & Commodities Trading
Nanosats will provide value in commercial activities on land, as well. With better weather and climate intelligence, environmental conditions will become more measurable, predictable, and data-driven.
Agriculture will be one of the first areas transformed.
The Farmer's Almanac will get a major upgrade with nanosat-secured data: Better predictive data on weather patterns and natural disasters will translate into more accurate forecasts of impact on crops – ultimately informing decisions on what we grow, where we grow it, how, and when.
Startups like Satellogic are already offering satellite-based insights to the agriculture sector, among others. Satellogic's machines are what's known as "spectroscopic satellites," which pick up signals from light to understand the health of environmental organisms at the molecular level.

With better intelligence on space weather and its impact on agriculture, market observers will also better understand anticipated global production yields of crops and other commodities – potentially offering new insights to traders and analysts.
---
Environmental Monitoring & Protection
According to a New York Times report, researchers have long warned that the US' climate monitoring capabilities – which include satellites as well as air- and surface-based measuring instruments – are less than adequate, subject to data collection gaps or discrepancies.
Data scientist Dr. Zeke Hausfather, who published satellite-based research in the Journal of Climate in June, commented that in our global satellite temperature record, "only a few satellites are measuring temperatures at any given point of time."
Some of those large satellites also have "fairly large orbital drifts," according to Hausfather, which limits their ability to fly over the same spot on Earth at the same time every day, which is a precondition to accurately estimating changes in temperatures over time.
With thousands of tiny satellites tracking changes in much smaller areas of the atmosphere, scientists will unlock new data on climate fluctuations. That information will be crucial to practically all efforts related to environmental preservation — from predicting future temperature changes to pinpointing at-risk habitats and organisms.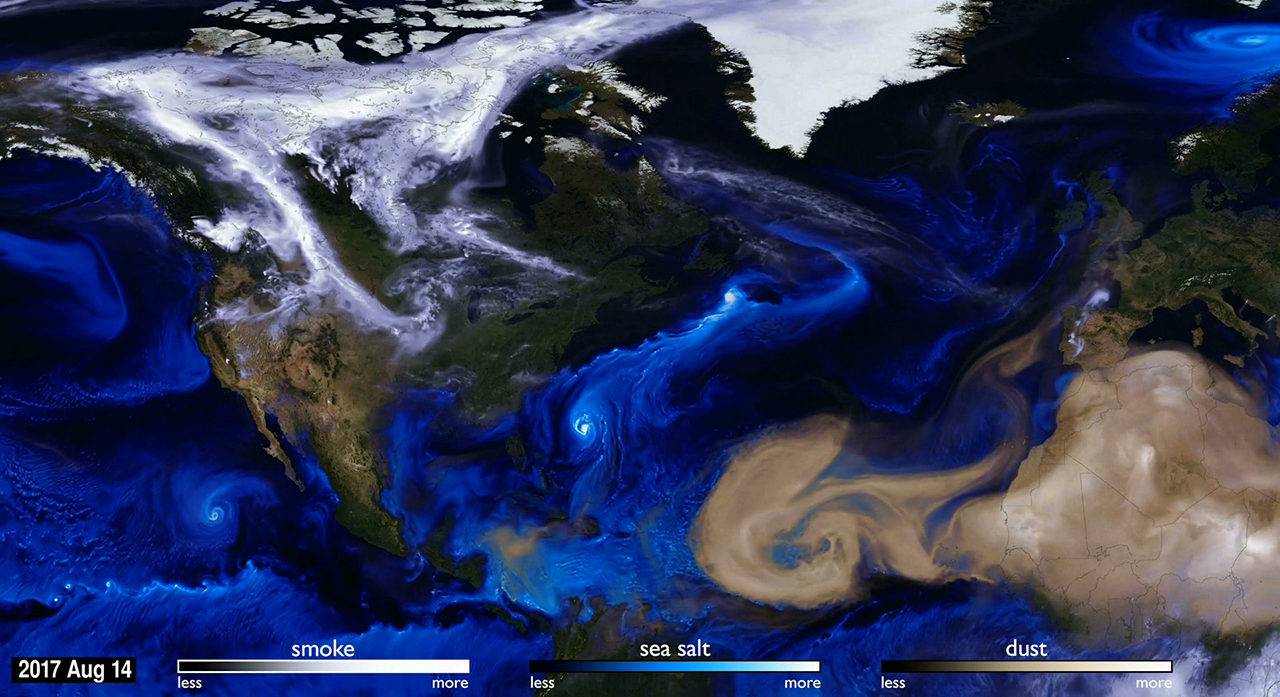 Climate visualization using data from NASA satellites. CREDIT: NASA's Goddard Space Flight Center.
---
Telecommunications
Satellites of all sizes have played a role in our global communications infrastructure ever since the first artificial satellite, Sputnik, took flight equipped with a radio transmitter in 1957. Our reliance on satellite communication (aka "satcom") has grown exponentially ever since: By 1990, 2 out of every 3 intercontinental phone calls were transmitted by communication satellites.
Communication satellites are used to relay and amplify radio signals that transmit information. They essentially create communication channels between a source transmitter and a receiver at different locations on Earth. NASA calls these Tracking and Data Relay Satellites, or TDRS (rendering below).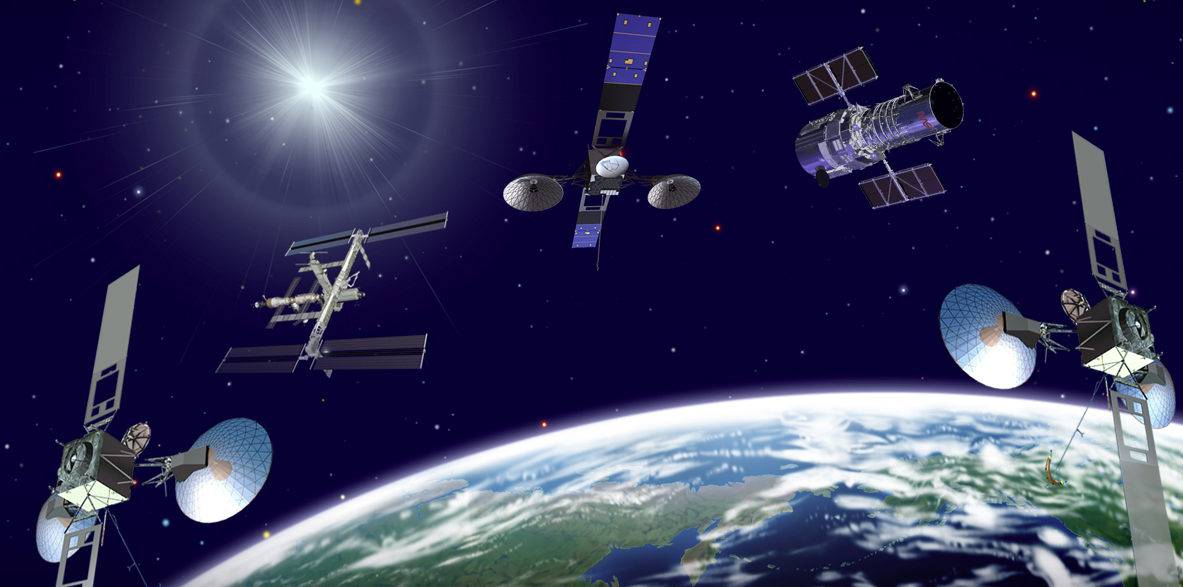 Even as the internet improves in remote regions, satellites remain crucial to information sharing: Most news agencies still use satellites to distribute text, audio, and video to their affiliates.
Without satellites, many citizens in less developed countries would lack access to news and other information. And even today, huge swathes of our planet still lack telecommunications infrastructure.
Tech-sector stakeholders are already at work using nanosatellites to plug internet coverage caps. Australian company Sky and Space (SAS), for example, is planning to provide telecommunications coverage to millions of people living in a band around the equator – stretching from Darwin to Hong Kong – by 2020. SAS' first step will be launching up to 200 nano-satellites into space, beginning in 2018, in partnership with Virgin Galactic.
---
Defense
As our access to space (and space data) continues to accelerate, there will be risks, as well as opportunities.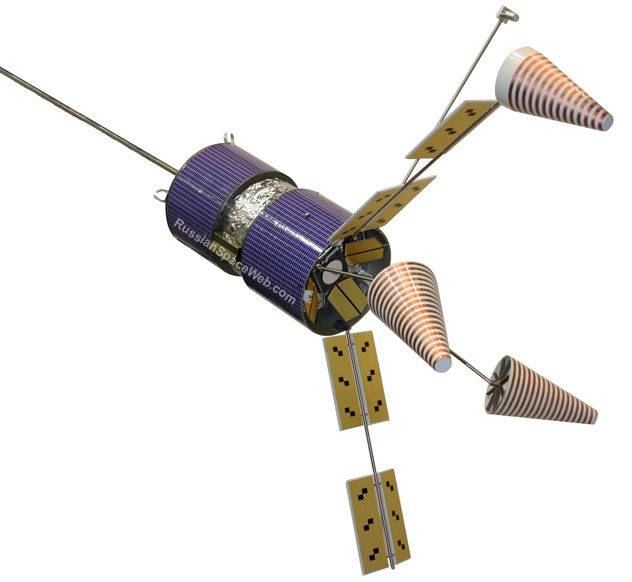 Private companies are gearing up to use satellites for potential defense contracts. Nanosats could be used to spy on other countries' satellites, for example, or to collect intelligence on enemy spacecraft.
In addition, nanosatellites will be prime targets for rogue hackers or bad actors working on behalf of hostile governments. These attackers could try to disable telecommunications channels via nanosatellites or disrupt the servicing of other larger satellites by nanosatellites, among many other potenial nefarious applications.
Mindful of potential threats, Lockheed Martin invested in nanosat startup Terran Orbital in summer 2017; Terran and its child company, Tyvak Nano-Satellite Systems, use  satellite-secured surveillance data for military/defense intelligence applications.
---
If you aren't already a client, sign up for a free trial to learn more about our platform.