Indian startups have filed 10 IPOs so far in 2017, the most in a single year since 2012.
India's tech ecosystem is growing rapidly, with rising deal activity and active investors. While 73% of 2016's funding rounds went to companies in the seed and angel stages, the industry is also seeing a growing number of exits.
The number of first exits of Indian tech companies has more than tripled from 52 in 2012 to 184 last year. Between 2015 and 2016, exit activity has remained the same, but IPOs have increased 400% – from 1 to 4. Two include IT services company Larsen & Toubro Infotech and electric equipment manufacturer HPL Electric & Power.
In 2017 YTD (8/1/2017), there have been 101 exits, with 10 IPOs. 6 of these happened in June and July of this year. Companies that have gone public this year include IT services provider Infobeans, electrical product manufacturer Shri Ram Switchgears, and stock brokerage platform Steel City Securities.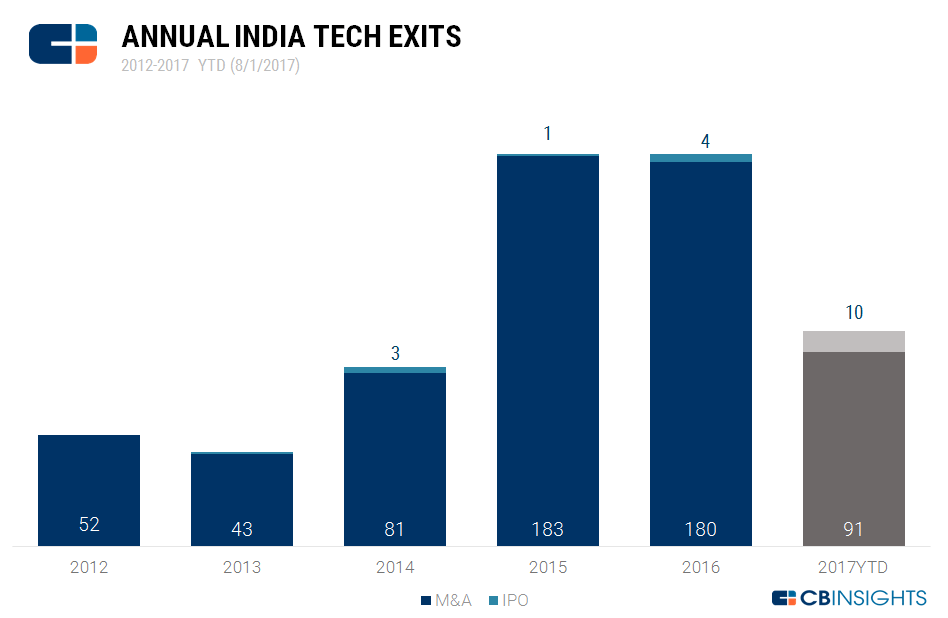 Top companies ranked by FUNDS raised pre-exit
Among companies that have had a first exit since 2012, Videocon d2h raised the most money before it merged with Dish TV Videocon in 2016, at $300M. In second place was Ortel Communications, which raised $148M before its IPO.
Indian tech exits have grown increasingly diverse since 2012. Among the 6 industries that saw the most exits since 2012, the advertising, sales, & marketing industry brought in the highest number, with 37 exits in that time period. The IT solutions & software development industry came in second at 23 exits.
A few industries have seen major spikes over the last few years. In particular, exits among marketplace startups have boomed, from 1 in 2012 to 11 in 2015 and 18 in 2016. The industry leads the way in 2017 with 9 exits.
Food and grocery exits have also seen an uptick in recent years, increasing from 1 in 2012 to 12 in 2015 and 10 in 2016. InnerChef accounted for two of those acquisitions, with its purchase of breakfast delivery startup EatOnGo and food truck company Flavour Labs.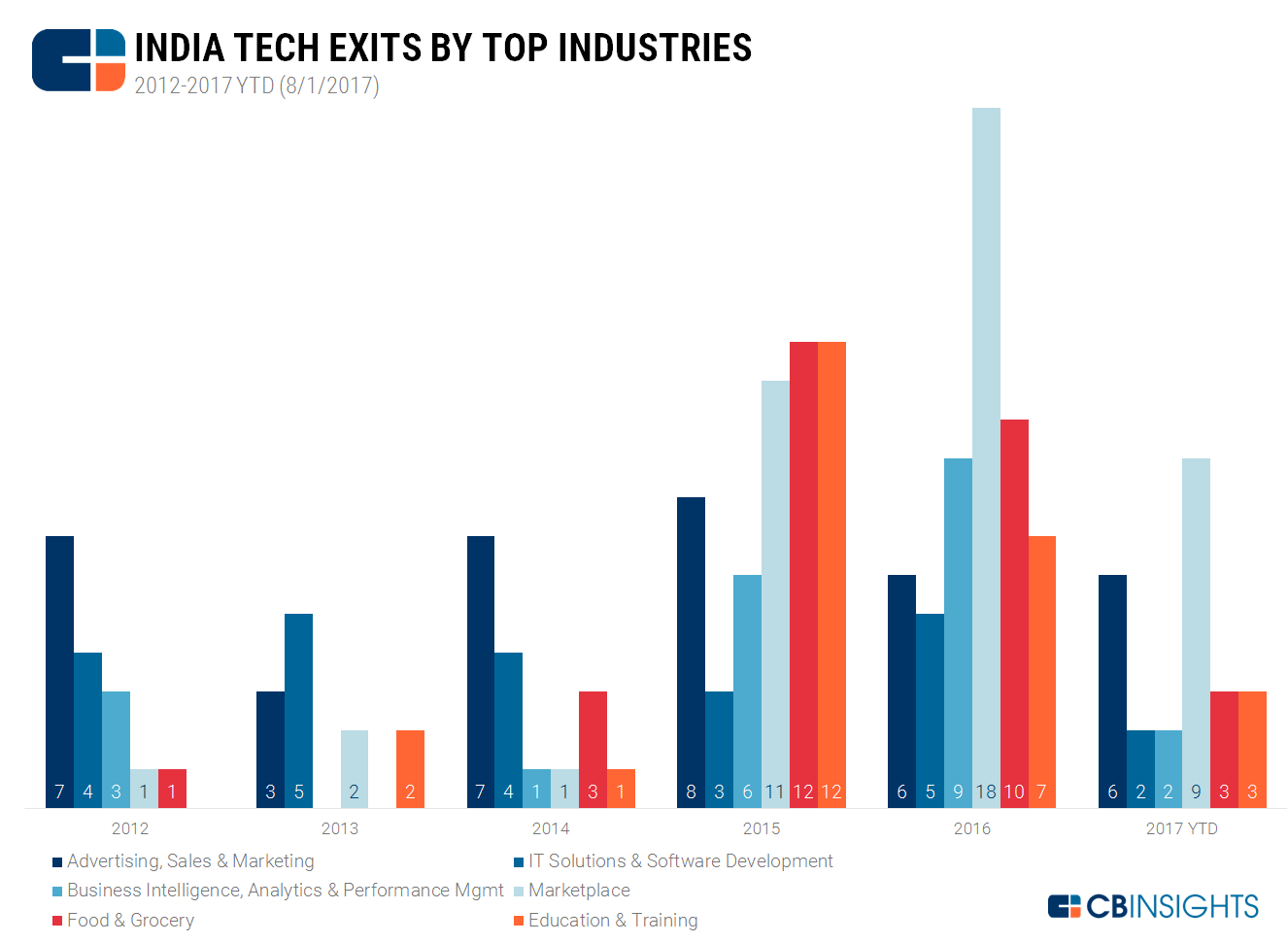 If you aren't already a client, sign up for a free trial to learn more about our platform.