Market Map
Bolstered by falling mobile data costs, proactive regulation to push digital payments, and more, India's fintech landscape is one of the most exciting in the world today.
In 2013, less than $100M was invested in venture capital-backed fintech companies in India.
A lot has changed in 6 years.
Today, India has emerged as one of the hottest markets for fintech investment globally. Startup formation in the country of over 1.3B people has shifted, moving from online financial comparison and point-of-sale payment solutions to a much broader array of companies spanning mobile payments, lending, investing, banking, and insurance.
Notably, India surpassed China as Asia's top fintech fundraising hub for the first time in Q1'19, according to CB Insights data.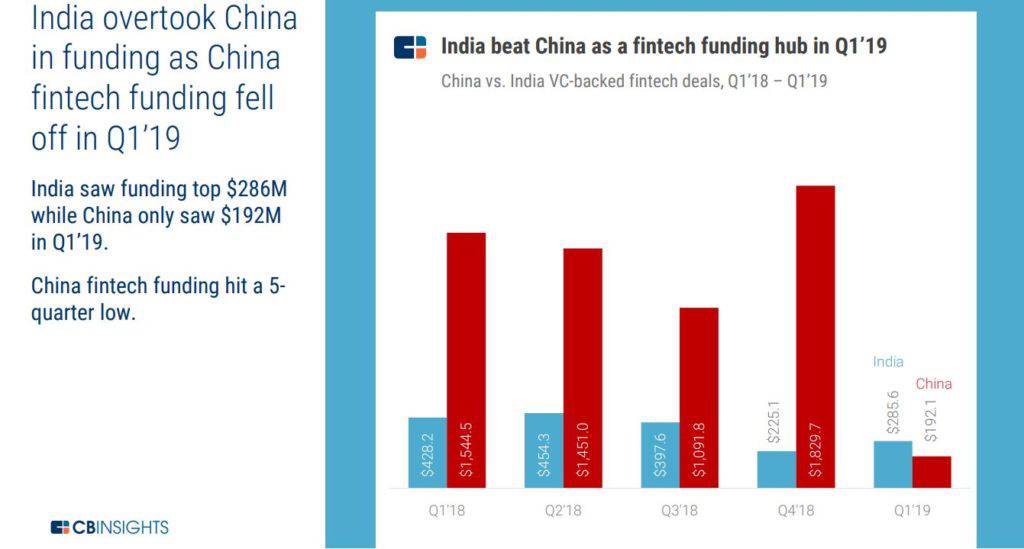 Rising fintech investment in India has been boosted by several trends, including: