The funding helps the seed tech company achieve unicorn status at a valuation of $1.2B. Here are the top-line bullets you need to know.
Inari, a company specializing in seed technology, has raised $200M in a Series D with participation from Flagship Pioneering, G Squared, Pavilion Capital, and more.
How's the company performing?
Massachusetts-based Inari uses gene-editing tools to create seeds with increased yields. Inari's SEEDesign platform increases the yield of corn and soybean by 10% and 20% respectively.
The company has over 180 employees and has offices across Massachusetts, Indiana, and Belgium.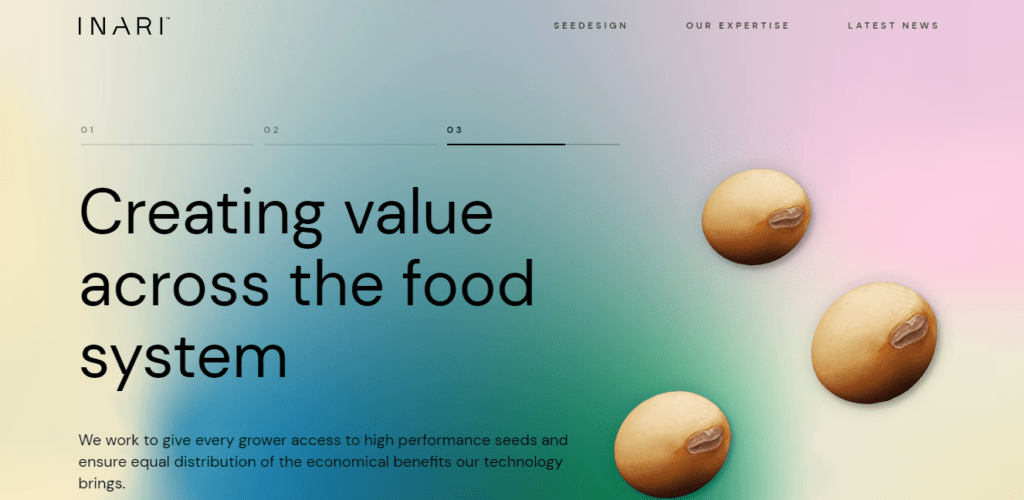 Source: Inari
Why does the market matter?
The agritech market is projected to grow at a CAGR of 12.1% and reach a value of $41.17B by 2027, according to Research and Markets.
Increasing population, technological advancements, and climate change are some of the factors fueling the growth of the agtech industry. The pandemic has emphasized the need to integrate technology across agriculture to ensure food security and increased yield.