IBM plans to absorb the Databand team and enhance its own products. Here are the top-line bullets you need to know.
IBM, an information technology company, has acquired Databand, a data observability platform, for an undisclosed amount. The transaction closed on June 27, 2022.
WHO ARE THE PARTIES TO THE DEAL?
Databand: Israel-based Databand helps users gain visibility into directed acyclic graphs and data pipelines. Some of its customers include Oracle, Agoda, FanDuel, and Trax Retail. The startup was founded in 2019 and is headquartered in Tel Aviv, Israel.
IBM: New York-based IBM manufactures and sells computer hardware and software. It also offers infrastructure services, hosting services, and consulting services across a number of different areas. Databand marks IBM's fifth acquisition in 2022. IBM generated $57.4B in revenue in 2021, up 3.9% year-over-year. The company is supported by a global team of about 282K employees and operates across 175 countries worldwide.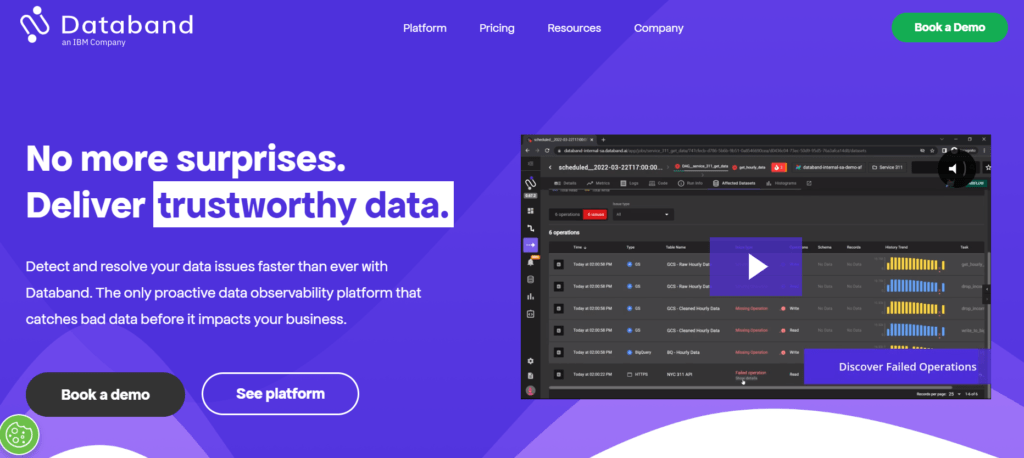 Source: Databand
WHY DOES THE MARKET MATTER?
The software infrastructure observability market (more mature than the data observability market) was estimated to be worth $5.3B in 2020, according to IDC.
As engineering teams face increasing numbers of data streams that need managing, companies are turning to data observability tools, contributing to the growth of this market.