Aerospace companies are under pressure to develop technology that can reach Mach 5 and above. We took a look at where companies are securing patents and mentioning hypersonic tech on their earnings calls.
Speed is paramount in the aerospace industry, and developing ever-faster jets at supersonic and now hypersonic speeds (Mach 5 – 10) is the vanguard of aeronautics engineering.
For defense contractors, the area is of particular interest because missiles like ICBMs and hypersonic aircraft are undetectable by the best radar. Consequently, an arms race is heating up to develop hypersonic aircraft and missiles, as well as anti-hypersonic tracking.
Recently, a four-star US general reported that foreign governments are "aggressively" pursuing the technology, adding, "We are going to need a different set of sensors in order to see the hypersonic threats. Our adversaries know that."
Beyond military applications, going more than 5X the current speed of airplanes will also eventually be commercially viable. This will be catalyzed by the advent of space travel, where shuttles re-enter the atmosphere at hypersonic speeds.
Startups like Boom Technology have revived the idea of commercial supersonic jets, similar to the Concorde. And more recently, Elon Musk has laid out SpaceX's vision for Earth-to-Earth rocket-based travel, which promised a hypersonic flight from New York to Shanghai in 39 minutes.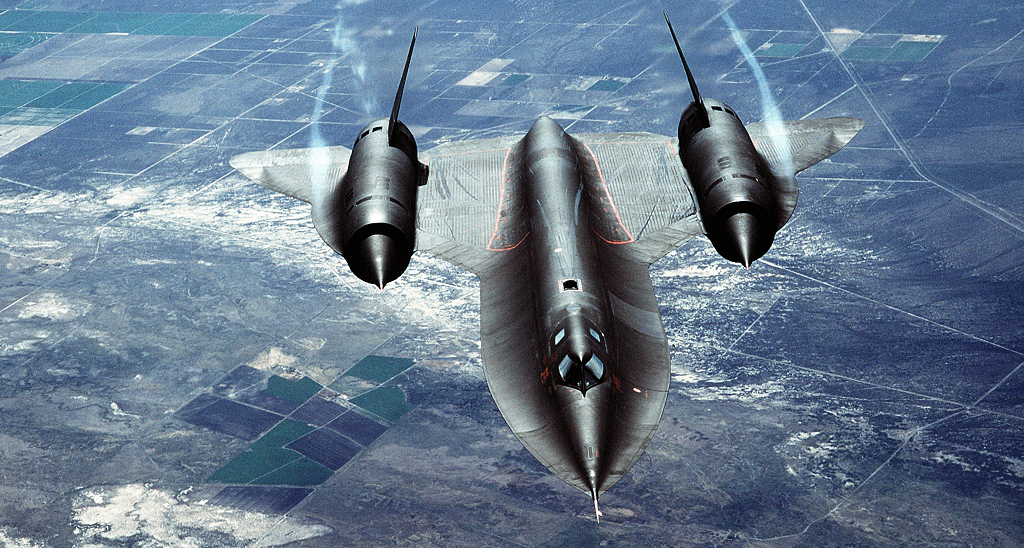 Today, however, achieving hypersonic speed in aircraft remains largely elusive and impractical. For one, the longest hypersonic flight has only lasted about 3.5 minutes. That flight, made by the experimental Boeing X-51 plane, was unmanned and made a controlled dive into the ocean when it ran out of fuel. Yet, despite the challenges, for defense contractors and aerospace titans, hypersonic jets are still a long-term goal.
Major companies like Lockheed Martin and Boeing are openly vying to build a "son-of-blackbird," or a hypersonic successor to the SR-71 Blackbird which remains the fastest aircraft with an air-breathing engine (which only hit a modest Mach 3.5). Lockheed also has a $147M DARPA contract to build a Mach 20 bombing vehicle.
We took a look at where companies are securing I.P. and mentioning hypersonic tech on their earnings calls to understand how development is shaping up.
Hypersonic Patents
Unpeeling some patents we found technologies related to hypersonic planes. Right now, the available patents indicate a nascent technology, with a focus on developing an engine and fuselage materials that can sustain hypersonic speed.