Hyperproof will use the funding to support product R&D. Here are the top-line bullets you need to know.
Hyperproof, an enterprise governance, compliance, and risk management technology provider, has raised $16.5M in a Series A. The investor in this round was Toba Capital.
HOW'S THE COMPANY PERFORMING?
Seattle-based Hyperproof provides compliance solutions for continuous risk management across key industries, such as security tech, enterprise software, fintech, healthcare tech, and data communications.
3M and Motorola Solutions are included among Hyperproof's clients — as are leading cybersecurity companies like Sophos, ForgeRock, and AppGate.
The platform's users have access to collaboration tools, workflows, and integrations with cloud applications like AWS, Microsoft Azure, and Google Cloud Platform — all of which enable them to create dashboards and collect evidence. Hyperproof's platform supports over 50 frameworks, such as FedRAMP.
The company's business is expected to grow 400% year-over-year in 2021.
Employee headcount stands at 51.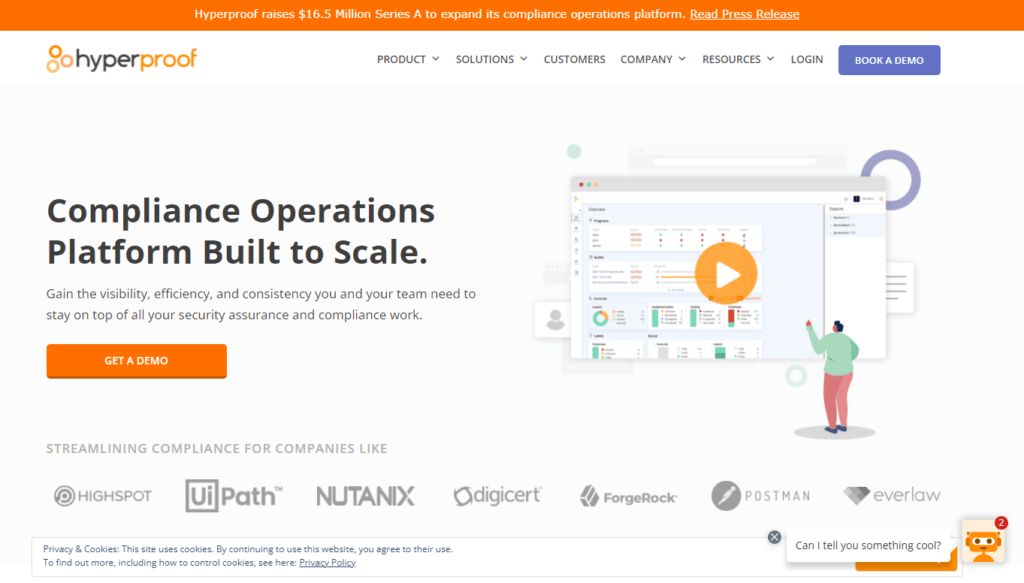 Source: Hyperproof
WHY DOES THE MARKET MATTER?
The global enterprise governance, risk & compliance (EGRC) market is expected to grow at a CAGR of 10.9% and reach a value of $60.7B by 2026, according to Markets and Markets.
The market's growth is likely to be spurred by the institution of more stringent compliance regulations and the rising frequency of data and security breaches.
The increasing integration of AI and blockchain technologies with EGRC solutions is expected to contribute to market growth as well.