Market Map
As hydrogen shows promise as a low-carbon fuel that can power vehicles, houses, and industrial centers emission-free, these startups are laying the groundwork for a global hydrogen economy.
Governments and corporates across the globe are ramping up efforts to combat climate change.
Lately, hydrogen has gained substantial traction as a low-carbon substitute to traditional petroleum-based fuels and natural gas.
Hydrogen fuel cells, which can power vehicles, houses, and industrial centers, are emission-free, as their only byproduct is water. Further, fuel cells are a powerful alternative to lithium-ion batteries, which still face limitations in the transportation space in terms of range length and charging time.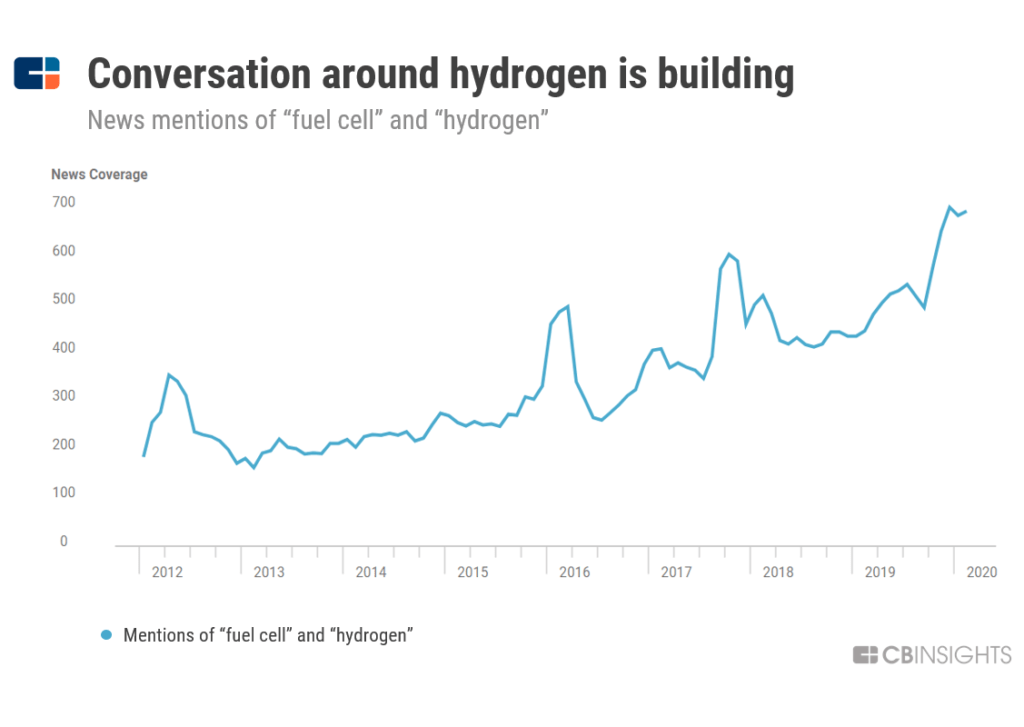 In recent months, China and the EU have been aggressive with plans to scale production of green hydrogen (i.e. hydrogen produced from renewable resources such as solar and wind) and commercialize the technology, in an effort to decarbonize the global economy.
Given this favorable backdrop, a number of startups have emerged to lower costs and improve efficiency in what's more broadly known as the hydrogen economy, or the use of hydrogen as a low-carbon fuel for heating systems, fuel cell electric vehicles, seasonal energy storage, and energy transport.
We used CB Insights data and the Hydrogen Energy Tech Expert Collection to identify private companies developing solutions to lower the cost and commercialize the use of hydrogen fuel.
This market map consists of private, active companies only and is not meant to be exhaustive of the space. Categories are not mutually exclusive, and companies are mapped according to primary use case.
Please click to enlarge.