Amazon has only made a few public healthcare moves, but its potential in the space is virtually limitless --- and incumbents are noticing.
Amazon has made few public moves in the space to date, yet incumbents are clearly worried about its potential impact.
To date, the tech giant has been sued by Optum, caused pharma supply chain stocks to take a nosedive, and is considered a threat by nearly half of health system executives (according to a recent poll).
And mentions of Amazon on healthcare incumbents earnings calls have picked up just a little bit over the last few years.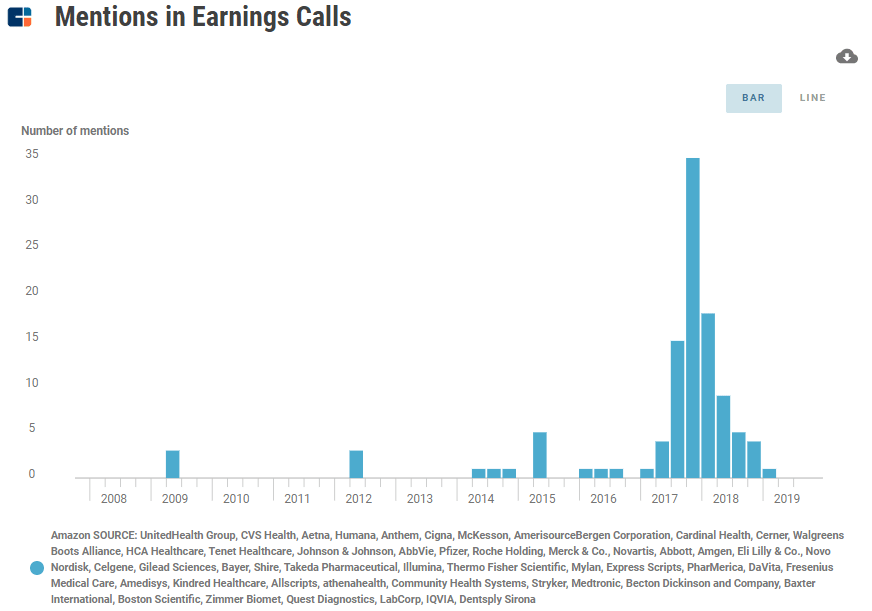 why is amazon's presence so scary to healthcare incumbents?
"There are things we know that we know. There are known unknowns. That is to say there are things that we now know we don't know. But there are also unknown unknowns. There are things we do not know we don't know." – Donald Rumsfeld
Why is Amazon so threatening to incumbents? Because, in reality, we have no clue what it will do in healthcare, and the possibilities are endless.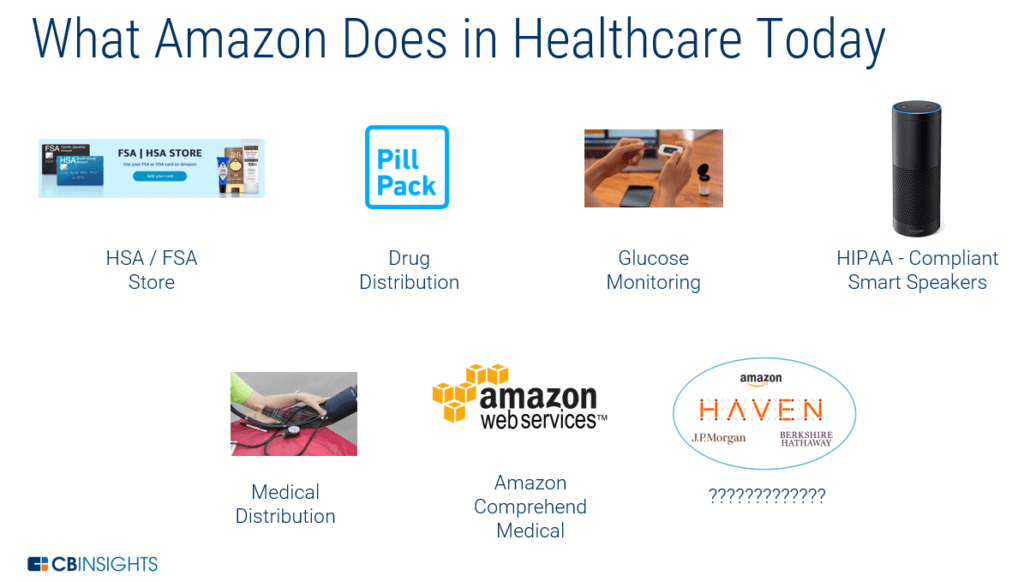 Today, Amazon has a few offerings scattered across healthcare. It lets members buy qualifying items on a pre-tax basis through its HSA/FSA store, and offers supplies and durable medical equipment through its marketplace. Amazon Web Services has a healthcare arm called Amazon Comprehend Medical.
It's partnering with One Drop to offer private label devices for chronic disease management, and leveraging new HIPAA-compliant capabilities for Alexa to let partners develop their own "skills."
It also offers drug distribution through PillPack, but has yet to make any major changes to the company since it was acquired back in June of 2018.
And then there's Haven, Amazon's partnership with JPMorgan and Berkshire Hathaway, which has been scooping up healthcare talent from everywhere — though little has been disclosed in terms of what is being worked on.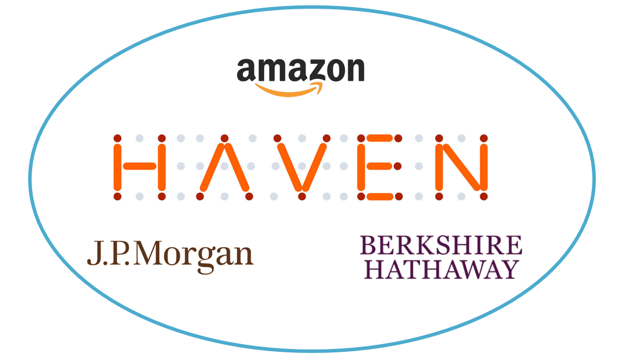 but that's just the tip of the iceberg
Amazon has dipped its toes in many healthcare sub-sectors, but has yet to fully dive into one.
And the scariest part: Amazon doesn't have to make any money in the near term to be successful. For decades, Amazon has foregone opportunities for profit in order to improve its core offering to customers and further build out its competitive moat.
As CEO Jeff Bezos wrote in a shareholder letter, "we will continue to make investment decisions in light of long-term market leadership considerations rather than short-term profitability considerations or short-term Wall Street reactions."
That said, one can think of paths to Amazon's dominance in several areas of healthcare.
We will be discussing this in depth at the Future of Health.
If you aren't already a client, sign up for a free trial to learn more about our platform.