Also covered are startups tackling mental health disorders and how companies are getting creative with the electronic parts' supply chain.
Today, we discuss a tech company becoming a CPG company, whether a Google Ventures' portfolio company just got Yelp'd, and more including:
Fallen Unicorn: has The Honest Company's valuation multiple dropped too much?
Last week, The Honest Company, which was founded by Jessica Alba, raised money from consumer-focused investor L Catterton. It was a tacit admission that The Honest Company is now a CPG company and not a tech company.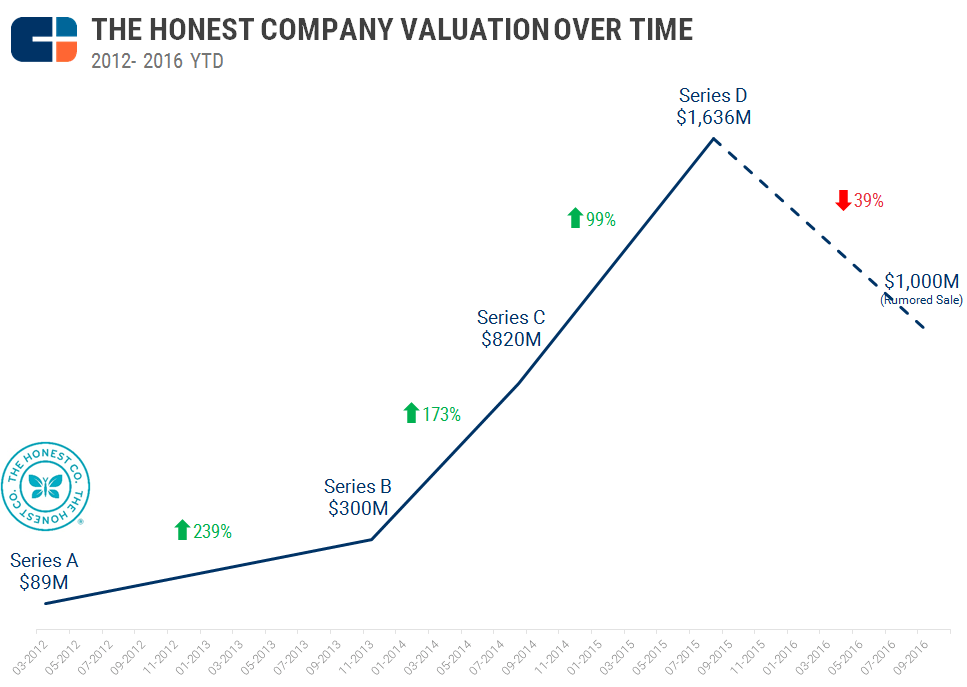 In 2016, we'd analyzed The Honest Company's valuation and described it as a wounded unicorn suggesting the valuation of its Series D round of $1.64B was now a distant dream as the graph above illustrates.
After that analysis, The Honest Company went on to raise a Series E in October 2017 at a valuation less than half of the Series D at $756M as can be seen here. Sales for the year-ended 2016 were $300M giving the company a price/revenue multiple of 2.52x.
This was a big contraction from the over 11x multiple the company commanded in their Series D.
In 2017, revenue growth was said to have stalled due to product issues and so came in at $300M again.