The funding brings Helsing's valuation to $464M. Here are the top-line bullets you need to know.
Helsing, an AI-powered security and defense tech startup, has raised $119M in a Series A. The round drew participation from Prima Materia (the investment company of Spotify co-founder and CEO Daniel Ek) and other undisclosed investors.
HOW'S THE COMPANY PERFORMING?
Germany-based Helsing uses unstructured information from vehicle and system sensors to provide a complete picture of an environment in real time. This enables quicker and more informed decision-making by defense personnel.
Helsing's "live scenario" platform is intended to assist in fending off cyberattacks and managing physical crises.
The startup focuses on the defense efforts of democratic governments only.
Helsing currently has offices in London, Munich, and Berlin, with plans to commence operations in France in 2022.
Founded in 2021, Helsing currently has over 70 employees.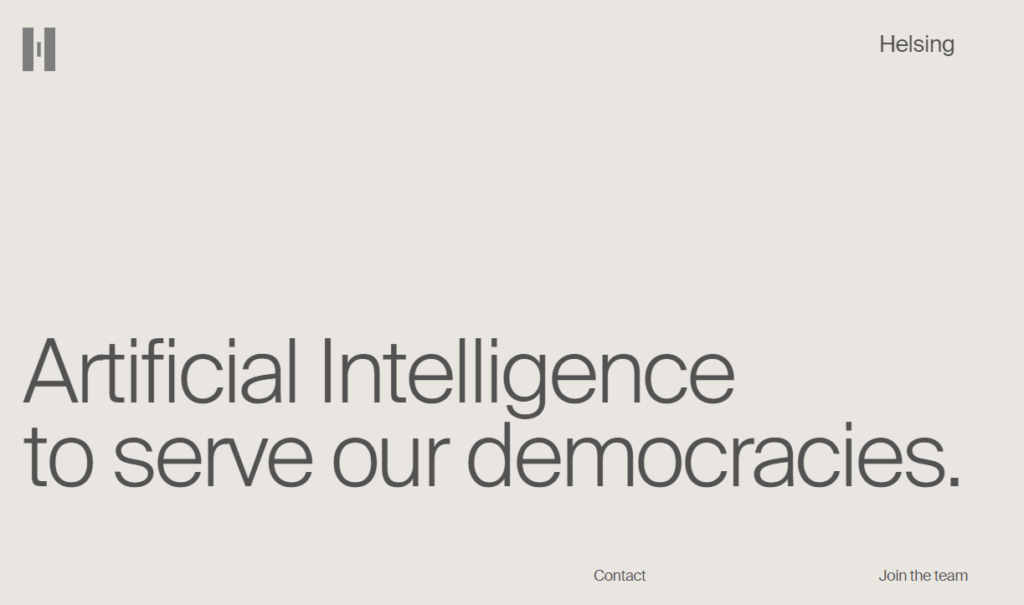 Source: Helsing
WHY DOES THE MARKET MATTER?
The global market for AI and robotics in defense is projected to grow at a CAGR of 5.04% and reach a value of $61B by 2027, according to Market Info Group.
Spending by countries like the US, China, Russia, and Israel — and procurement of these systems by countries like India, Saudi Arabia, Japan, and South Korea — will likely fuel the market's growth.
The US is projected to spend the most on these systems. Expenditure on robotics, computer vision, natural language processing, and social media analysis is projected to account for much of that spend.