HealthVerity will use the funding to expand its patient identification resolution technology and data ecosystem. Here are the top-line bullets you need to know.
HealthVerity, a cloud-based healthcare solutions platform, has raised $100M in a Series D. The round drew participation from Greycroft and Durable Capital Partners, among others.
How's the company performing?
Philadelphia-based HealthVerity provides a healthcare data platform. Several pharmaceutical companies, payers, and government agencies have collaborated with HealthVerity to develop technologies and real-world data infrastructure to tackle complex use cases.
The company caters to more than 100 pharmaceutical players, including Accenture, Quest Diagnostics, and UBC.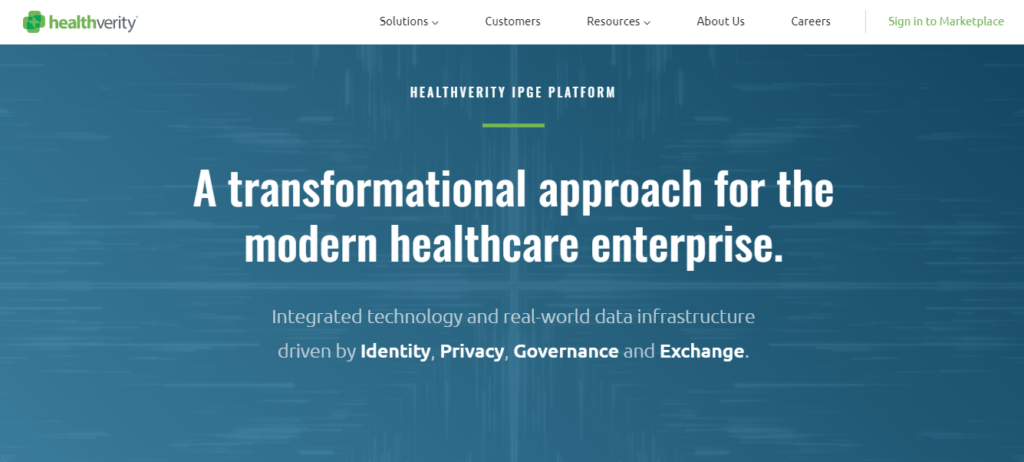 Source: HealthVerity
Why does the market matter?
The digital health market is projected to grow at a CAGR of 28.5% to reach a value of $639B by 2026, according to Global Market Insights.
Global healthcare funding hit a new quarterly record in Q1'21. A total of $31.6B in equity funding was raised, boosted by a record number of 96 mega-rounds ($100M+). Deal count grew by 9% to 1.5K+ deals, the second-highest in the last 12 quarters.