Reeling from Covid-19's widespread disruption, healthcare players are turning to partnerships to strengthen their clinical trial capabilities. We use CB Insights Business Relationships data to analyze what this signals about the future of clinical trials.

Clinical trials gained a record level of media attention in 2020.
From study design to post-study analysis, clinical trials are notorious for their time-intensive, manual, and error-prone processes — all of which contribute to high costs for drugmakers. 
The Covid-19 pandemic emphasized such inefficiencies and placed a spotlight on barriers for participating patients, trial sponsors, and researchers. As a result, we've seen a number of investments, product launches, and collaborations center around improving clinical trials take place this year.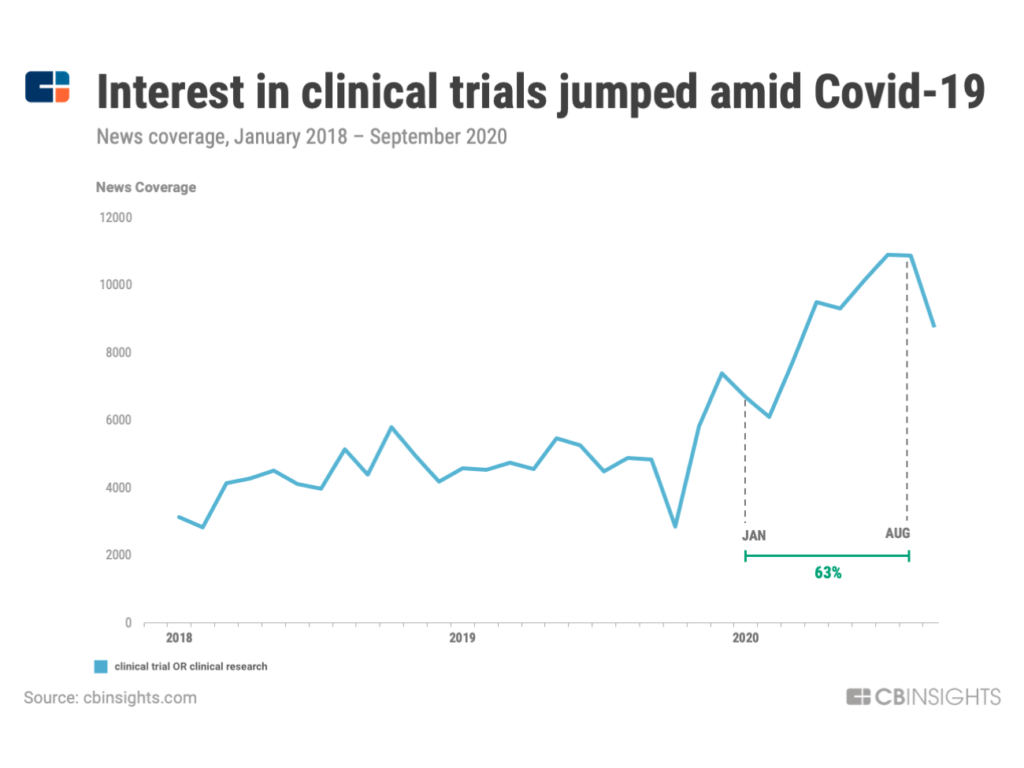 In particular, there has been a wide range of business relationships established between healthcare stakeholders as companies look to take advantage of opportunities for cooperation and bolster their clinical trial capabilities.  
Many of these tech-driven initiatives provide a glimpse into how future patient-centric trials and streamlined workflows could become a reality.    
Using CB Insights' Business Relationship tool, we explore some of the partnerships made in 2020 related to key clinical trial functions.