Though deal activity to healthcare startups fell in Q1'20, some areas grew amid the Covid-19 pandemic.
Globally, healthcare funding increased modestly in Q1'20, while the number of deals declined as certain regions saw a strong contraction in investment during the coronavirus outbreak.
However, some areas of focus within the healthcare space like AI, telehealth, and women's health expanded in the quarter.
Below, we take a look at some of these spaces within healthcare that saw growth amid the Covid-19 pandemic in Q1'20.
healthcare AI
Funding to healthcare AI startups grew 37% in the first quarter of the year compared to Q4'19, while deals remained relatively flat. The top deals in sector, which likely pushed up funding totals for the quarter, went to infectious disease-focused startups.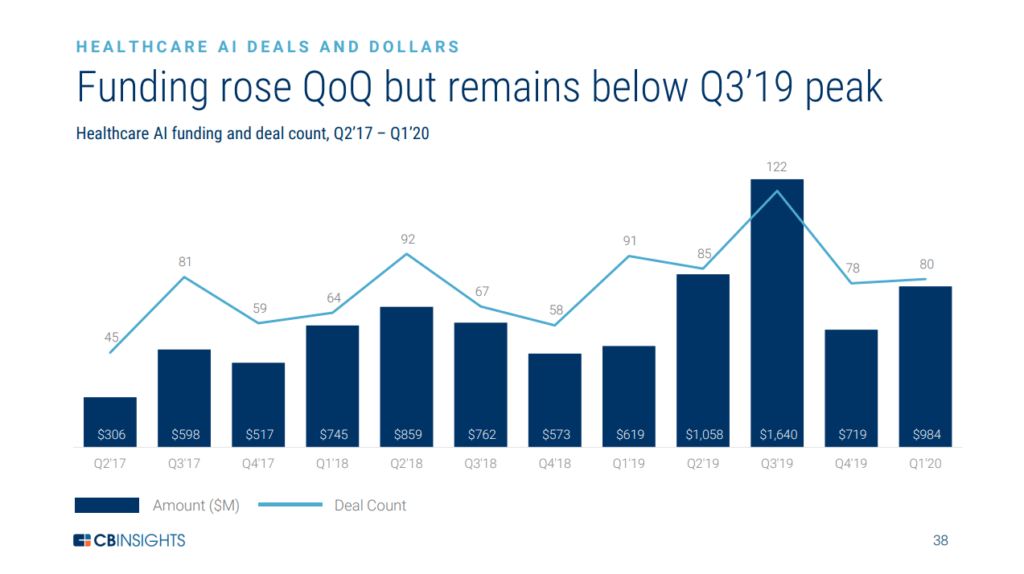 The largest deal in the space was a $165M Series B to Karius, which uses liquid biopsies to test for infectious diseases.
Telehealth
Telehealth saw record levels of financings in the quarter, as patients turned to online doctors visits instead of in-person appointments amid concerns surrounding the pandemic. In fact, news mentions of telehealth more than doubled in the first three months of the year versus Q4'19.
Deals doubled quarter-over-quarter in Q1'20 to 103, and funding shot up nearly 300% compared to Q4'19.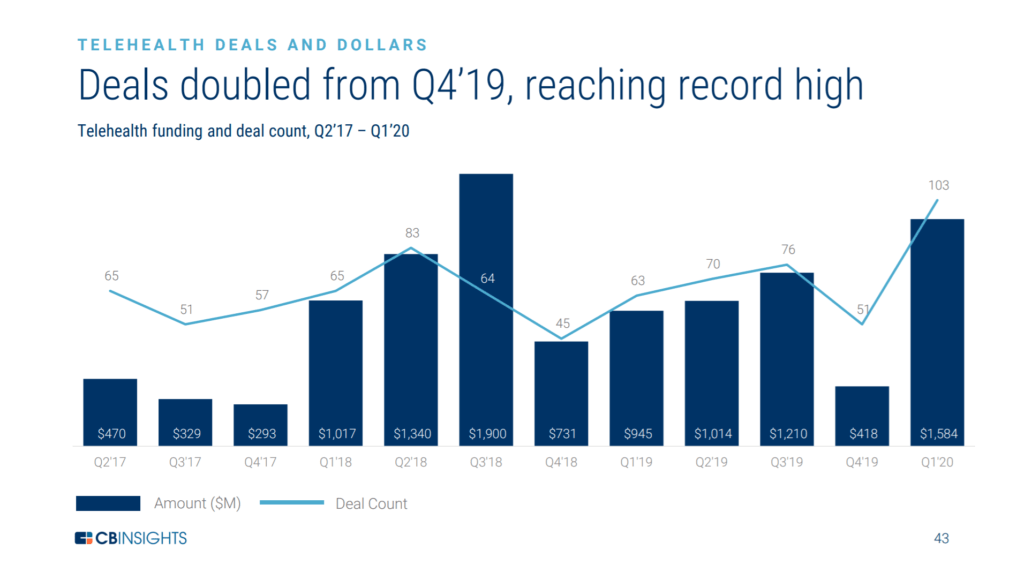 women's health
Funding to women's health startups increased by ~150% in the quarter to $361M, while deals remained relatively flat.
Many of the larger deals in the quarter went to women's health startups focused on telehealth.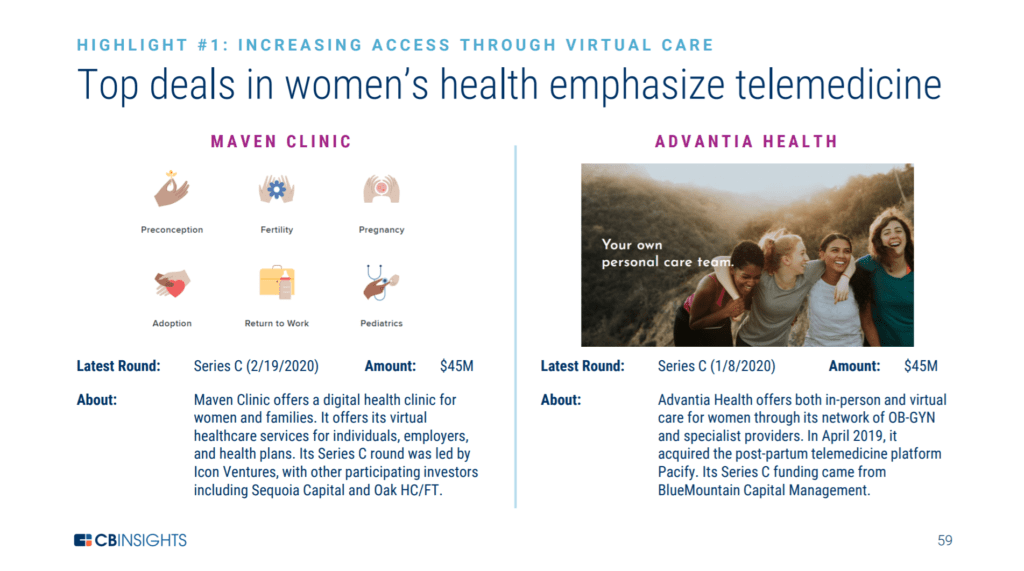 Other areas that saw increased activity in Q1'20 include early diagnostics for pregnant women and tech solutions for maternal health.
regenerative medicine
Funding to regenerative medicine-focused startups rose by more than 70% since Q4'19, while deals increased modestly by 8%.
Some of the top deals in the space include:
a $493M Series C round to cellular therapy company Lyell Immunopharma in March
a $170M Series B to ElevateBio, a cell and gene therapy startup, in March
a $105M Series C to ALX Oncology, an immuno-oncology therapy company, in February
For more information and additional insights into healthcare funding trends, check out our State Of Healthcare Q1'20 Report: Investment & Sector Trends To Watch.
If you aren't already a client, sign up for a free trial to learn more about our platform.