The trend pioneered by Dollar Shave Club and Warby Parker is now coming to healthcare.
Healthcare is becoming more consumer-centric and convenience oriented. As part of that shift, we're starting to see new companies build direct-to-consumer brands for various health products.
In the past you'd see your physician who would then order tests, products, and devices on your behalf. Thanks to new telemedicine and medical device regulations as well as higher e-commerce penetration and consumer targeting, patients are starting to buy these healthcare products online directly.
While some of these companies still require a physician to perform a screening before purchase, many use telemedicine screening such as filling out a form, taking pictures, etc. to get the proper prescriptions and clearance. Others work with local providers who conduct the consultation, or don't require a physician at all.
We used the CB Insights database to surface 11 notable companies working to make their own branded healthcare products across diagnostics, monitoring, treatments, and more. Companies were selected based on recency of funding, investor quality, and Mosaic Score — CB Insights' algorithm that uses financial and non-financial signals to predict private company health.
While some products are customized to the patient, others put their own brand on an existing generic/commodity product or are developing their own hardware. We only include companies selling branded products. We do not include telemedicine or delivery providers.
Direct-to-consumer healthcare startups to watch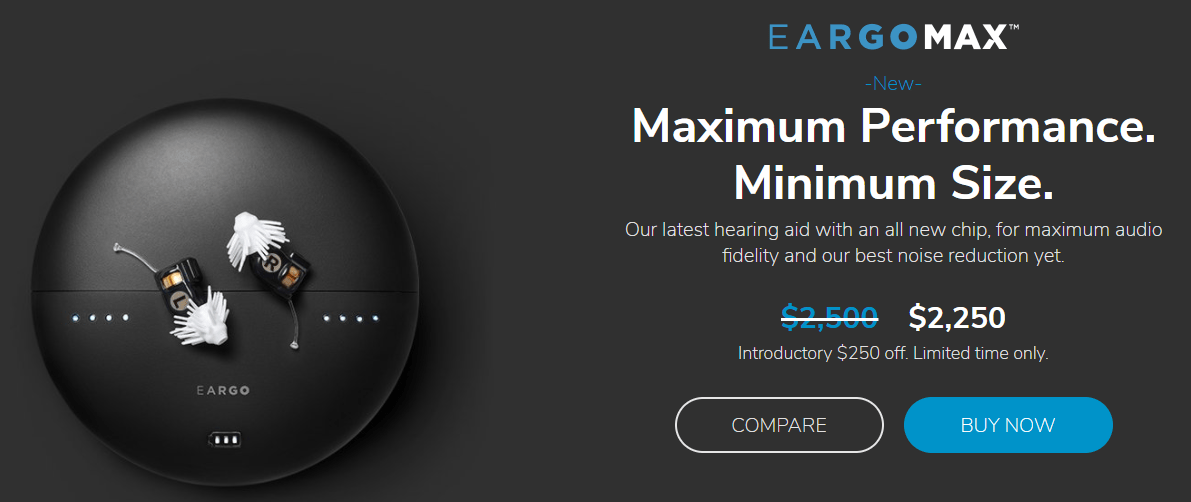 EARGO sells an "invisible" hearing aid with rechargeable batteries for $2,250 and has licensed hearing professionals to help guide users through the product.
Total Disclosed Funding: $71.9M
Select Investors: Maveron, Birchmere Ventures, New Enterprise Associates