Cybersecurity startups are working to defend patient data from hackers and to secure the future of healthcare.
Cyber insecurity in healthcare is getting worse — especially when it comes to securing healthcare data.
Between 2009 – 2018 there were 2,500+ health data breaches of 500+ records each.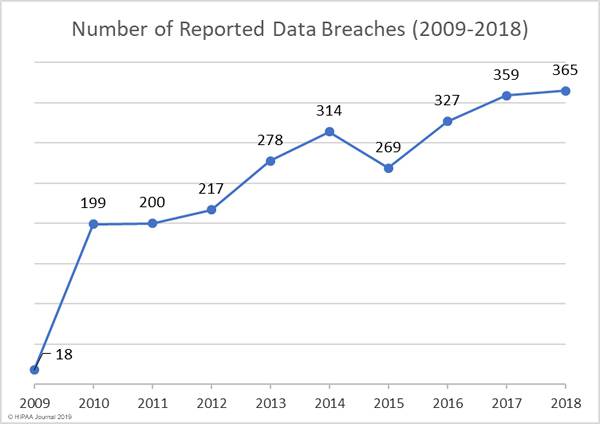 Source: HIPAA Journal, 2019
Our series on the future of data security explores emerging technologies, tactics, and solutions for protecting this data.
We also plan to cover cybersecurity in healthcare at Future of Health. See you there.
Challenges = opportunities
From enhancing security on medical devices to ensuring patient privacy, we are seeing a new class of cybersecurity startups specifically looking to help secure the future of healthcare.
Startups like Cynerio analyze medical device behavior to identify possible malicious activity. Others, including CyberMDX, use artificial intelligence to add additional layers of protection for connected medical devices.
Expert Intelligence clients can check out our roundup of 40+ cybersecurity startups securing the future of healthcare.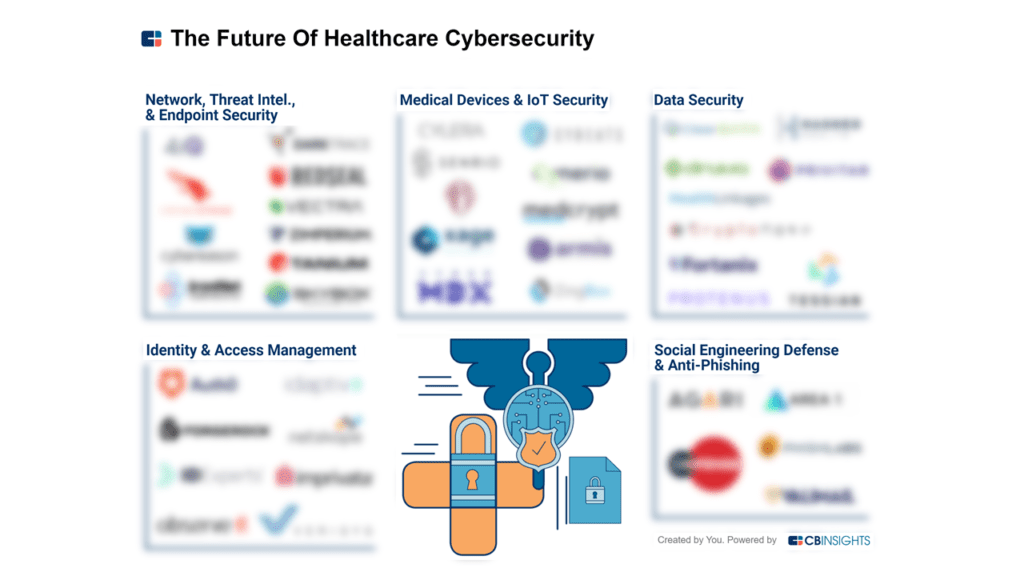 Where did that come from?
The risk of hackers exploiting medical device software supply chains to disrupt healthcare operations is a top concern.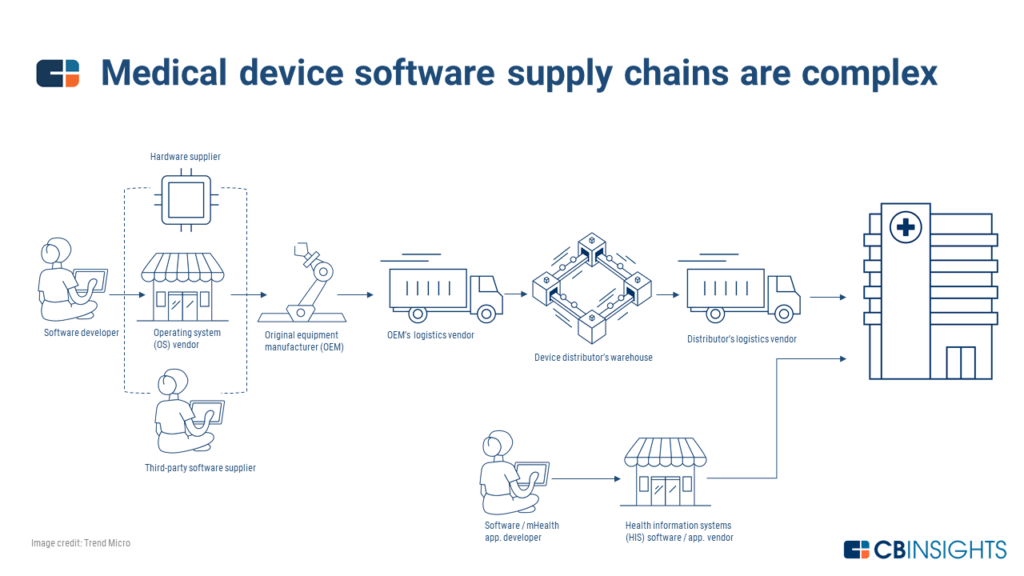 Hackers have been known to infiltrate supply chains and corrupt software operating systems by installing a "backdoor" — a vulnerability which enables hackers to bypass authentication schemes.
We took a look at securing supply chains in our expert client brief on the Future of Medical Device Security.
What is on the internet?
Medical devices that are remotely accessible via the internet are particularly vulnerable.
Imagine each remotely accessible device in a hospital as a potential entry point for hackers.
In the CB Insights 2019 Cyber Defenders report, we detail the latest cybersecurity trends, opportunities, and startups to look out for this year.
We carved out a section specifically for startups that are patrolling the global internet for an organization's rogue connected devices.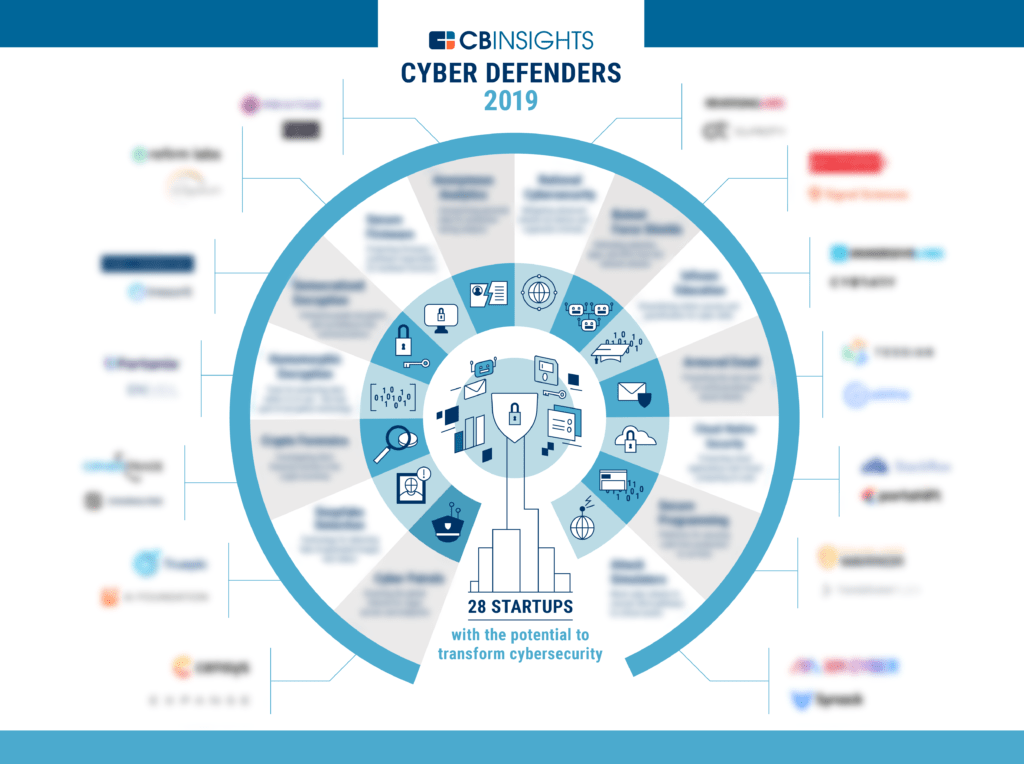 A case of mistaken AI
Earlier this month, researchers at Ben-Gurion University of the Negev showed that hackers can access patients' 3D medical scans and add or remove images of malignant tumors, fooling artificially intelligent algorithms and placing patients at risk of misdiagnosis.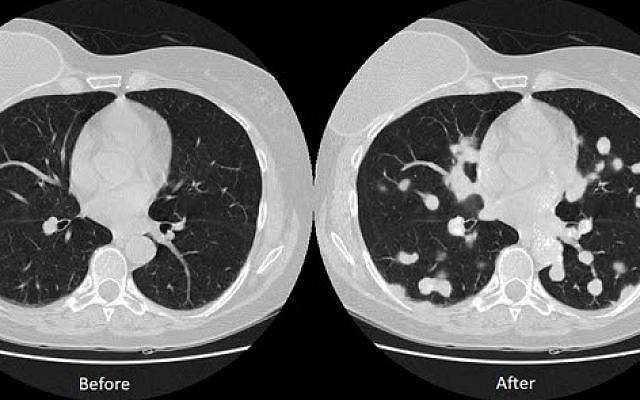 An illustration of a CT scan that was tampered with by the researchers at Ben-Gurion University of the Negev
We previously looked at the possibility of spoofing AI-related healthcare algorithms as one of the top trends to watch in cybersecurity for healthcare in 2019.
The genomic cyber threat
DNA testing is a $5.2B industry, according to CB Insights' Industry Analyst Consensus.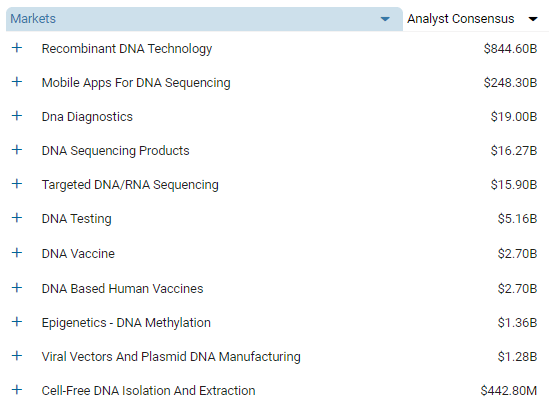 Alongside this DNA testing industry growth, more genetic data is being stored and can be highly sensitive.
Several genomic attacks have already been demonstrated and more can be anticipated.
Last year, MyHeritage, an Israeli genealogy and DNA testing service, accidentally exposed 92M accounts related to the company's online ancestry services (no DNA data was leaked).
The mass pooling of genomic data also poses privacy concerns. Researchers have shown re-identification schemes in which attackers can infer a person's identity by correlating multiple incomplete data points such as partial genomic data, etc.
Expert Intelligence clients can check out our deep dive on the future of genomics and cybersecurity here.
If you aren't already a client, sign up for a free trial to learn more about our platform.