Early-stage blockchain startups are tackling major issues in healthcare from medical record interoperability to pharmaceutical supply chain management.
Blockchain technology — cryptographically-secured, distributed ledgers — has existed for nearly a decade but is just now emerging as a viable solution in healthcare. Startups are addressing pain points such as medical record interoperability, data security, reimbursement, and pharmaceutical supply chain management, while corporates are launching initiatives to bring blockchain tech  to healthcare.
Last month, Alibaba partnered with the city of Changzhou, China to launch the country's first application of blockchain technology in the healthcare sector. And just last week, IBM Watson signed a 2-year agreement with the US FDA to explore the use of blockchain technologies to securely share patient data from sources such as medical records, clinical trials, genomic testing, and mobile devices.
We used CB Insights data to analyze the strategies of 5 of the most well-funded equity-backed startups building blockchain solutions for the healthcare industry. While many of these companies have blockchain applications across different facets of healthcare, we chose to highlight their primary area of focus.
ELECTRONIC MEDICAL RECORD interoperability
1. PokitDok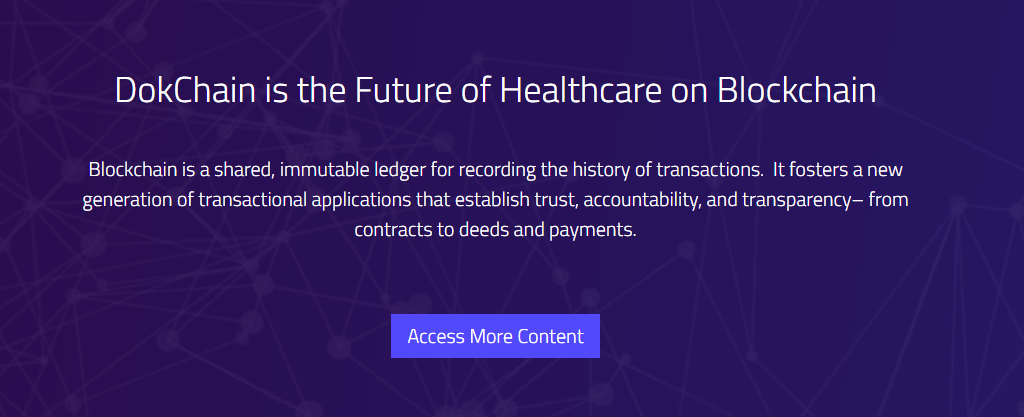 Total Funding: $48.67M
Select Investors: GIS Strategic Ventures, McKesson Ventures, New Atlantic Ventures, Healthy Ventures, Lemhi Ventures, New Groud Ventures, CRV
Strategy: San Mateo, California-based PokitDok is a developer of APIs for healthcare verticals such as claims, pharmacy, and identity management. PokitDok first debuted their blockchain play, called DokChain, in October 2016. DokChain is a "distributed network of transaction processors operating on both financial and clinical data across the healthcare industry."
The network is intended to provide a secure network for all sources of patient data, from EMRs to medical devices and pharmacies. PokitDok's various APIs, as well as those provided by others, will then be detethered from the central hospital/pharmacy and instead connected by a distributed blockchain network. In a demo conducted in September 2016, PokitDok demonstrated how DokChain could be used to run an insurance claim eligibiliy check with Cigna in seconds rather than hours or days.
2. Patientory

Total Funding: $7.22M
Select Investors: Boomtown Accelerator
Strategy: Atlanta-based Patientory is building a HIPAA-compliant blockchain powered health information exchange (HIE) intended to enable EMR interoperability and enhanced cybersecurity protocols. The company launched in 2015 and plans to launch a patient app this year. PTOY is a digital currency offered by Patientory that gives users access to the platform to store and secure health information.
According to a company white paper, the patient "becomes the primary intermediary in sending and receiving health information negating the need for frequent updates and troubleshooting of any software." With the patient as the intermediary, any healthcare institution granted access to the data will then be able to add new records (ER visits, medical images, etc.) which will then be visible to any other institution granted access.
---
reimbursement
3. Gem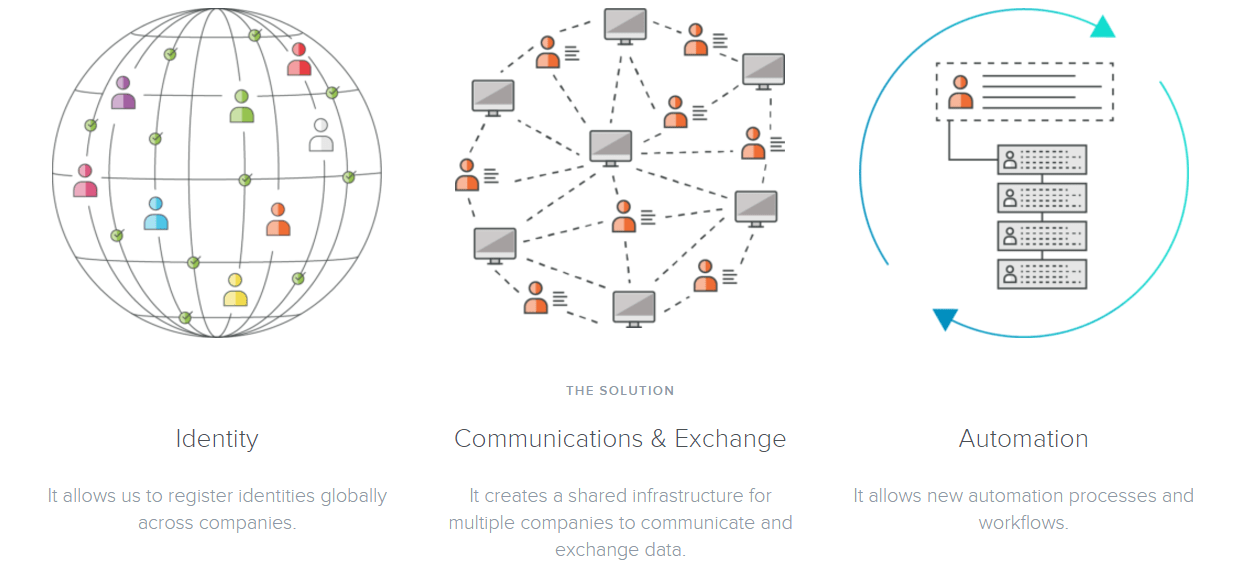 Total Funding: $10.4M
Select Investors: First Round Capital, Tekton Ventures, RRE Ventures, Blockchain Capital, KEC Ventures, Baroda Ventures, Birchmere Ventures, Amplify, Drummond Road Capital
Strategy: Venice, California-based Gem develops blockchain applications for healthcare and supply chain management. The Gem Healthcare Network, developed on the Ethereum blockchain, will add security via permissioned blockchains in which patients control access and there is a shared ledger system in which every new change is recorded.
The company is initially tackling health claims management. The current system for verifying health claims and reimbursement is time intensive and prone to inefficiencies. Gem's platform, GemOS, will allow patients, providers, and insurers to securely view a patient's health timeline in real-time, improving speed and transparancy throughout the claims process. Gem has partnered with Philips to explore how blockchain can be used to integrate data from sources such as employee wellness programs and wearable health monitors.
---
health data security
4. Guardtime

Total Funding: $8M
Select Investors: Ambient Sount Investments, FITOne Capital, Horizons Ventures, Infocomm Investments
Strategy: Estonia-based Guardtime is one of the largest providers of enterprise blockchain-based security systems, with headquarters in Amsterdam, California, Estonia, Singapore, and the United Kingdom. The company operates in multiple sectors including advertising, defense, healthcare, government, and financial services. As opposed to using Etherium or Bitcoin protocols, Guardtime's technology uses a Keyless Signature Infrastructure (KSI) to provide large-scale data authentication.
In healthcare, Guardtime partnered with the Estonian e-Health Authority in March 2016 to secure over 1 millions patient records. Guardtime's relationship with the Estonian government goes back to 2011 when they were selected to secure public and internal government records. Estonia's unique approach to health data makes the country an ideal location for blockchain to be deployed. Since Estonian citizens already carry unique identity credentials that link back to their health records, a blockchain layer now be able to record and secure every interaction with their data.
---
supply chain management
5. Chronicled

Total Funding: $4.83M
Select Investors: Colbeck Capital Management, Mandra Capital, Pantera Capital, Plug and Play Accelerator, Marshawn Lynch, Social Starts
Strategy: San Francisco, California-based Chronicled builds special purpose blockchain-based applications for supply chain and IoT clients. The server synchronizes with Quorum, Hyperledger, and Etherium blockchain protocols and has applications ranging from medical devices and pharmaceuticals to package tracking.
A unique application of the Chronicled platform involves the tracking of products such as pharmaceuticals, blood, and human organs, which often need to be kept at low temperatures. Chronicled has developed a portable smart sensor that tracks and stores temperature readings on a blockchain back-end to ensure secure data transmission. Further, for pharmaceuticals and medical devices, Chronicled has developed "CryptoSeal," a tamper-proof adhesive sticker that provides a cryptographic identity for physical items. At each stop in the supply chain, the seal can be scanned and verified against the blockchain registry.
If you aren't already a client, sign up for a free trial to learn more about our platform.