Nearly 80 healthcare AI startups raised first equity rounds in 2017. Over the last 2 years, the largest deal went to a China-based unicorn.
Artificial intelligence is exploding. Since 2016, over 1,100 AI companies have raised equity financing for the first time.
Healthcare AI startups, specifically, saw a significant increase in early funding. More than 300 startups have emerged since 2016, and a record 77 first equity deals were made just last year.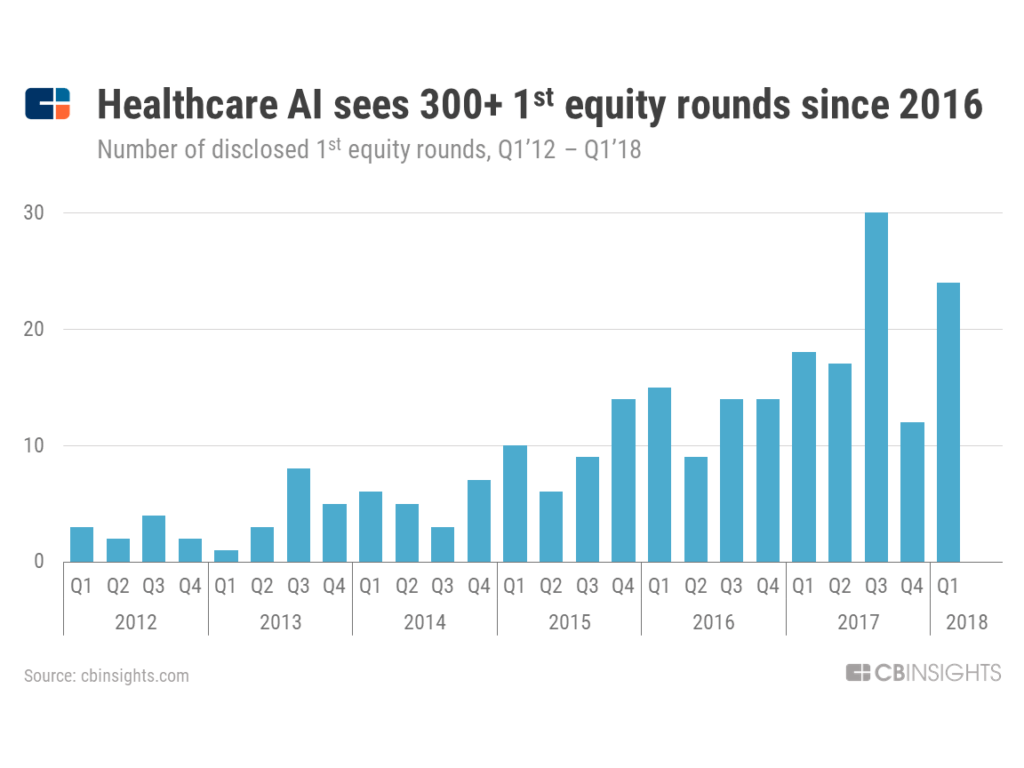 To see which healthcare AI applications are becoming increasingly popular, we used CB Insights data to analyze the distribution of first equity deals across the healthcare AI space. We look at 11 categories, from imaging & diagnostics to virtual assistants to mental health, and more.