This note also discusses how tech companies are innovating to reduce their dependence on rare raw materials.
Today, we discuss GitHub, using AI to attack Alzheimer's, the big money in used car marketplaces, and more, including:
Microsoft's developer focus was increasing under Satya Nadella even before the GitHub acquisition
With Microsoft's acquisition of GitHub being the largest enterprise software M&A exit ever, was there an increase in chatter about developers on Microsoft earnings calls?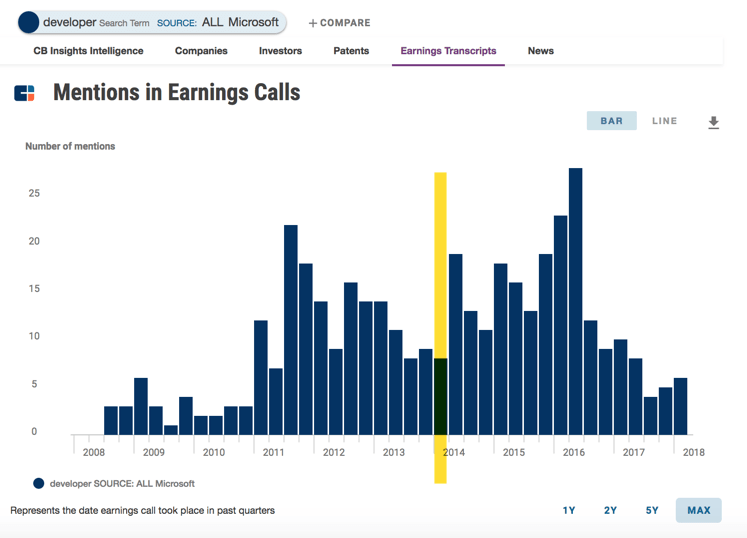 The graph above shows mentions of the word developer on Microsoft's earnings calls. The yellow is when Satya Nadella assumed the reigns at Microsoft. We see a modest but not striking uptick in mentions of the word developer.
Microsoft's investment activity into developer-centric companies, however, has intensified over time via the Microsoft Accelerator or M12, its corporate venture arm.
Its developer-specific investments and acquisitions in just the last year include: