The company plans to use the funding to scale its operations. Here are the top-line bullets you need to know.
Hawthorne Effect, a decentralized clinical trial platform provider, has raised $20M in a Series A round that drew participation from P5 Health Ventures, SignalFire, and Northpond Ventures.
HOW'S THE COMPANY PERFORMING?
California-based Hawthorne Effect's cloud-based trial platform decentralizes the clinical trial life cycle by allowing for patient assessments to be conducted in the field. It can enhance data for trial sponsors through broadening the patient pool, increasing recruitment, and implementing continuous assessments.
The company has completed over 25,000 assessments — across more than 50 clinical trials — and over 15,000 in-person and virtual visits.
The company has more than 2,200 highly trained multi-disciplinary medical professionals — called Hawthorne Heroes — spread across North America, Europe, and Africa.
Hawthorne Effect is engaged with over 260 clinical sites and has a 99% visit and assessment completion rate.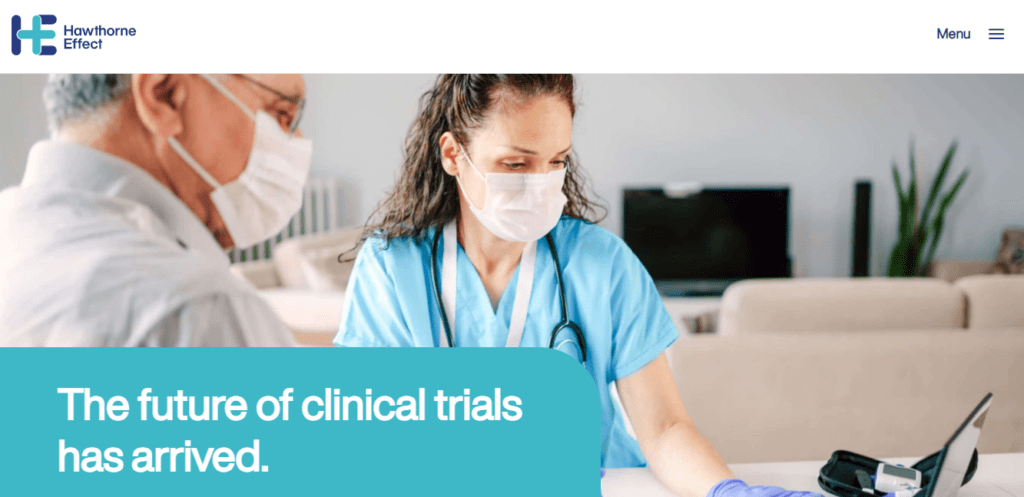 Source: Hawthorne Effect
WHY DOES THE MARKET MATTER?
The global clinical trials market is projected to grow at a CAGR of 5.7% and reach a value of $69.3B by 2028, according to Grand View Research.
The pandemic highlighted the investment risk that clinical treatment patient unavailability poses. This, along with efforts to accelerate vaccine-related R&D efforts and access geographically diverse patient groups, has contributed to the growth of decentralized trials.