John Hancock Vitality is the name of a policy that encourages users to track workouts and healthy eating habits through a wearable device. It used to be an optional benefit. Now it's required. Here's why this firm made the decision that's making waves in insurance.
In 2015, John Hancock launched a partnership with Vitality Group.
Policyholders would receive discounts for hitting exercise targets tracked on wearable devices and earn incentives for logging workouts and healthy eating habits.
This week, Hancock made headlines by expanding Vitality to all new life insurance policyholders as well as its existing policyholders over time.
Per John Hancock Insurance CEO Brooks Tingle, "Vitality has been an optional benefit. Now, we're saying we won't issue life insurance policies without these Vitality benefits on them."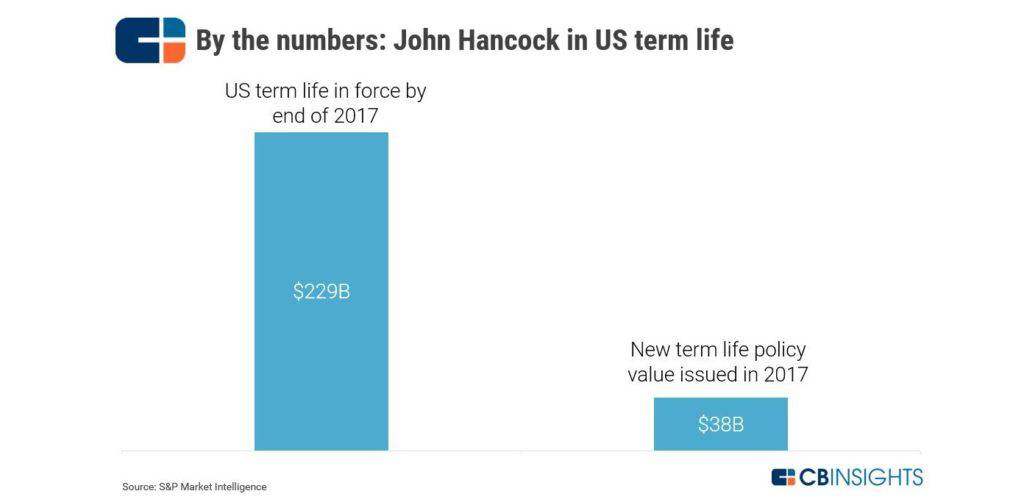 It's worth digging into the specifics of the expansion.
Officially, John Hancock will offer Vitality Go on all new life insurance policies. Vitality Go offers discounts at places like Amazon and REI for reaching health milestones, but does not offer annual premium savings.
In other words, it incentivizes users to be healthier by offering perks and rewards instead of direct premium discounts.
Here are a few of the additional figures we found:
About 20% of 

Hancock

 life insurance customers signed up for Vitality in 2015. 

Hancock

 has since doubled that figure to about 40%, which was reportedly below expectations.
In the Google Play store, the John 

Hancock

 Vitality app has somewhere between 1,000 to 10,000 installs. The app bumped up in the App Store after the announcement and now ranks at 1,138 overall.
Over the past three years, policyholder use of Vitality has increased 706% (unclear off of what base). Vitality users check in an average of 40 times per month. Per the NYT: "What drove the decision to make Vitality mandatory on all new policies was not the adoption rates but how customers used the offering."
In sum, it seems adoption was not as strong as the company would have liked. But those that did use Vitality were very active with the product.
At this time, John Hancock Vitality is available in 48 US states (outside of New York and North Dakota where it is still not approved).
The effectiveness of wearable data in identifying high mortality risk was analyzed in a white paper by Munich Re and Vivametrica, which advised (re)insurers to "consider using physical activity metrics from wearable sensors at various touch-points in the life insurance process."
For additional context, looking more broadly at its standing in term life, we see that John Hancock issued $38B in new term life value, ranking 11th among life insurers in 2017.

This seems to be more about driving higher levels of customer engagement with Vitality, and allowing the company to collect more data on what behaviors make people healthier. It's less about winning more market share in the life insurance space.
If you aren't already a client, sign up for a free trial to learn more about our platform.