Halodoc expects a steep rise in the demand for services like online medical consultations in a pandemic-stricken market. Here are the top-line bullets you need to know.
Halodoc, which offers online medical consultations and medicine delivery services, has raised an $80M Series C. The round was led by Astra Digital Internasional with participation from Temasek, Telkomsel Mitra Inovasi, and Novo Holdings, among others.
How's the company performing?
Indonesia-based Halodoc is a digital health platform that provides online consultations with doctors and an app that delivers medicines and supplements from over 4,000 pharmacies. Its primary business lines are drug delivery services, virtual consultations, and patient appointment bookings.
The company reportedly caters to 20M monthly active users and has over 20,000 registered doctors.
Halodoc recently launched an online appointment service for residents to help them book Covid-19 tests and vaccinations as well as a drive-through Covid-19 testing service.
The Indonesian Ministry of Health appointed the startup to help administer the national vaccination program, and Halodoc has helped vaccinate more than 50,000 citizens within the first month of the rollout.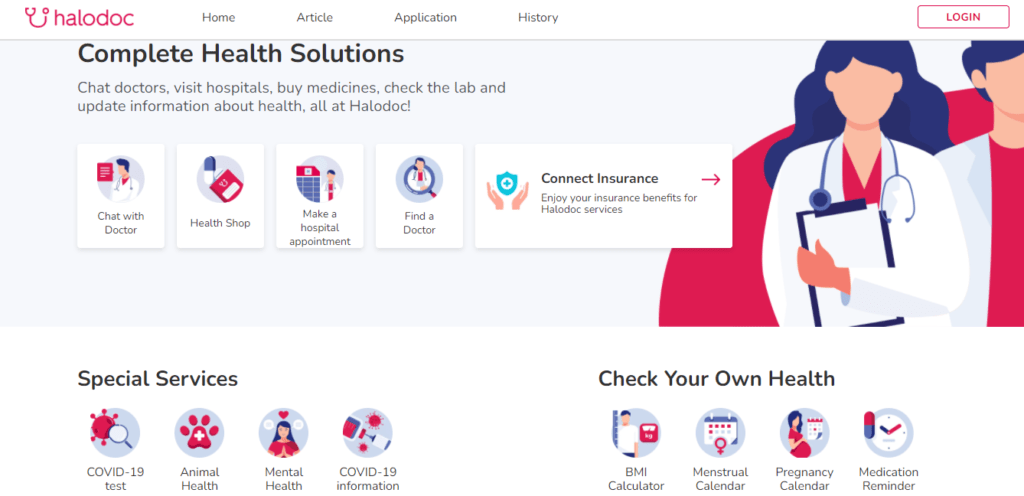 Source: Halodoc
Why does the market matter?
The digital health market is projected to grow at a CAGR of 28.5% to reach a value of $639B by 2026, according to Global Market Insights.
Venture funding in heath tech startups doubled in 2020 to reach $14B and is expected to continue growing at a similar pace. Also, the market is likely to witness a significant rise in exit activity, whether through IPOs or M&A deals.
The Covid-19 pandemic has prompted the widespread adoption of virtual treatment delivery with a greater emphasis on mental health and well-being.