Sometimes it's better to go after a niche market. In honor of Halloween, we identified 10 spooky startups, from on-demand astrology to robots for reviving dead fish.
In the spirit of Halloween, we used the CB Insights platform to surface 10 creepy companies offering products and services from the spookier end of the spectrum, ranging from professional ash-scattering to demonic small-batch booze and beyond — way beyond.
Though each of these companies may be applying technology towards niche use cases, the innovation ethos behind each of them reflects broader trends we've observed across industries, from waste reduction to replacing human labor with more precise machinery.
Read about the companies below — and if you want some sweeter Halloween content, check out our market map of investor-backed candy brands disrupting trick-or-treat.
---

Type: Medical equipment & supplies
Hospitals and medical schools have traditionally relied on human cadavers or live animals for training and surgical simulations. SynDaver, however, offers bleeding, breathing "synthetic humans" composed of artificial muscles, bones, organs, veins, and arteries to serve as highly realistic training tools.
SynDaver raised a $3M round in 2015 from angel investor and Shark Tank star Robert Herjavec.
---

Type: Robotics
Designed for commercial or recreational fishermen, Zombait promises to "bring dead bait back to life." The company produces an electronic lure that can be stuffed into a dead bait fish's mouth, where it then makes the dead fish waggle back and forth. This creates the illusion of a live, injured fish struggling in the water — attracting larger fish to catch.
Each Zombait boasts batteries that last up to 3 hours and durable, corrosion-resistant construction.
---

Type: Distillery
Based in Salem, Massachusetts (of witch trials fame), Deacon Giles is a micro-distillery offering a variety of spirits. The startup takes its name from a local 19th century businessman who allegedly employed demons as a surrogate workforce after all his human employees quit.
In line with the recent surge of consumer and investor interest in craft spirits, Deacon Giles produces a range of artisanal, small-batch "damn righteous spirits," including its Original Gin and Liquid Damnation Rum.
---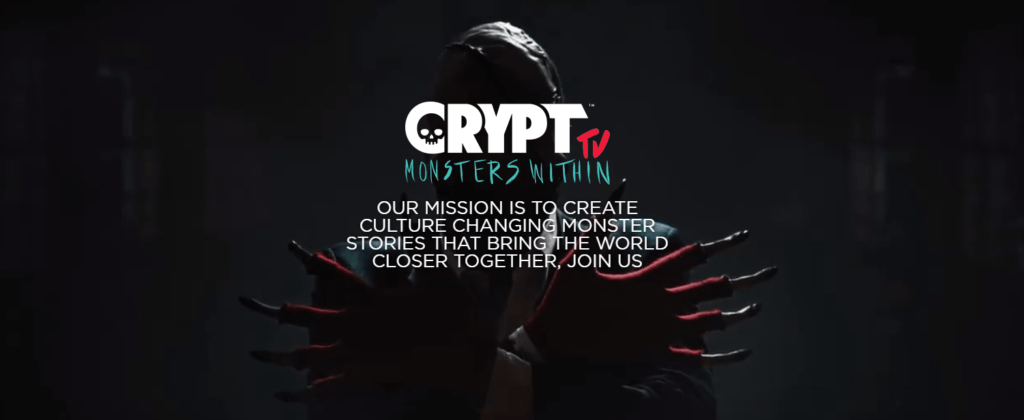 Type: Media
Founded by entrepreneur Jack Davis and horror auteur Eli Roth in 2015, Crypt Holdings (dba CryptTV) produces mobile-friendly, short-form original content featuring monsters, horror stories, and more. The digital studio raised a $6.2M Series A in March 2018 from Blumhouse Productions and NBC Universal, bringing its total funding to $11M.
---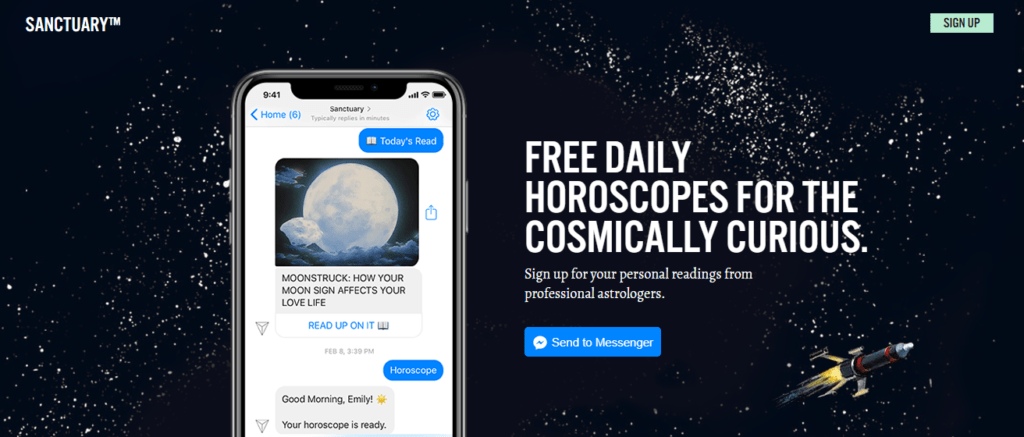 Type: Mobile app
A lifestyle brand for the "cosmically curious," Sanctuary Ventures texts subscribers daily horoscopes written by professional astrologers (and "not some algorithm") to help "combat the existential angst of the modern world." Sanctuary's investors include Greycroft Partners, which participated in a $1.55M seed round in 2017.
---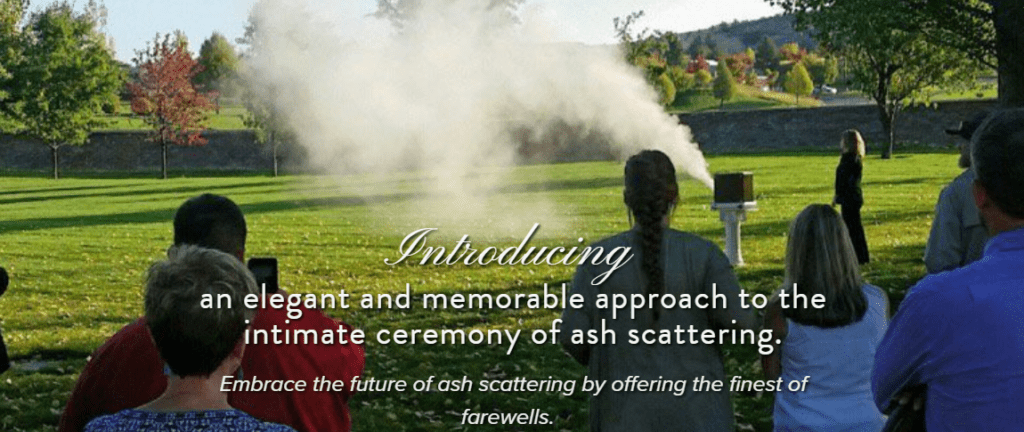 Type: Funerary services
With the help of a patented "automated Scattering Urn," AngelAire offers a controlled, professional approach to scattering human cremains by releasing the ash "over a 3-minute duration in an elegant cloud." Available in 4 wooden veneers, consumers and funerary homes can acquire an AngelAire Release Urn through a 1-week rental, 1-year lease, or a one-time purchase.
---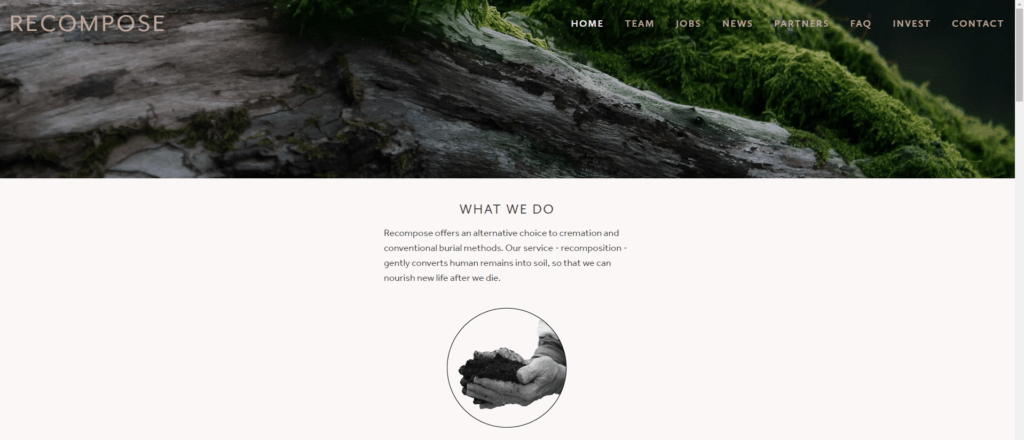 Type: Funerary Services
Seattle-based company Recompose offers "an alternative choice to cremation" that "gently converts human remains into soil." While this is a novel approach to both burial and soil enrichment, the broader agtech space is similarly embracing a range of technologies to reduce waste, improve agricultural yields, and provide real-time monitoring of growing conditions and plant health.
---

Type: Subscription Service
Subscription services have cropped up in nearly every industry, enabling the rise of some spectacularly successful D2C companies (as well as a number of high-profile fizzles). Hunt A Killer expands upon this concept in a unique, sinister direction.
Instead of consumer goods or software, subscribers receive a monthly package of clues, evidence, and police reports associated with a fictional murder case. Each "season" is comprised of 6 monthly episodes, and the narrative continues with a new case each season to encourage subscriber retention. 
---

Type: Mobile App
While astrology is not one of the industries we identified as standing to benefit from millennial consumers, Pattern Home Inc (dba Pattern) has demonstrated that pairing an age-old idea with a sleek mobile interface and social network can turn an app into a phenomenon.
A user is prompted to input his birthday, time of birth, and other information into the app, which then generates a profile that analyzes the user's personality. This can be shared with other users to see overlap and even romantic compatibility — a concept already explored by some enterprising startups scouring the stars to help connect potential lovers.
Landing a notable celebrity endorsement doesn't hurt either: Channing Tatum's shaken reaction to the app's supposed accuracy went viral in July. 
---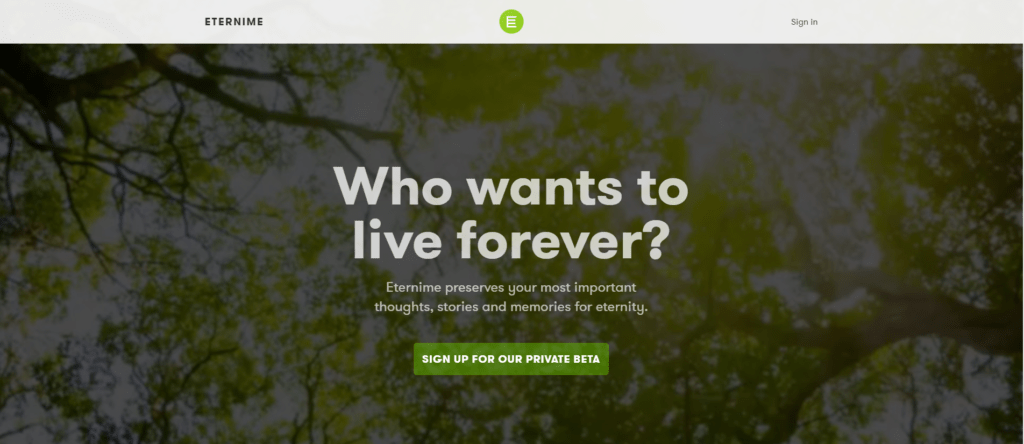 Type: Artificial Intelligence
A wide array of startups are applying technology to shape the future of aging, but now companies are tackling what comes next. San Francisco-based AI company Eternime aims to make participants "virtually immortal" by converting "thoughts, stories and memories [into] an intelligent avatar that looks like you."
If you aren't already a client, sign up for a free trial to learn more about our platform.