Habi will use the funds to expand into Mexico. Here are the top-line bullets you need to know.
Habi, a real estate company, has raised $100M in a Series B with participation from SoftBank Latin America Ventures, 8VC, Tiger Global Management, and Homebrew, among others.
HOW'S THE COMPANY PERFORMING?
Colombia-based Habi is a residential real estate service company that digitizes the home buying and selling process. It buys, renovates, and sells apartments and houses, using an automated pricing model that leverages data from real estate, banking and government partners.
The company reportedly caters to 100,000 homeowners. Its transaction volume grew 40% on average month-over-month between May 2020 and May 2021.
Habi's operations currently span the Colombian cities of Bogotá, Medellín, Barranquilla, & Cali.
It employs around 300 people, a 9x growth over the last year.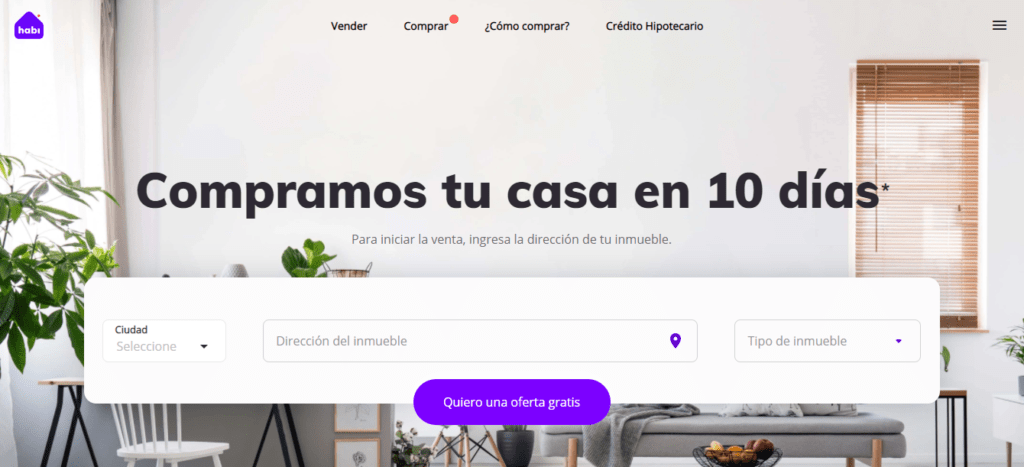 Source: Habi
WHY DOES THE MARKET MATTER?
The global real estate software market is projected to grow at a CAGR of 5.7% and reach a value of $20.6B, as per Industry Arc.
Equity funding to the space came in at $8B, a 10% decline year-over-year (YoY), while deals fell 17% to 446. Real estate tech companies raised $2.8B in Q1'21, marking a 27% drop YoY.
Despite dampened funding, 2021 has already seen several high-profile SPAC and IPO announcements, including Hippo Insurance's $5B SPAC merger, Compass' $10B IPO, States Title (now Doma)'s $3B SPAC merger, Offerpad's $3B SPAC merger, and Matterport's $2.3B SPAC merger.