Joshua Reeves, CEO of Gusto, spoke about the company's plans to reshape the entire payroll process and make the two-week paycheck cycle a thing of the past.
Online HR services platform Gusto wants to change the way payroll systems work.
"We're enabling the employee to choose the schedule that's right for them," CEO Joshua Reeves told Bloomberg's Julie VerHage at the CB Insights Future of Fintech conference in New York.
During the fireside chat, Reeves announced Flexible Pay, a new offering that will allow employees paid using Gusto to choose their own pay schedules.
A two-week paycheck cycle creates downstream effects for certain employees, Reeves explained. If someone can't cover rent just two days before payday, they may be forced to take on a loan or additional credit card debt.
Reeves believes that Flexible Pay could solve these issues by providing employees access to capital that they've earned whenever they need it.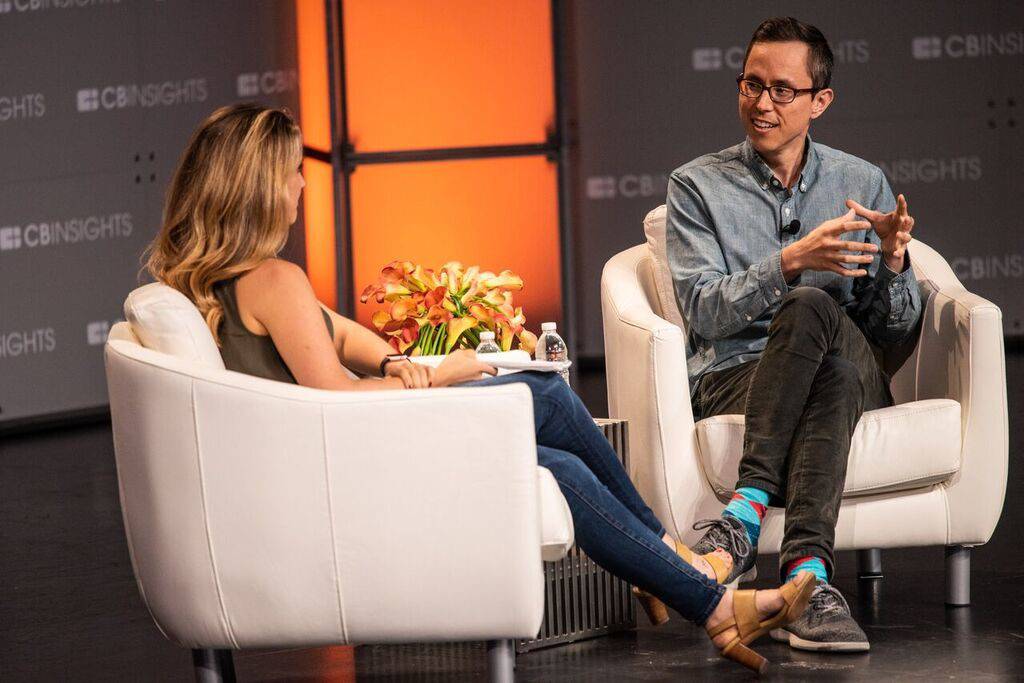 For the past six years, the company has focused on building out a core payroll system for SMB employers; now, with the launch of Flexible Pay, it's in the position to enhance the experience for their employees.
With access to employees' payment history and the employer's bank account, Gusto is able to leverage the data and other tools from its core payroll system to pay employees on their desired schedules, regardless of their employer's debit cycle.
As the company launches Flexible Pay, Reeves believes that the two-week payback cycle will become a thing of the past: "Once this is ubiquitous and widespread, no one will ever really go back."
If you aren't already a client, sign up for a free trial to learn more about our platform.