Among other players, the government is becoming a more prominent tech investor and shifting its attention to commercial investments.
Speaking at CB Insights' 2017 A-Ha! conference, Katie Rae, president and CEO of the venture fund at MIT lab The Engine, and Rebecca Lynn, partner at VC Canvas Ventures, discussed the players investing in emerging technologies.
"There's an explosion of really interesting things happening that will fundamentally change society," Rae said.
And new investors are surfacing to invest in these transformative technologies. The government, for example, has become a more prominent technology investor. It's working more collaboratively with Silicon Valley and backing a wider range of startups than ever before.
"The government wants to invest dollars in companies that also have commercial outputs separate from defense applications, and this is a real switch," said Rae. "I think it will create stronger companies."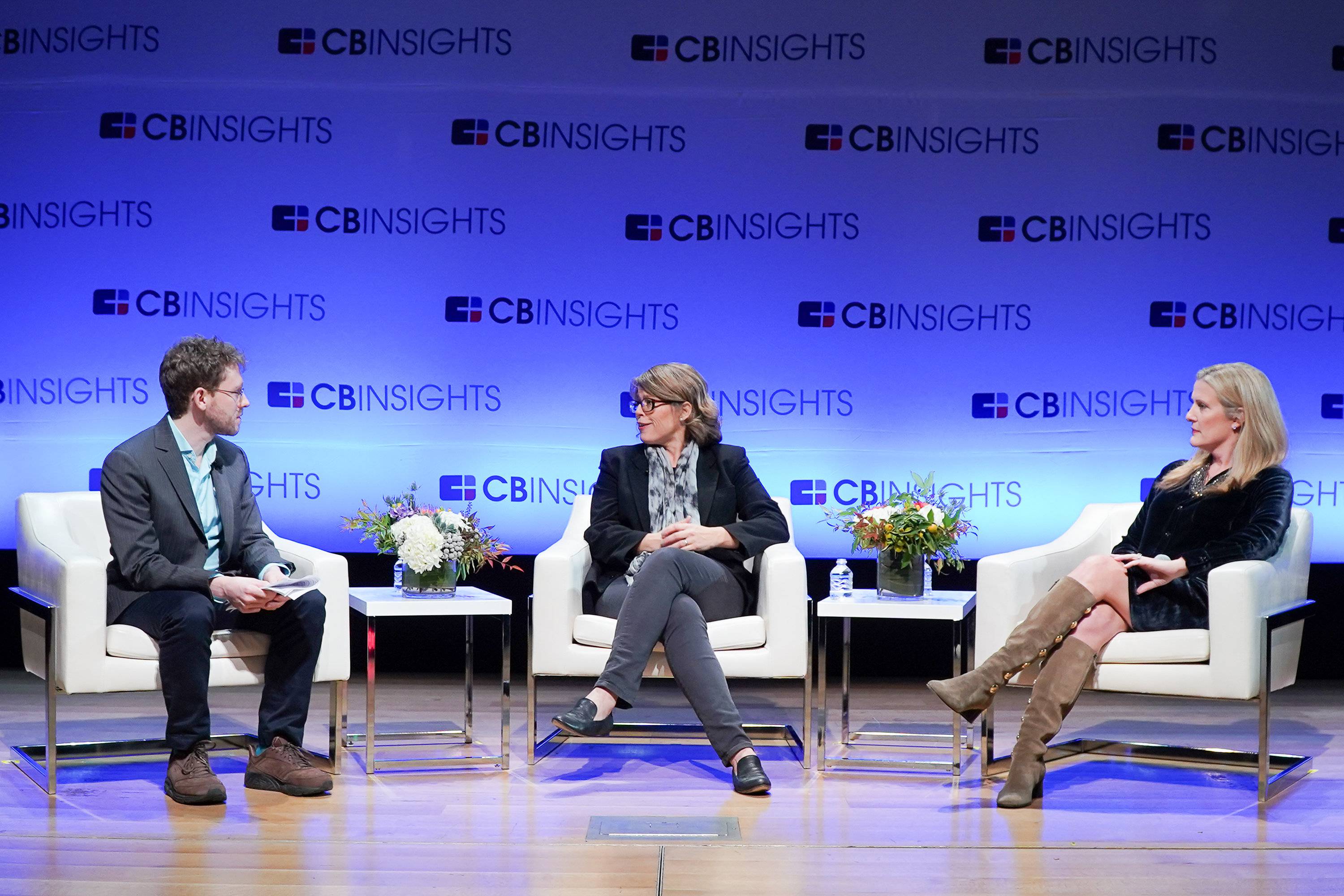 At the same time, the government's advances make it more important for investors and consumers alike to learn more about developing technologies and advocate for well-informed uses.
"Everything we have can be used for good or bad," commented Lynn. "It's important we shape the conversation in the right way."
Another voice that's been having an outsized impact on tech lately is SoftBank. SoftBank's $100B SoftBank Vision Fund has invested billions of dollars into companies such as Flipkart, Olacabs, and WeWork.
Since Softbank is helping major companies sustain themselves in the private markets, individuals can't benefit from those companies' growth as they could if they had the chance to buy the company's stock in the public markets.
"It's delaying IPOs," Rae said. "It used to be that consumers could invest in companies [by buying stock, following an IPO] but now more of that is private."
If you aren't already a client, sign up for a free trial to learn more about our platform.